I never was one for writing poetry, even as a kid when I filled my journals with longings and musings, long since burnt in bonfires that got rid of the evidence of that old me long ago. I wasn't even particularly someone who read a lot of poetry - I appreciate it, and there's been poets I've admired and poems that have flung their lines around my heart and half stopped it in their beauty, but I've never been avidly a reader and writer of poems. I have always been a big fan of language and lyric though - lines from songwriters would always echo around my soul like wild things. Dylan's a bit of a case in point - there's lines from his songs that really captured me and I have always been on the 'yes' side of him getting the Nobel Prize for Literature, as contentious as that was. Teaching poetry over the last few years or so has given me a far greater appreciation of it, too.
Being on Steem has also kindled my appreciation of poetry, and got me writing it for the first time in my life. I have discovered that I actually really enjoy it. I can fall into a kind of meditative slipstream, feeling the rhythm of the lines and choosing just the right words in the way a musician might choose notes. I've also discovered that I can only write poetry if I'm inspired, and this inspiration only comes to me when I'm out in nature. A line will start rattling around in my head, and I feel the rush of a poem being birthed and the need to get home and put pen to paper, or at least fingers to keyboard.
Here are three poems I've written on Steemit in the past year of which I'm most proud. I have learnt that I cannot help but write of the Australian landscape, and it's particulars - the ants, the birds, the land, the seasons, the environmental problems. I hope you enjoy them - criticisms welcomed! Oh, and if you are viewing this on Partiko, the lines go all screwy. They need to sort that out!
Sacred waters at Doongmabulla Springs – the entire basin of Galilee
Dreamings past, present, future – ignored
As big men in fat suits shake hands with an overseas coal company
'They got the go ahead!' the new reports cry –
We turn off the news and turn attention closer to home
Not much to be done on this end – we want them to take Adani to the Hague
It's freezing and we have no firewood – just rotten scrub in damp piles
It's winter quiet – muffled by fog, wet air
Last week one of our hens was taken by a fox
We put out a trap and entice two feral felines
Hard to ignore the damage white men have done to these south lands
I dream of poison, and bleached coral reefs where fish lie belly up
Glyphosate in breakfast cereals
In the reserve we chainsaw dead wattles where colonist huntsmen scurry
Kookaburras chuckle closer for the season
Blue wren skittle, polyamourously dancing under grevillea
New England honey eaters flash yellow as the chainsaw chirrups
A flying fox hanging silently from a distant eucalypt
In the updrafts a huge wedgetail eagle. Majestic overseer.
All this life feels like hope.
Later, warm inside with the wattle ablaze
We shoo ants out the front door, apologise for disturbing their home
Donate money set aside for wood to people who know law, and magic.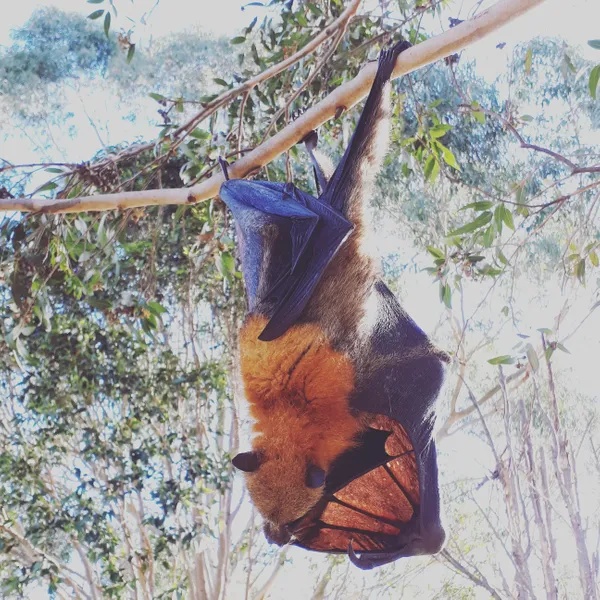 All viewing of the world is composite
Bones of ancient baleen whales, eukaryotes and quartz – all
A matrix forming the cliff
The pacific gull soars the updraft
At first I think it is a drone
Mechanized systems mimic avian expertise
Robotics, virtual simulations, cybernetics
The animal becomes the machine
I have forgotten to see simply 'bird'
Transmuted, it is a feathered data complexity
Endangered, it once was 'troo-ga-dil'
Captured in paint by an ornithologist on the First Fleet
And then the shame comes – nothing is pure anymore
Everything is layers of technology
The map is not the dreamed place but the layers of restaurants, cafes, bars
'Find a chemist near me'
600 million unbiased traveller reviews
Share your location with others
The rain fell hard last night
Cliffs are due for a landslide, I ponder
Becoming part of two matrices –
The first, bones under ochre and clay nuzzled
Beside the jawbone of a plesiosaur, torn aluminium cans, fishing wire
A corroded vintage motherboard, plastic fish
The second is the augmented layer on reality
News feed: Girl missing on Victorian coast.

_Escaping sharp granules of sand stuck to sleepess sheets
I am pulled shoreward, perch cross legged
Lotussed on angular rocks
Tiny lavender molluscs bite into anklebones
Cold tea tree breeze drifts between shadowed rocks, warms
In reefs of glistening quartz and tangerine lichen
Teases seagrass
Parts each trembling hair bristling on tender skin
Touches clavicle, lips, third eye
I am aware of corpuscular drifting
Skin transforms into translucent kelp catching sunlight in shallow pools
Two tides pull - the drawing of saltwater in and out of the bay
And the blood flowing home to the heart
My fingers are drifts of seaweed
Where wrens chase insects.
Their sharp chirrup
Gathers in my throat
I spread my cormorant wings
Shake salt from oiled feathers, becoming Black spinnakers chased by updrafts.
I am here. I am here.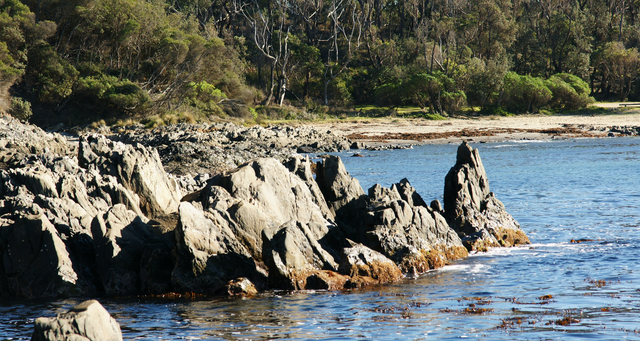 ---
---
https://gateway.ipfs.io/ipfs/QmU9f4FK9j91cnUGYk9hnMXuYdAFcnF6ekkpXZ5DfiByfG


@naturalmedicine II Discord Invite II #naturalmedicine