"Reflections thru the air" - "Reflexiones al aire"
...on a very slow monday!!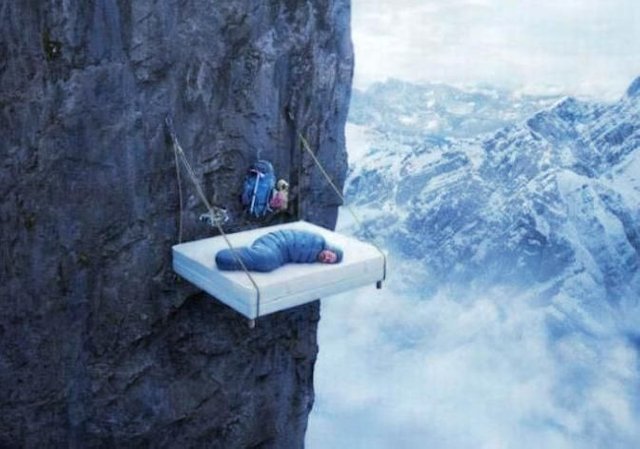 The fury & furor dissipates.
The virtual interaction diminishes.
The communicational urgency is numbed.
The spontaneous & solidary cybersalute languishes.
The pursuit of the fifteen minutes of fame at the zenith is diluted.
Now I do not like it or stop liking it.
I observe in silence the silence of the alleys in the social network.
The chimera dies in the parallel showcase.
Exhibitionists and its voyeuristic counterpart is expiring.
Visits, comments and interaction in your cyberrostrum are reduced.
Interest in what you think, say or you expose publicly is exhausted.
Each one from inside their own niche, individualism is accentuated.
The healthy selfishness of survival is sharpened.
You are slapped by the closest and most concrete reality.
The clock moves at twice the speed it used moving before.
"The conscious insomnia of those who surround you"
And yet...
Everything surrounding you
invites you to concentrate even more on the real world for now!!
...durante un muy lento lunes!!
El furor se va disipando.
Se atenúa la interacción virtual.
Adormece la urgencia comunicacional.
Languidece el cybersaludo espontáneo y solidario.
Se diluye la persecución de los quince minutos de fama en la cumbre.
Ya ni me gusta ni me deja de gustar.
Observo en silencio el silencio de los callejones de la red social.
Agoniza la quimera en la vitrina paralela.
Fenece la moda exhibicionista y su contraparte voyeurista.
Se reducen visitas, comentarios e interacción en tu cybertribuna.
Se agotó el interés en lo que piensas, digas o expongas publicamente.
Cada cual desde dentro de su propia nicho, su individualismo acentúa.
Se agudiza el sano egoísmo de supervivencia.
Te abofetea la realidad más cercana y concreta.
El reloj se mueve al doble de la velocidad que solía hacerlo.
"El insomnio consciente de aquellos que te rodean"
Y así...
Todo lo que te rodea
te invita a concentrarte aún más en el mundo real por ahora.
«-'Abstract Aural Bit'-»
Friends of mine don't have the time
For food or wine
Just money is on their minds
Life is sweet
On a one-way street
They're indiscreet
And funny, they'll never meet
I gotta get a two-ton truck [Repeat: x3]
I gotta do it to a duck on a two-ton truck and fade away like Ron Rene
All right, all right
You got the magical mystery tour [Repeat: x3]
And Kurt is the Walrus [Repeat: x1]
And the Walrus does funny things to the veins in his left arm
All right
And Michael is now a father, all right
And Michael is now a proud father, all right
And my good friend Michael is now a proud father
And Michael is now a father, all right
And that means Michael's wife is a mother, all right
Up the 13 steps of the gallows walked the condemned man
And time passes very quickly when death is near
After having completed the first step, the condemned man knew there were but 12 left
Before he would meet death and his soul would leave his body
And after having completed the 13 steps the condemned man was met by a giant cloaked figure
And with a quick flick of the wrist the man was dead
And his soul left his body and went down down down
To a place we laughingly refer to as hell
But none of us will ever go there because we're all far too groovy
The man's body was left to rot on the gallows
And a great multitude of black birds came and picked the man's corpse apart
Piece by piece
Limb by limb
Until nothing remained
And his blood melted into the ground below
The gallows was made from a tree created by God
The man's blood dripped into the ground which was created by God
Even the giant cloaked figure which was the man's own end was created by God
Even the man's soul which went down was created by God
Even the black birds which picked the man's corpse apart were created by God
And where was God?
In Flanders Fields the poppies grow
Between the crosses row on row
To mark the dead
To Flanders Fields the hippies go
To smoke the poppies there below
And feed their heads
And they're all friends of mine, each and every one of them, no better or no worse
And we'll probably end up down there together when it's all over
And that's why we say
It's all over and it's all right.
"Leave a comment. Share your experiences and feedback. ¡Be part of the conversation!"
«««-$-»»»
"Follows, Comments, Resteems & Upvotes will be highly appreciated"

Cheers!! :)