Sold my soul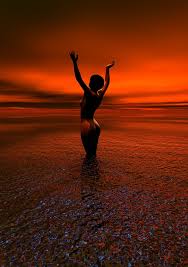 What an irony of play!
Scene one was without day,
Children yet gamed in darkness
It became right, sin regardless!
Their father to take them off must pay,
they've been soaked in mud all the way!
Among these children was a child-
Myself, from damnation I couldn't hide!
But father paid a price, then, even till today;
My soul sold for eternal life now and always.
Had I known,
The later will be better
I wouldn't have litter my glister
But I was flattered to remember my bitters
Thinking all will be better with or without lighter
I didn't realize that I have to be a fighter to make my future brighter
But now my dreams are shattered
I sold my soul to the slaughters.
It started when I switched tin for gold
It started when I sold necklace for rope
It started when I sold land to buy hoe
It started when my skin and bones can't cope
It stopped when I lost my man called hope
I was useless and senseless more than job
I tried selling my soul to devil but devil self broke
I sold my soul to the cross since then I never went broke
Under this milky mother moon,
Drums in my ear lick through a symphony
That oozes out from thick tanned walls
Of that two-faced Bata Drum.
All of me sucking into the rythm,
Mandela I turned, fighting for freedom.
Waving flag my stiffened hip turns,
And tornado my black feet goes.
Who'd save me from this tonight?
From this wall-less prison.
From this drowning wind.
Who'd save me?
If no one can,
Maybe I have just sold my soul,
And can't be re-bought!
I Sold it,
I sold My Small Giant,
I sold it for a car,
I got a phantom,
I sold it for a house,
I got a mansion.
Please, tell me why I shouldn't have sold it,
Or would you prefer to buy it?
I mean the soul I sold to the devil,
The soul I sold out to do evil.
Because they were running;
My legs change their gears,
My sense did not ask why
their breasts are uneasy?
They took a path and
I followed like a fool,
A journey I took
Just because the world do.
Until the mirage disappeared like air
When my time is almost, then I know, I sold my soul.