Library of my Memories
Just a second, if I was given one moment, not so fast.
I wanna share with you only a single slice of my past.
I hold it close forever in my heart,
So that this moment would always last.
I would put this memory in a safe,
within my heart's house.
I could open it and close,
I would only know the secret code.
Memories like a painting,
Black, white and colorful.
I remember, I could choose a time of laughing,
And some time of happiness and fun.
I could choose back to a time where I went through everything and was done.
I took my time and thought about,
Some words silent some I spoke out loud.
What is it what would always make me smile.
Which memory would always push me to go this extra mile.
In moments when I feel sad and low,
Anytime when I struggle with what to do,
I can always take my break,
Breathe and go to open my little safe
So I watch my special moment through.
carrying in my heart and soul
This golden moments goal
If I think of them this thought lift my spirits every time.
The moments when I felt united with the universe,
and when the road of life was hard to climb.
I looked deep inside my own heart,
There, what I have here,
See I found the safe and looked inside,
A treasure of love full of warming light.
A space for lots of moments, all could shine so bright.
I'm creating my own little library,
Hidden in my heart secretly,
for all the moments which light me peacefully,
Remember the all, when sitting under the tree of life thankfully.
I can see and feel them when I like to,
pick a moment and watch it through,
My little library is my homage and a little promise
Some moments I never won't miss.
Your @LotusFleur
Text made by myself.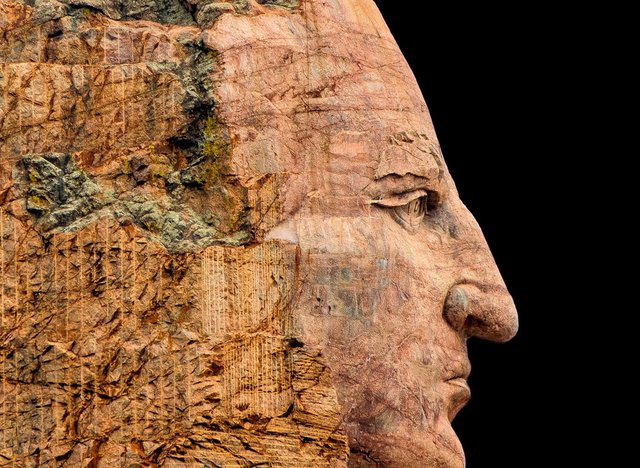 Biblioteca das minhas Memórias
Só um segundo, se me fosse dado um momento, não tão rápido.
Eu quero compartilhar com você apenas uma única fatia do meu passado.
Eu o mantenho perto para sempre no meu coração,
Para que este momento durasse sempre.
Eu colocaria esta memória num cofre,
dentro da casa do meu coração.
Eu podia abri-la e fechar,
Só saberia o código secreto.
Memórias como uma pintura,
Preto, branco e colorido.
Eu me lembro, eu podia escolher um momento de riso,
E algum tempo de felicidade e diversão.
Eu podia escolher de volta a uma época em que eu passava por tudo e era feito.
Levei o meu tempo e pensei,
Algumas palavras silenciosas outras eu falei em voz alta.
O que é o que sempre me faria sorrir?
Que memória sempre me empurraria para percorrer esta milha extra.
Em momentos em que me sinto triste e em baixo,
A qualquer momento quando eu me esforço com o que fazer,
Posso sempre fazer a minha pausa,
Respira e vai abrir o meu pequeno cofre
Por isso, observo o meu momento especial.
carregando em meu coração e alma
Este gol dos momentos dourados
Se eu pensar neles, este pensamento anima-me sempre.
Os momentos em que me sentia ligado ao Universo,
e quando o caminho da vida era difícil de percorrer.
Eu olhei profundamente dentro do meu próprio coração,
Pronto, o que tenho aqui,
Vi que encontrei o cofre e olhei para dentro,
Um tesouro de amor cheio de luz quente.
Um espaço para muitos momentos, tudo poderia brilhar tão brilhante.
Estou criando minha própria pequena biblioteca,
Escondido no meu coração secretamente,
por todos os momentos que me iluminam pacificamente,
Lembra-te de tudo, quando estiveres sentado debaixo da árvore da vida, felizmente.
Eu posso vê-los e senti-los quando eu quiser,
Escolhe um momento e vê o que se passa,
A minha pequena biblioteca é a minha homenagem e uma pequena promessa
Há momentos que nunca vou perder.
Seu @LotusFleur
Texto feitas por mim mesmo.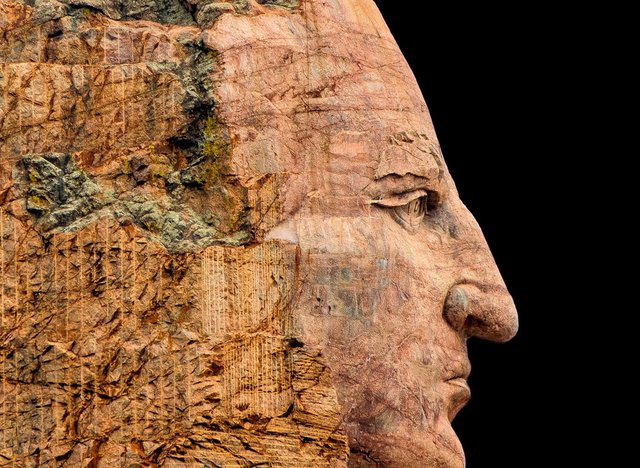 Bibliothek meiner Gedanken
warte, nutze den Moment, eile nicht so schnell.
Halte die Zeit an, stehe still.
Ich möchte mit dir ein kleines Stück meiner Vergangenheit teilen.
Ich halte es für immer in meinem Herzen fest,
Habe Zugang und kann hineilen.
Ich lege diesen Augenblick an einen sicheren Platz,
im Haus meines Herzens findet man diesen Schatz.
Ich kann es öffnen und schließen,
Und nur ich würde den Geheimcode kennen.
Erinnerungen wie ein Gemälde,
Schwarz, weiß und farbenfroh.
Ich erinnere mich, ich konnte mir einen Zeitpunkt des Lachens aussuchen,
Und eine Zeit des Glücks und des Spaßes.
Ich konnte mich für eine Zeit entscheiden, in der ich alles durchging und fertig war.
Ich nahm mir Zeit und dachte darüber nach,
Einige Worte, die still waren, andere, die ich laut aussprach.
Was ist es, was mich immer zum Lächeln bringen würde.
Welche Erinnerung würde mich immer dazu bringen, dieses Labyrinth zu durchdringen.
In Momenten, in denen ich traurig und niedergeschlagen bin,
Immer dann, wenn ich mit dem, was ich tun soll, kämpfe und ring,
Atme ich tief durch und gehe dorthin,
An meinen kleinen Ort um Momente zu sehen.
Um einen Moment in die Vergangenheit zu gehen.
In meinem Herzen und meiner Seele trage ich diese.
Atme durch und genieße.
Das Herz rast schneller,
Das Gemüt und Gedanke wird fröhlich heller.
Die Momente, in denen ich mich mit dem Universum verbund,
wenn die Wege des Lebens schwer waren zu erkunden.
Ich schaute tief in mein eigenes Herz,
Trage den größten aller Schätze in mir,
Aus Liebe und wärmendem Licht.
Ein Raum für viele Momente, mach einen zeige ich auch dir.
Ich baue meine eigene kleine Bibliothek,
Heimlich in meinem Herzen versteckt,
für all die Momente, die mich so glücklich machen,
Denke an alles, bin selig am lachen.
Ich kann sie sehen und fühlen, wann immer ich will,
wähle einen Moment und beobachte diesen still,
Meine kleine Bibliothek ist meine Hommage und ein kleines Versprechen.
Einige Momente will ich nicht missen.
Eure @LotusFleur
Text selber gemacht.

#theluvbug #life #Inspiration #awareness #writings #writing #community #oldisnew #poem #gedicht #freewrite #memory #blog #life #love