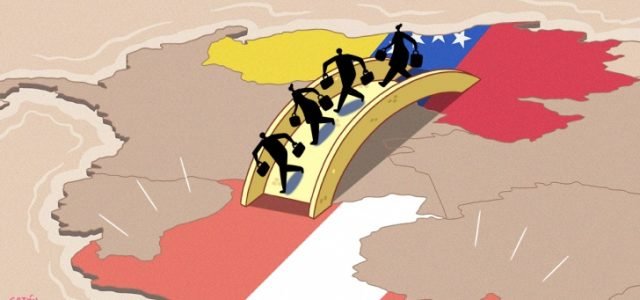 Me levantó bien temprano,
observo mi nevera vacía,
me convenzo de no llorar,
pero me vence la adversidad.
Mi gobierno me promete cosas que no cumple,
pero yo sigo siendo un fiel creyente,
de que cuando ganen otra vez,
no tendré marcadas tantas arrugas en la frente.
Ellos prometen y prometen,
prometen todo aquello que no son capaces de dar,
pero en sus casas no falta la comida, ni la harina pan,
pero en sus casas no faltan lujos,
y realmente dudo que sientan un ápice de intranquilidad,
por aquellos que no pueden hoy
ni llevarse a la boca un pedazo de pan.
Entonces un día…
te despiertas con un sueño,
te despiertas diciéndote a ti mismo
que emigrar es la salida,
y que así cumplirás realmente el sueño del venezolano,
vivir sin tanta angustia,
y sin el hampa de la mano.
El día que te dispones a dotarte de tus documentos,
encuentras trabas,
hasta para apostillar un acta de nacimiento,
después de esperar más de un año por el pasaporte que no llega,
pues, no te lo permiten con libertad sacar
sigues luchando,
pero ya no tienes tanta fuerza.
Pero por fin un día lo tienes todo,
inclusive hasta el dinero,
que se veía tan difícil de hallar,
con ese sueldo que percibías de tres dólares y un poquito más…
emprendes el vuelo,
llegas a tu destino,
pero… ¿Adivina qué?
En este te tratan mal.
¿Qué hay de malo con el mundo?
Que en lugar de tender la mano
parece hoy dejarnos a merced de las sombras y la maldad.
Tal vez esta no sea mi historia,
pero sí la de muchos más,
sé consciente,
vivir nunca es fácil,
pero en "socialismo" es casi imposible,
pues, pretenden restringir hasta tu caminar.
Loredana Sifontes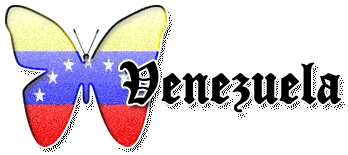 Chronicles of a Venezuelan believer
I´m up very early,
I watch my empty fridge,
I'm convinced not to cry
but adversity defeats me.
My government promises me things that it does not fulfill,
but I am still a faithful believer,
that when they´ll win again,
I will not have so many wrinkles on my forehead.
They promise and promise,
they promise everything that they are not able to give,
but in their houses there is no lack of food, nor Harina Pan,
but in their houses there is no lack of luxuries,
and I really doubt that they feel an inch of uneasiness,
for those who can not today
even put in their mouth a piece of bread.
Then one day ...
you wake up with a dream,
you wake up telling yourself
that emigrating is the way out,
and in that way you will really fulfill the dream of the Venezuelan,
live without so much anguish,
and without the delinquency by the hand.
The day you get ready to put in order your documents,
you find obstacles,
even to apostil a birth certificate,
after waiting more than a year for the passport that does not arrive,
due they do not allow you to freely get it out
you keep fighting,
but you do not have that much strength.
But finally one day you have everything,
even the money,
that it was so hard to find,
with that salary that you received of three dollars and a little more ...
you start the flight,
you arrive at your destination,
but guess what?
In it they treat you badly.
What's wrong with the world?
That instead of reaching out
today seems to leave us at the mercy of shadows and evil.
Maybe this is not my story,
but it is the true of many venezuelans;
be conscious,
living is never easy,
but in "socialism" it's almost impossible,
because, they intend to restrict even the way you walk.
Loredana Sifontes