All You Who Sleep Tonight
A short yet beautiful poem.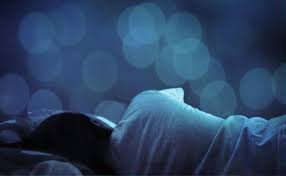 At first I was searching for a funny poem detailing loss of sleep but this is the first poem I came across and I enjoyed it very much.
I haven't been able to sleep much over the last couple nights and today it caught up with me. Perhaps it was because I spent the whole day eating and had a food coma take over, I am not sure ;)
Although this poem relates to loss of sleep, it is due to reasons different than mine. When I read this poem I instantly thought on those people who have fought so hard to maintain their marriage and who have put 20 plus years of love and pain to make things work.
How can someone sleep alone when your body is used to having someone next to you?
When your skin needs their skin to sleep...
When the best part of ending the night is ending it at the side of your love...
I hope you enjoy this poem.
All you who sleep tonight
Far from the ones you love,
No hand to left or right
And emptiness above -
Know that you aren't alone
The whole world shares your tears,
Some for two nights or one,
And some for all their years.
All You Who Sleep Tonight
Vikram Seth