(like Sleepless in Seattle but less alliteration and more risque)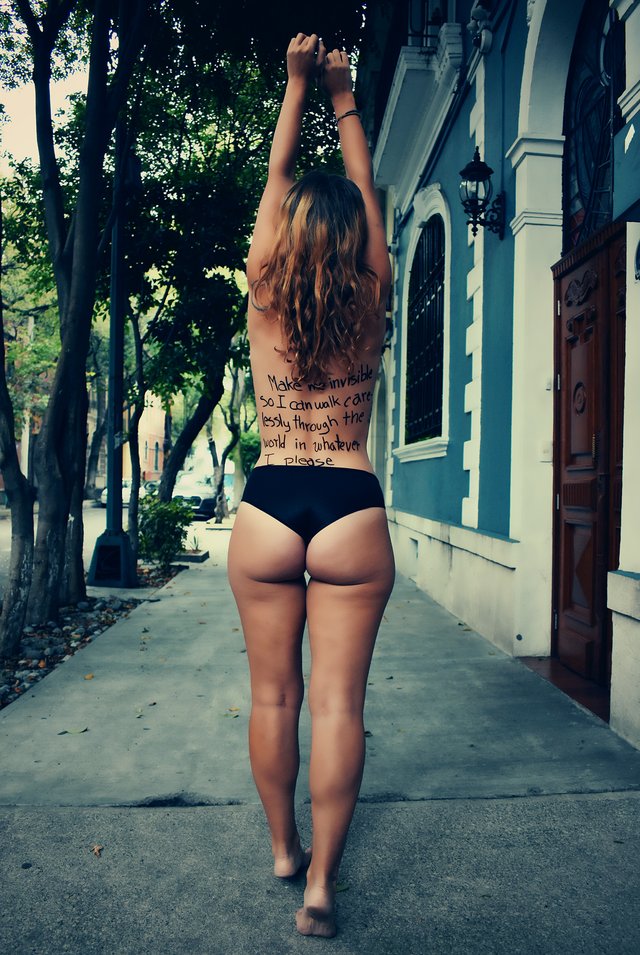 Shadowban
Make me invisible
so I can walk carelessly
through the world
in whatever I please.
Instagram shadowbanned my account, meaning they put me in the shadows, blocked me from people organically finding me on the platform. They did it because a couple weeks ago, I posted this physiopoem, which violates their butt rules: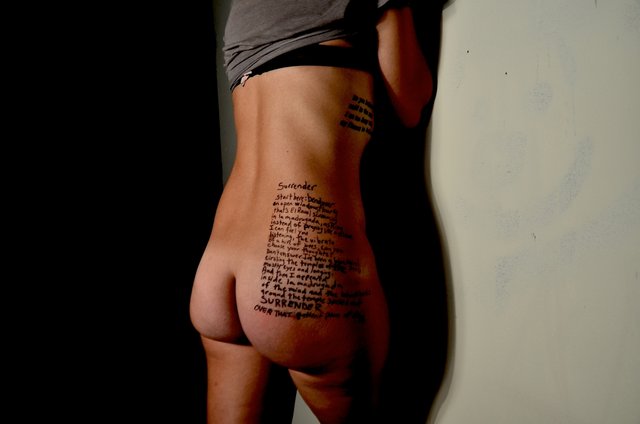 So I decided to create a reactionary physiopoem named after their concept, which just so happens to be a gorgeous word somehow. Shadowban. It just sounds so lovely.
It was an interesting episode to make, to go outside in almost nothing (I wore a robe, but I did eventually have to disrobe). I know in places like New York City it is totally legal to be 100% nude in public. I think the stipulation is that you can't be doing anything sexual? I'd have to double check on that, but either way, that's not the point. Even there, where you can technically legally be naked outside, I imagine it is still not comfortable. Here in Mexico City, where it is not legal at all, I was pretty nervous to do it. Less about the legality, more about the fact that I already get stared at just from wearing shorts. My boyfriend is so great and supportive and took the photos for me, and that made me at least feel safe, but comfort wasn't my initial feeling. Not at all. I wish, you know? Anyone out there just say fuck it to society and their mind can relax as they carelessly walk the streets in underwear or nude? Someone should teach a class on that. Public nudity 101.
Then after several photos and some quick social media videos, surprisingly, I did start to feel a sense of relaxation, and also that freedom I often have felt when I go skinny dipping. There's nothing really like being outside without clothes on, or even with less clothes on, feeling the outdoor air, the outdoor vibe on your body like that. I wasn't 100% comfortable, but I was on my way, you know? So the poem I wrote, the feeling in it, how great it would be to be able to do that whenever without worrying about being judged or harassed or assaulted, kind of came true in a few magical moments.
Then I put my robe back on and walked down the block to my building's entrance, and up my stairs, and to my computer to choose and edit the photo. And that was it.