BLACKOUT POETRY - a form of word art where the poet uses an already established text and creates a new work by blacking out words till a poem is formed. Generally the subject of the original work has no connection to the subject of the poem.
Original Blacked Out Article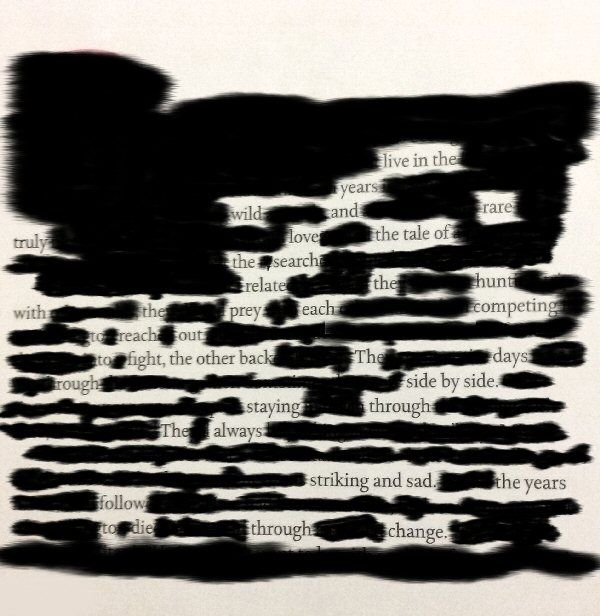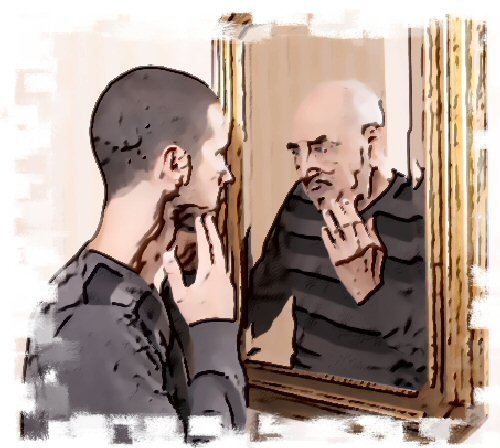 IMAGE
Live in the years, wild and rare
truly love the tale of the search.
Relate the hunt with the prey
each competing to reach out
to fight the other back.
The days rough side by side
staying through the always.
Striking and sad the years follow
to die through change.

-------------------------
SOURCE MATERIAL:
TIME Special Edition
The Animal Mind - pg. 36