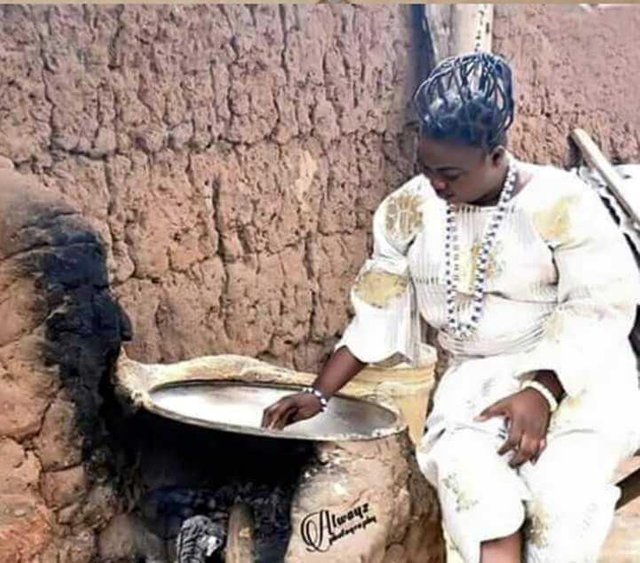 Step 1:
Pour the palm oil in a pot as dry as the memories of an obliterated woman & set on the stove to heat.
Let the oil melt like a man transiting from solid to a liquid state between his lover's thighs, add the ground egusi & start frying.
Stir the ground egusi with oil till every grain of egusi turns to the colour of the skin of a Mongolian princess.
Step 2:
Stir-fry the egusi till you get a texture, like that of the body of a full grown woman.
Step 3:
Add the meat's stock till you get the fluidity that could make a boy carry his cross & walk into his lover's Golgotha.
Step 4:
Cover the pot & cook for 20 minutes, stir at intervals till the oil separates from the mix like a soldier parting with his soul in a war front.
Note: do not let it burn, a burnt meal is a thorn to a man's tongue.
Step 5:
Add crayfish & pepper. A well spiced meal is a woman's lips calling her man home.
Stir & add the pumpkin leaves or spinach. A tradition that blends childhood days with a mother's memories.
Stir & add the cooked stock fish, shaki & meat. An unadorned dish is a sterile woman.
Stir & add maggi & salt. A tasty meal is a step closer to a man's heart.
Step 6:
Cover & leave to simmer.
Serve with a hot & fluffy Amala.
She said a meal like this drags me away first, from myself, to a wandering rainbow, seeking refuge in her heart.