Ruler of the this succulent illusion
original poetry
---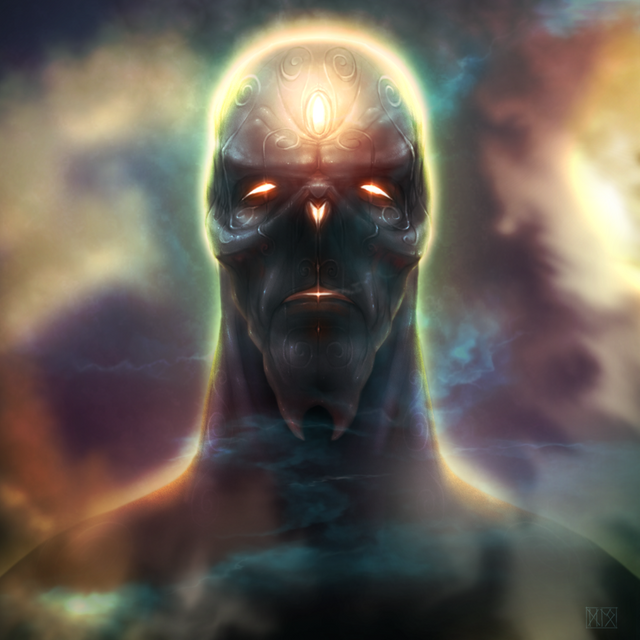 ---
Lord of the Golden Gavel,
Million-eyed thunderhead in Janus-face-fury.
Wellspring of volcanic quicksand,
Undertow pulling into the bosom of Venus
Aphrodite's hologram extruded
Atop a haggard countenance
Of the perished Prince
& Lady of Ruination's
Indestructible incompetence.
Sibilant decay & euphoric mistmaker,
Queen of flawless geometries.
Sand-moulder & world-flinging infamy,
Thou brine of eternity, thou tipping urn.
Thy sandals of Olympus & Arahat
Planted firmly into skin of ore
Cement the world's warrior stance.
Thy blasphemy of evanescent lustre
In every bloodstream swift circulates.
Electric infinity & galaxy of voids,
Swallower of peasants & nobility,
Keeper of Keys, Clanger of Gongs,
Violet insanity & immortal vision.
Shapeshifter with savour unsurpassed,
Thy fascination surges through my inkwell,
Thy infamy revels in my pain.
Demiurge of one thousand religions:
Destroyer of the perfect &
Creator of the crystalline brain.
---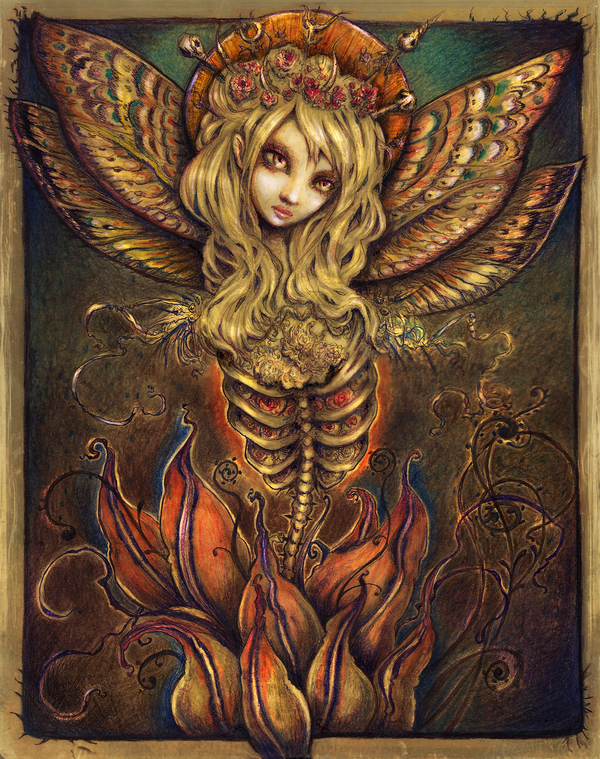 ---

Written by
@d-pend
3/19/18
.
Art by
.
1 — "Nhul" by Dloliver
2 — "Goddess" by AngelusNoir
3 — "Demiurge" by KamuiHAX
.
Join us in the
Steem schools discord!




---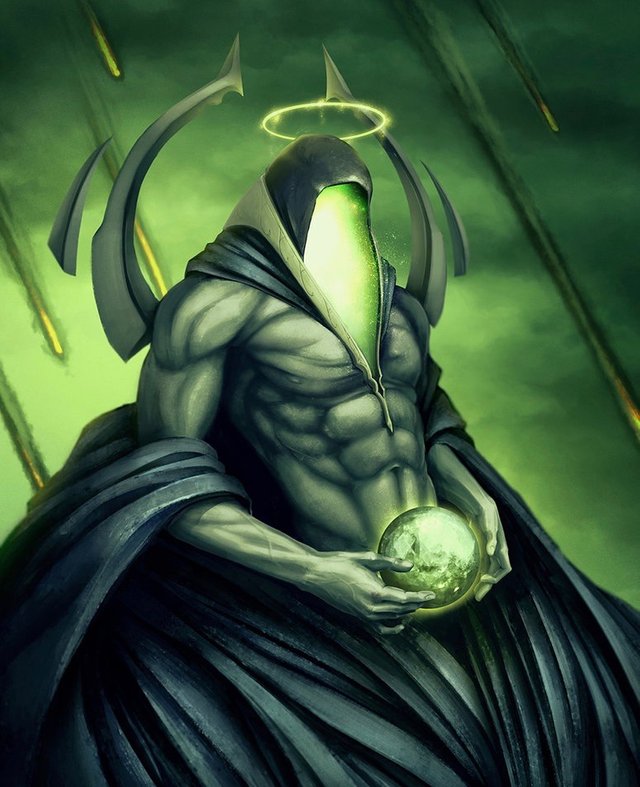 ---