Open the Blinds!
---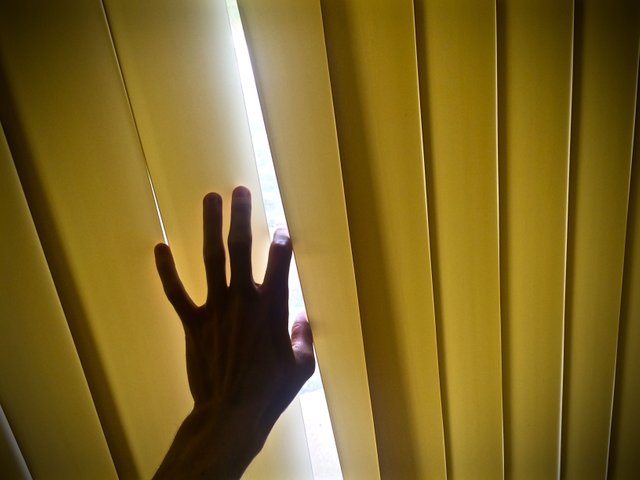 ---

---
Panels revelled in the rajasic night of the city.
Chaos that knows no bounds, singing the illogic
Of society with pursed lips and a pained expression.
Gently drifting to air currents,
The stale inertia of wooden rooms ever
Mixing with the rank breath of wheezing cars &
Purified by the sweet scent of trees that
Dine on dying carbon in their
Grottoes of majesty.
---

---
Stolid, unmoving,
It caused shudders to behold;
The dim vision engendered by
Fear of the outside, of the unknown.
The terror was yellow-grey-black-white-brown.
Dull colors, sickly colors, that obscured
Life's variety.
The blanket on the couch that
Was woven in Mexico was the
Same colors.
---

---
---

---
How long shall we have slept listless and undreaming
Before nocturnal beings come to reap the harvest
Of our slumber?
We are blind if we do not reach forth,
Towards what? Towards that which shimmers
With the helical brilliance, that causes
Eyes to see and bodies to still.
Let us dash open the shutters,
Let us swing open the blinds,
Let us bask in the light of the life
That only our courage is able to find.
---

---

---
Written by Daniel Pendergraft
8/1/17
@d-pend
Photos taken with iPhone 5
---

---

---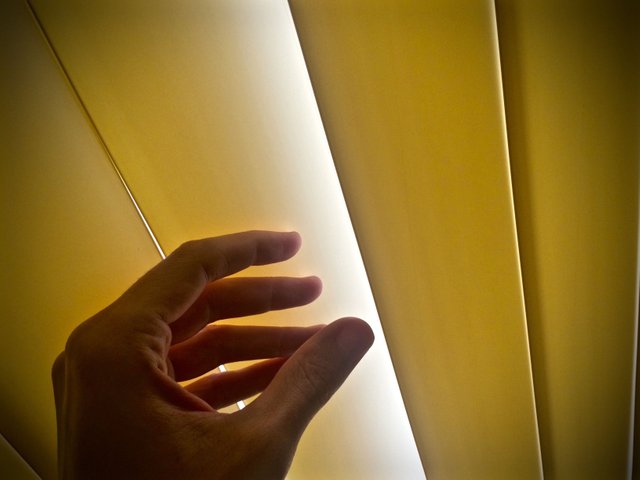 ---

---