A Call To Patriots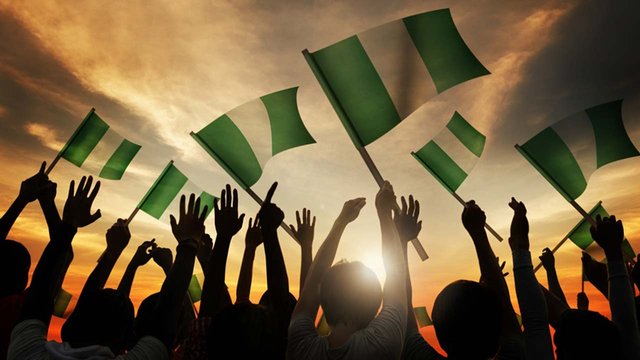 Image source
Arise O compatriots
A call you must obey
To give our father's land
Your best and loyalty
Stepping out of the chaos
Of selfish anomaly
Into an ordered standard
Of selfless patriotism
Arise O compatriots
A call for true leaders
Ones who in pious determination
Will take their stand
Against malicious elements
Tormenting and tearing apart
The fibers of this humongous nation
Which our founding fathers
With their blood fought to bring and keep together
Arise O compatriots
A cry from the wilderness
Calling for true sons and daughters
In whose veins
The blood of this nation flows.
True sons and daughter
Children who feel the ache
Of their mother's heart.
Children who will join their hands
As one entity
To voice their unity
To speak against the corruption in it fluidity.
Arise O compatriots
I am a patriots
Committed to the growth of my nation
Dedicated to ending corruption
I believe in a nation
Void of corruption
Where the animal kingdom
Have nothing to do with our nairadom.
An institution not ambiguous
But conspicuous
In it fight against the perilous
And malicious agents of development.
I believe in Nigeria, O patriots!