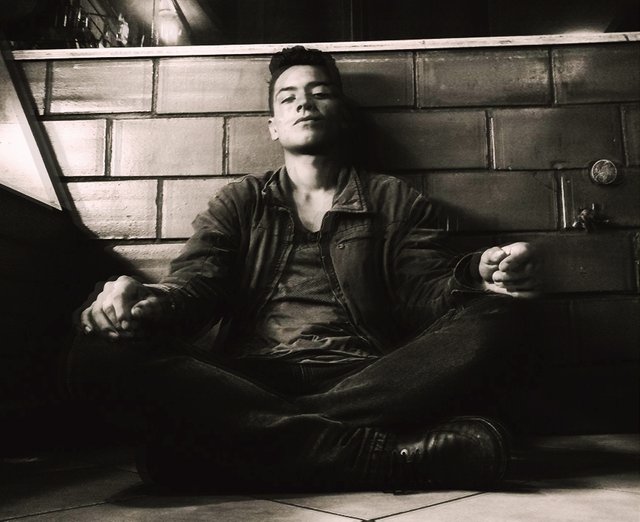 ꧁𝓐𝓾𝓼𝓮𝓷𝓬𝓲𝓪𝓼 ꧂
꧁𝓐𝓫𝓼𝓮𝓷𝓬𝓮𝓼 ꧂
Han sido tantas veces que he hablado de soledad
Qué mis palabras parecen no tener sentido alguno
Por más que trate de adornarlas...
Supongo que los mismo pasa con los días
Lo mismo pasa con las noches
Pues intento llenar el vacío con desahogos banos
Que parecen aumentar más los espacios de ausencia...
Pues en medio de las lágrimas el llanto pierde sentido...
¿Hay alguien ahí?
¿Acaso me estoy volviendo loco?
El caos vuelve y no hay nada que pueda hacer al respecto
Acá lo espero resignado
Esperándolo como a un viejo amigo...
Ah... diciembre, estás tan cerca
Estás tan lejos...
¿Qué vendrá después de ti?
¿Enero, o la muerte?
---
---
They have been so many times that I have talked about loneliness
That my words seem to make no sense
As much as I try to decorate them...
I guess the same happens with the days
...The same goes for the nights...
Then I try to fill the void with useless relief
That seem to increase the absence spaces more...
and in the middle of tears crying loses meaning...
Anyone there?
Am I going crazy?
Chaos returns and there is nothing I can do about it
Here I hope resigned
Waiting for him like an old friend...
Ahhh... December, you're so close
You're so far away...
What will come after you?
January, or death?