Another flashback here...
This short piece was written in August of 2011, shortly after my first-ever two ayahuasca ceremonies.
(The other piece written at that time, a masterpiece unto its own rather wonderfully capturing the essence of the experience, I published here a couple years ago: "Vine Of The Soul")...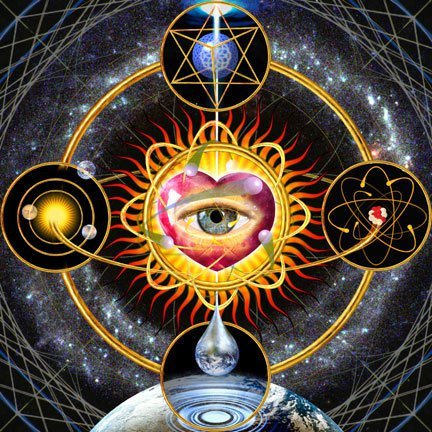 Exploration
The gateway to a world of magic opens
to those with the courage to explore
the depths of their own soul -
The mysteries of unknown dimensions revealed
to those with the strength to dive into
realms interwoven through the fabric of reality...
To those who seek truth,
a new plane awaits,
on which nothing is concealed but that
one is not ready to know -
yet knowledge evading the mind,
is seen through the eyes of the soul -
felt through true presence
in merging with the field from which all arises -
seen & unseen...
For those who dare to venture
into the unknown,
the mysteries to the mind are met with clarity -
pushing beyond the limits of our awareness,
all within them transforms...
The quest holds many treasures
for those abandoning the beaten path -
its twists & turns through
the darkest of our psyche
testing our spirit;
though it is in oneself, the treasure he finds...
The ecstasy of discovery,
gifted to the humble -
knowing we know nothing,
yet bestowed with limitless curiosity -
there is nothing that cannot be shown
once the path is stepped on...