There is something incredibly soothing about staring at seedlings and plants.
Pondering the nature of a seed transforming to seedling...
Watered to awaken.
Planted in darkness.
Breaking out to reach the light.
Growing roots for firm foundation.
Changing to grow.
Transforming to take another form.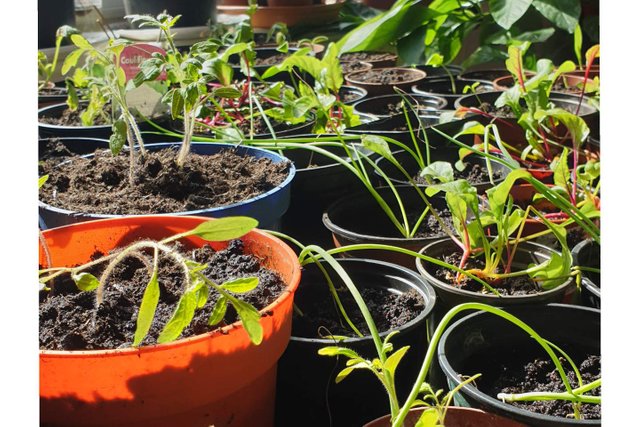 One of my dear friends has been sowing lots of seeds to plant in her allotment, so lately, everytime I'm at her place, I have all these little seedlings staring at me.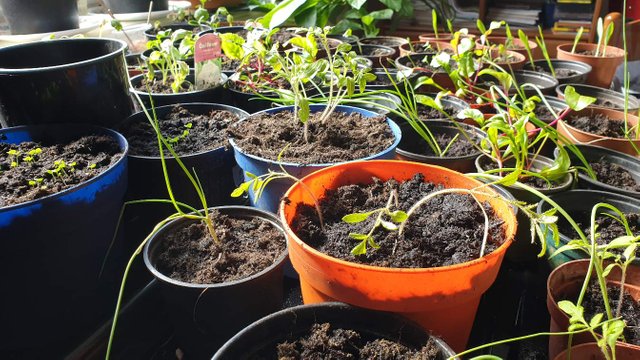 This was only a week or so before the pics above, it's been amazing to watch them grow more and more, every time I visit.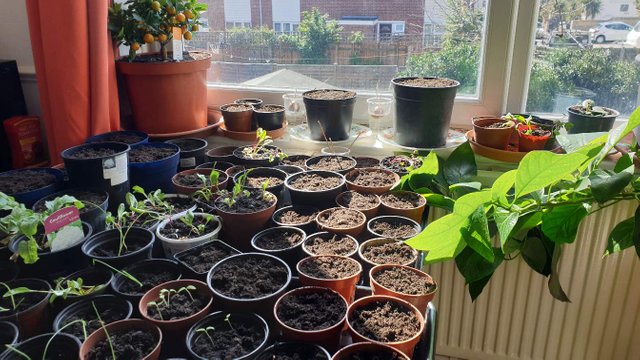 I love how plants and especially seedlings, really seem to ooze this fresh essence of life and energy of growth and transformations.
Just staring at them and their vibrant green-ness is so incredibly therapeutic.
It's why I decided to post this today. Something hasn't been feeling quite right, I needed a boost, and looking at these do lift me up
If you needed cheering up too, hope this has also helped you <3
Posted using Partiko Android