Plankton Token Update 08-18-2019 (What Perks Can You Get With PLKN Token)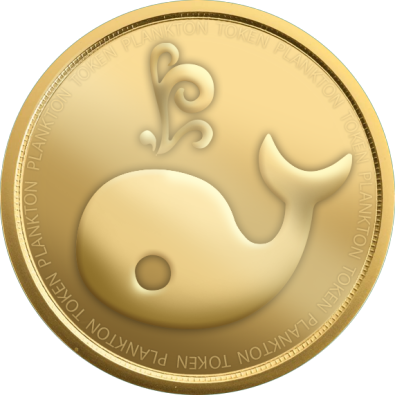 Token Image Created by @jacuzzi
Hi, Plankton holders and Steemheads!
HF21 makes a lot of people anxious. As a small fry in Steemit it makes you wonder what lies ahead after this big update. How would it impact a small Plankton or Minnow? Well, one thing is for sure, community involvement and engagement is still the way here. As a community, we are now thinking how the Plankton Token will help Plankton to benefit from our token or our services. It is going to be quite a challenge but we must still keep helping each other and the relationship should still be as mutual as it has ever been. Here at Plankton, we will always give you back for the effort you do for us and for the littlest investment you make with our token.
We are ready for HF21 and we are thinking of ways to still sustain the things that we are already doing. We will cross the bridge when we get there but the way it is looking at the moment, it looks like we are going to be okay even after the Hardfork21. We would still have the services we offer now and more.
Are we still sharing Daily Free Money?
Well, we are still giving FREE MONEY to our PLKN buyers that are holding their >5 PLKN. Is it free money? Yes, you bought PLKN with Steem therefore the money you spent is still within the PLKN you are hodling and for hodling we are giving you free dusts of Steems everyday depending on which tier you belong.
CHAMP TIER --- 5 PLKN < 20 PLKN --- 0.008 Steem/Day
VIP TIER --- 20 PLKN <100 PLKN ---0.010 Steem/Day
RICHLIST TIER ---- 100 PLKN & more ---0.020 Steem/Day
How did you come up with the amount you are giving away everyday?
We get it from our daily curation rewards, it's pretty much the average daily amount we can share to everyone who supports the Plankton Token's economy. We have been getting a good amount of curation lately, it looks promising that we can increase this daily FREE MONEY in the future. Of course it will be proportional to the number of Steem Power we can come up with, our Delegations and our curation efforts.
Here is our curation earnings everyday to support this FREE MONEY we give daily to our supporters:


How did we earn that?
Well, we grow the @plankton.token account everyday via boosting/bidding our daily game posts and updates using reliable bidbots with ROI, we use the income from the token sale and donations from the @mermaidvampire account to do that. We also get good upvotes from our Plankton holders that have @plankton.token in their autovoters. Another good reason how we are able to grow our curation reward is getting a few delegations from generous Plankton holders and Steemians. Not a lot of people delegate to us at the moment but we are proud to say we do give back pretty good amount of Steem for their generosity.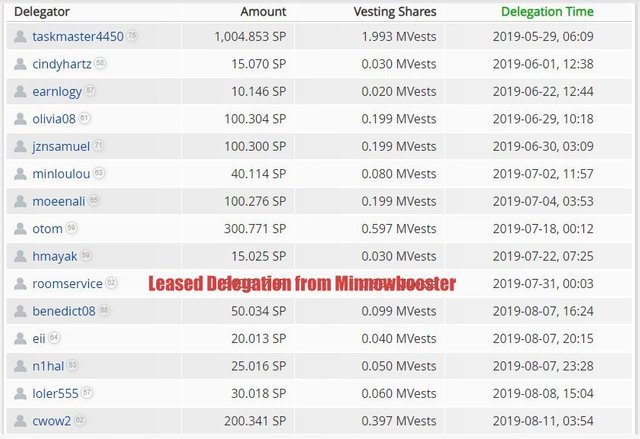 What do we give to delegators?
We give Steem Power on the first week of delegations. From 0.1-1 Steem (maximum). We give 0.1 Steem Power to 10 SP delegations up to 1.0 for 100 SP delegation. Delegating beyond 100 still gets 1 SP max, (we are a poor community, this is our max offer for your delegation support.) On the end of the first month (30 days), we will give you PLKN rewards equivalent to 0.25 PLKN per 1 SP delegated, up until a maximum of 100 PLKN. Delegating beyond 400 Steem Power still gets you 100 PLKN. PLKN rewards for delegations is a one time thing. However, we give you Steems weekly. Depending on how much we earned with our author rewards, we share to you an amount for your generosity and helping the Plankton Token community.
Are you still giving free upvotes to your buyers-hodlers of PLKN?
Yes, we are. It's still voting PLKN Hodlers and those that are enrolled to the service, daily. We have lowered the threshold to voting until VP is 70% because we cannot sustain it at 80% but both @plankton.token and @mermaidvampire accounts are now good with down to 70%.
Will you be able to increase the vote values in the future?
Both accounts are growing, as well as the accounts following the curation trail so we are positive we can give better upvotes in the future.
Do you still give free weekly 0.1 SP boost every weekend for buyers of >5 PLKN Tokens?
Yes and we are just about to add something to that. Other than that, buy a total of 20 PLKN or more tokens (within 1 week) then you get free SBI share for FREE courtesy of @plankton.token.
How to get the free upvotes and daily FREE MONEY from the Plankton Token?
Just buy 10 PLKN tokens, at least and send 5 PLKN to @plankton.token or @mermaidvampire and just put a memo about how you want to have these perks or contact @mermaidvampire in Plankton Token Discord.
Why is PLKN not a Scotbot staking token?
We cannot afford the Scotbot staking feature, at the moment, but that does not mean we do not give staking rewards. We are actually packaging PLKN as a staking token. We give 2 types of staking rewards every end of the month. We give 1% PLKN token staking rewards to out RICHLIST TIER that holdled the tokens without sells or transfers. We also have monthly staking rewards for all tiers (CHAMP, VIP AND RICHLIST) in Steem, we will share 1% of the token sale earnings of that month, amount will vary on the tier you are on. All it requires for you to have the staking reward is to have no sells and no transfers within the entire month.
Why is PLKN a good investment for a Plankton or a small SP account in Steemit?
PLKN is a good investment because it is true in boosting your SP with the many perks mentioned above and more (we also have PLKN Loans and other perks not mentioned here). Unlike other services that you have to pay for, with PLKN your money is never lost as its value is with the token you bought and you can always have it sold or traded, in essence it is refundable, you can have it back. The registration fee for the perks will give you daily passive income and votes more than the amount you spent (5 PLKNs). Unlike any other token that does not give anything and the value relies on the trade in the Dex, PLKN can give you more for your money because just staking and hodling it lets you earn by default.
All of these services are revoked when you sell all your PLKN tokens or transfer them all to someone else except the SBI share when you buy 20 or more PLKNs from the DEx.
PLKN IS CHEAP RIGHT NOW, IT'S A TIME TO BUY!!!
BUY PLKN TOKENS here: PLANKTON
The Plankton Token is building its community of Plankton in Discord and we want to introduce a fun way to gather all of us there. We are calling all Plankton holders to join us in the Official Plankton Token Discord Server and enjoy random rains of different cryptocurrencies and other perks like games, raffles and tips.
Please follow our official Steemit account @plankton.token. Thanks!
HOPE FOR PLANKTON, HOPE FOR STEEMIT!


This footer GIF was made by @gerber