FOR THE BENEFIT OF ALL
Beyond the sheer joy they provide, birds play a vital role in the environment, pollinating plants, dispersing seeds, controlling insects, and removing rotting flesh. "The future of birds, and us, are intertwined more than we know. We soar, or plummet, together," writes photographer Joel Sartore in Birds of the Photo Ark. (National Geographic, January 2018)
That is the crux of the matter. Gargantuan efforts are being made by many noteworthy organizations to save the birds of our planet. Some among them are: Cornell Lab of Ornithology; National Audubon Society; Partners In Flight; American Bird Conservancy; Nature Conservancy; World Wildlife Fund; National Geographic and many others. If this were not such a dire cause, so many people would not be involved.
Why is this such a dire cause? Birds, as well as insects, matter to our own survival. If you subtract birds and bugs, we perish. Bugs are food for many, many birds. Unbelievable numbers of both of these creatures are pollinators. So, without bugs, we'd lose important pollinators and birds would lose important nutrition. If all these pollinators perished, how would our food plants produce the fruit and seeds we depend on? Unless we quickly designed and produced billions or trillions of pollination specialized drones (how likely is that?), we would not have any plant-based food. Without birds and bugs, we die. "We can eat meat!" you say. Uh, what would we feed the animals that people eat so they can grow and be butchered? ALL PLANTS WOULD CEASE TO EXIST!!!
That is why we need our bugs and birds. That is why we need to cherish them and protect them. They are our sustenance!
This is one gigantic reason why cleaning up our planet and re-establishing native habitats is so important. We need to bring balance back to our ecosystems everywhere. We need to survive!!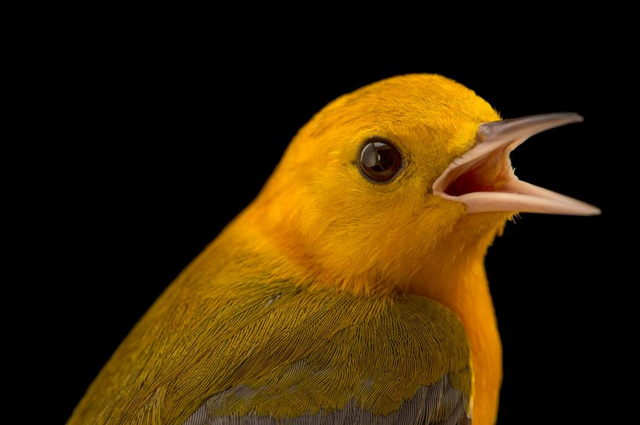 Protho­notary warbler (Protonotaria citrea)
National Geographic, January 2018
PHOTOGRAPHED AT VIRGINIA AQUARIUM AND MARINE SCIENCE CENTER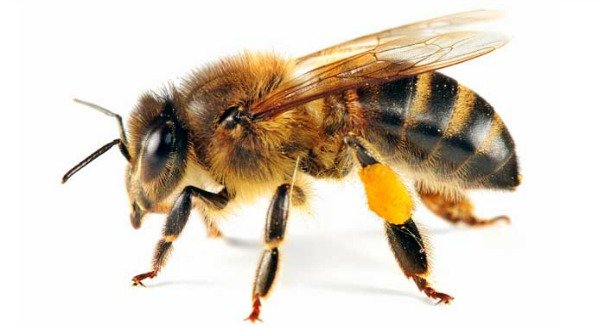 honey bee