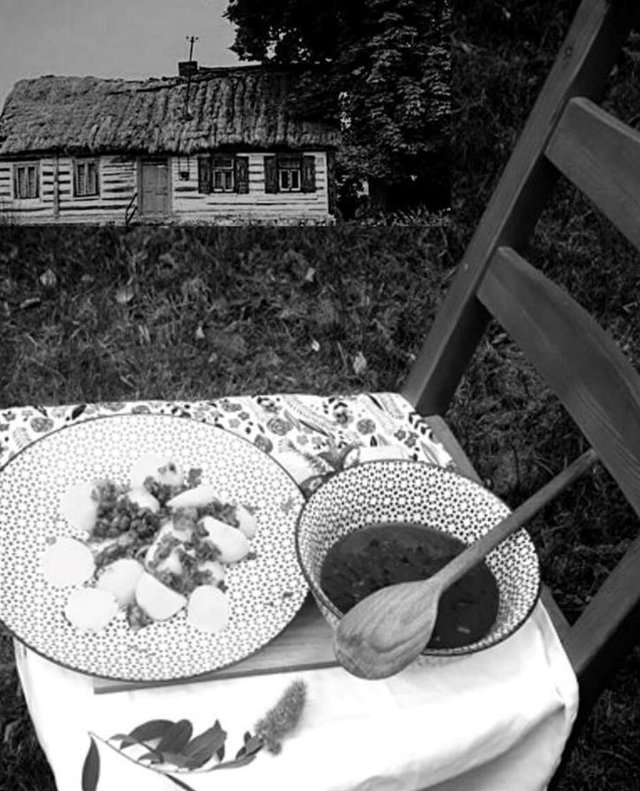 Dawno dawno temu do swojej babci na podlasie przyjeżdzała mała dziewczynka. Babcia mimo iż miała bardzo dużo swoich wnuków zawsze cieszyła się z przyjazdu swojej wnuczki, która mieszkała bardzo daleko. Ukochana babunia zawsze czekała z ulubionymi potrawami na dziewczynkę.Gotowała to wszytsko w tak zwanym letniaku - drewnianym domu pokrytym słomą. Racuchy z jabłkami, bułki z serem z prodziża, kapuśniak no i uwielbiany przez dziewczynkę barszcz czerwony z ziemniakami i okrasą- to wszytko wychodziło z cudownej kuchni letniaka na małej polskiej wsi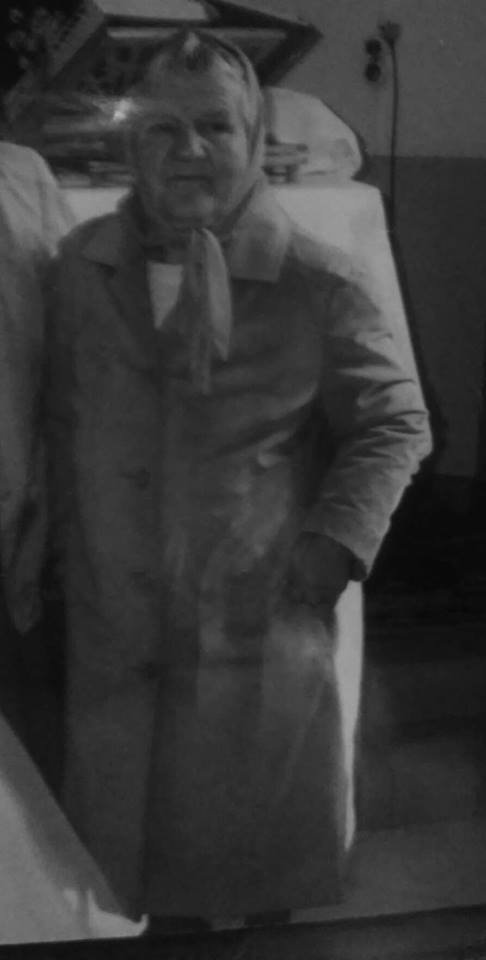 Smak i zapach tej potrawy na zawsze utknął w pamięci dziewczynki mimo, że letniak dawno spłąnął a babci z czasem również zabrakło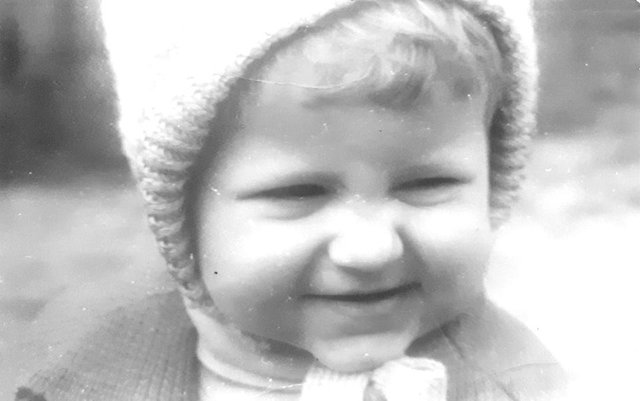 Smaki dzieciństwa to coś co potrafi w magiczny sposów przywołać choc na tą krótką chwile miłe wspomnienia z dawnych lat. Dziś chciałam wam pokazać najprostszy na świecie barszcz czerwony gotowany na gwozdziu, który robiła mi babcia a potem mama. W związku z tym, że mamy dostępną botwinę to również ją dodałam.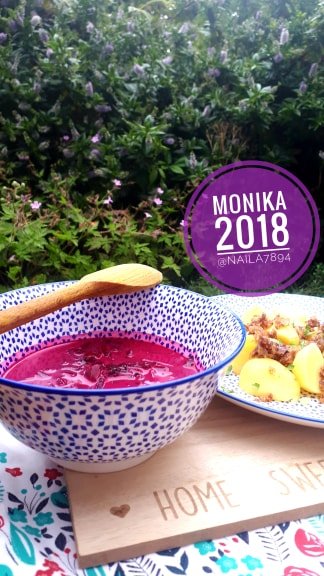 Składniki:
4 buraki
1 botwina
woda
sól
pieprz
ziele angielskie i liść laurowy
Buraki obieramy i kroimy w ćwiartki. Zalewamy wodą, solimy dodajemy siele i liść alurowy i gotujemy. Kiedy buraki są miekkie wyjmujemy i wrzucamy do wywaru pociętą botwinę.Gotujemy. Buraki ścieramy na jarzynowej tarce i dodajemy do zpuy/ Nie dodawałam cytryny ponieważ zawiera ją już smietana wegańska. Jeżeli nie jesteś weganinem dodaj troche cytrynki i cukru oraz zabiel śmietaną.
Śmietana wegańska:
1/2 szkl. mleka sojowego niesłodzonego
1/3 szkl. oleju o neutralnym smaku
ok. 1/3 łyżeczki kwasku cytrynowego
1 łyżka ciepłej wody
szczypta soli
Kwasek cytrynowy rozpuszczamy w ciepłej wodzie
Do malaksera lub blendera kielichowego wlewamy zimne mleko, dodajemy szczyptę soli oraz rozpuszczony kwasek cytrynowy. Całość ubijamy do momentu aż mleko zacznie się pienić
Następnie dodajemy olej i wszystko ponownie miksujemy na największych obrotach
Powstałą śmietankę przelewamy do słoiczka, który umieszczamy w lodówce. Po kilkunastu minutach śmietanka dodatkowo zgęstnieje
*mleko powinno być schłodzone. W tym przepisie mleka sojowego nie można zastąpić innym mlekiem roślinnym.
Do barszczu użyłam mleka lekko słodzonego mimo,że w przepisie jest niesłodzone ale chcialam uzyskać bardziej smietane typu 30% niż kwaśną i wyszło bardzo pysznie. Jak u mamy :)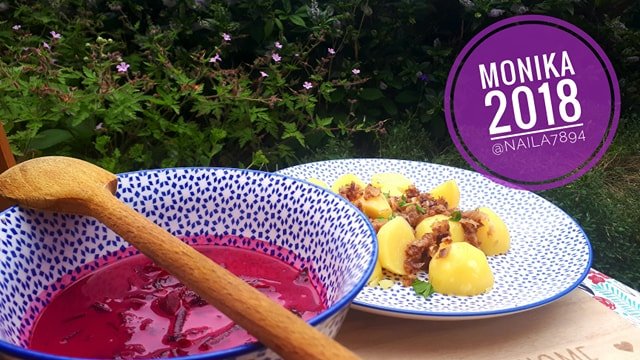 Orginalny przepis na śmietnake
Okrasa do ziemniaków
1 biala cebula
1 czerwona cebula
Wszystkie składniki kroimy w kostkę i smażymy :) Wykładamy na ziemniaki i posypujemy dymką.
nie weganie oczywiście mogą użyć zwykłej kiełbasy :)