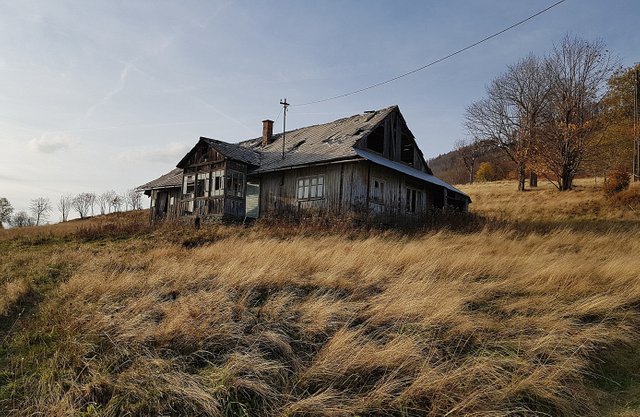 Jesienny klimat zachęca do wypraw w góry.


Tym razem postanowiłem odwiedzić opuszczony dom, który mijałem wielokrotnie w drodze na górę Klimczok.
Szlak turystyczny na Klimczok przechodzi przez osiedle Podmagura. W zimie panują tutaj mega ciężkie warunki, ale od wiosny do jesieni jest tutaj cudownie.
Mój ulubiony widok z Podmagury, to ten na zdjęciu poniżej.
Jeśli wygram w totka, albo zarobię na steemit (w czym bardzo chce mi pomóc mk) , to kupię sobie tu działkę i postawię domek letniskowy. Będę siedział na tarasie, i cieszył się tym widokiem.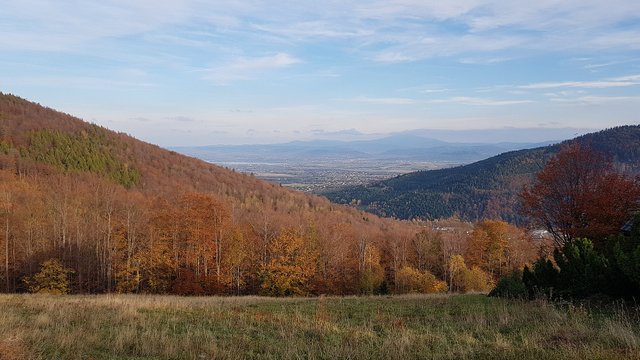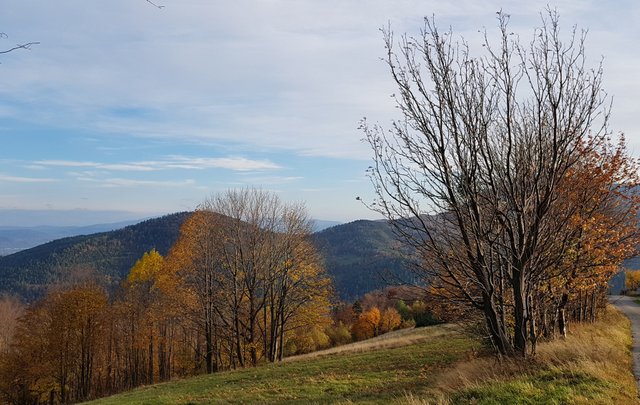 Coraz więcej osób ma ten sam pomysł co ja, i - z roku na rok - przybywa na Podmagurze zabudowań.
Niegdyś prawie pusta polana, jest teraz poprzecinana nowymi drogami i wyznaczonymi pod zabudowę działkami.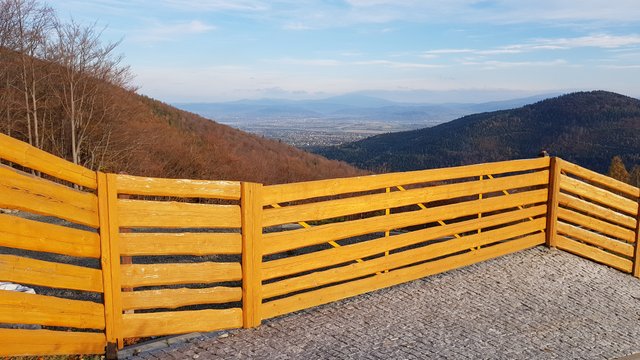 Mijam ostatnie zabudowania i docieram na łąkę, na której znajduje się mój cel wycieczki.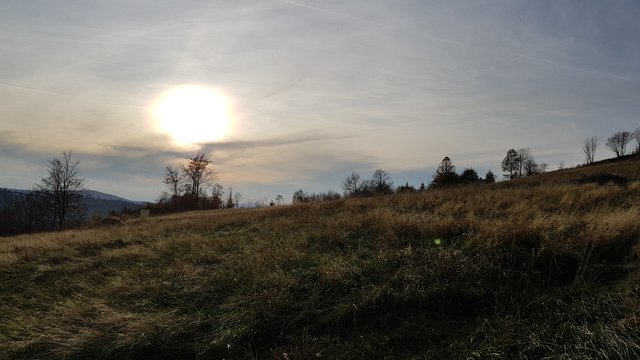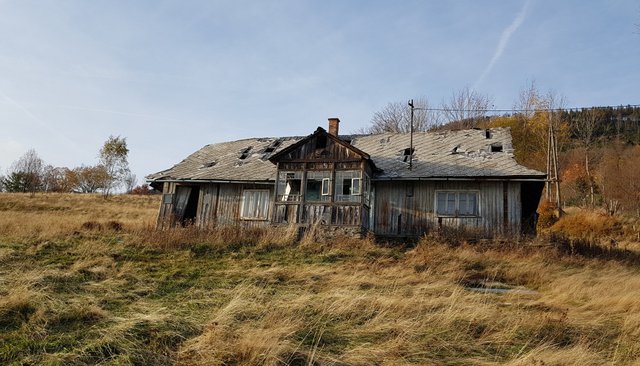 Drzwi po lewej są otwarte, więc - niewiele się zastanawiając - wchodzę do środka.
Z lewej strony domu znajduje pomieszczenie, które kiedyś mogło być magazynem lub spiżarnią. Jest tu również drabina na strych. Takiej okazji nie przepuszczę.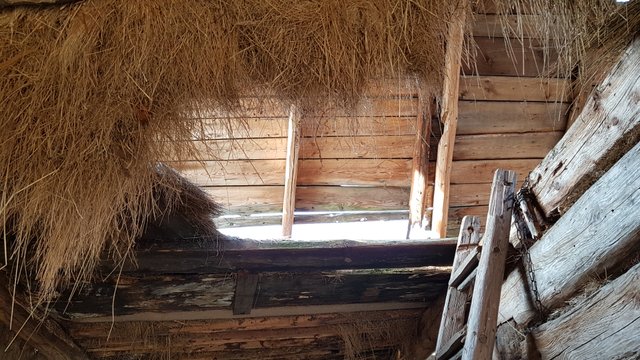 Strych zasypany jest słomą - tak kiedyś ocieplało się domy.
Podłoga w wielu miejscach jest zapadnięta, więc odgarniam trochę słomy, stawiam stopę na belce nośnej, jedną ręką asekuruję się, opierając dłoń na pozostałościach dachu , a drugą staram się zrobić zdjęcia. Iście ekwilibrystyczna poza, ale czego się nie robi dla fotografii :)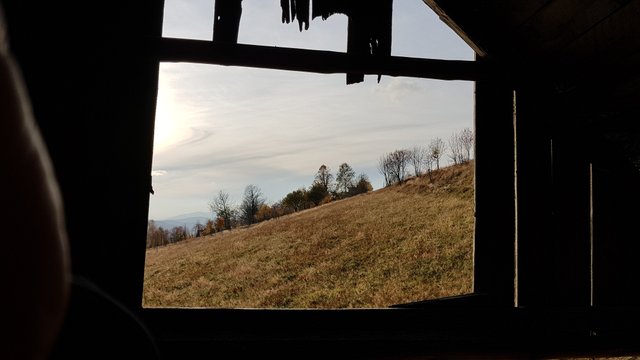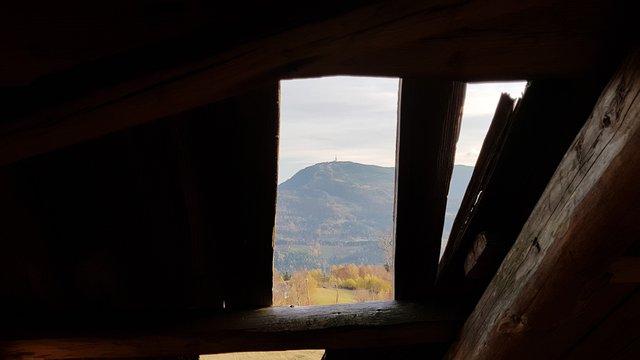 Strych zaliczony - pora zejść na dół.
Zakamarki, wąskie przejścia, ciemność, ciasnota, zapach starego domu..... taaaak - to mi się podoba :)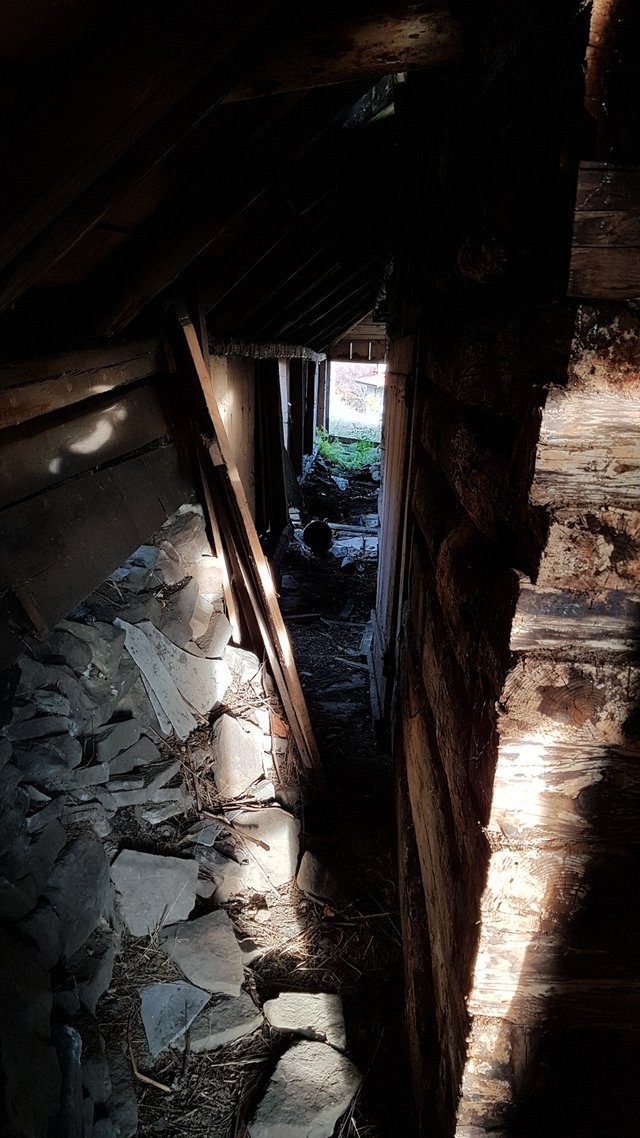 Główne wejście do domu stoi otworem. Zapraszam do środka.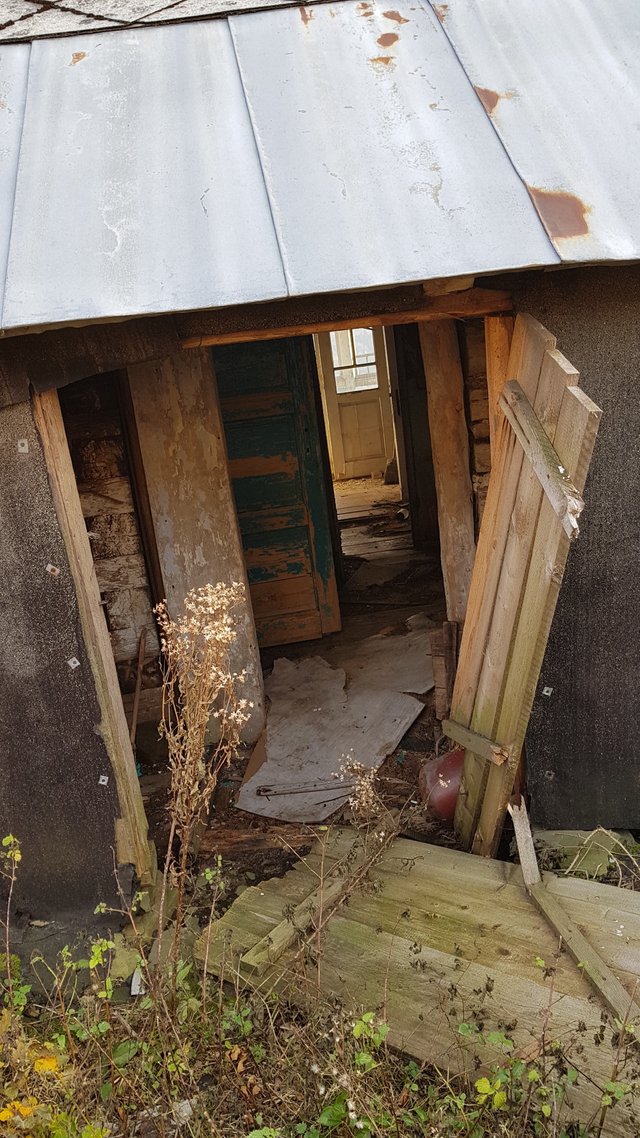 Z przedsionka można "rzucić okiem" na strych.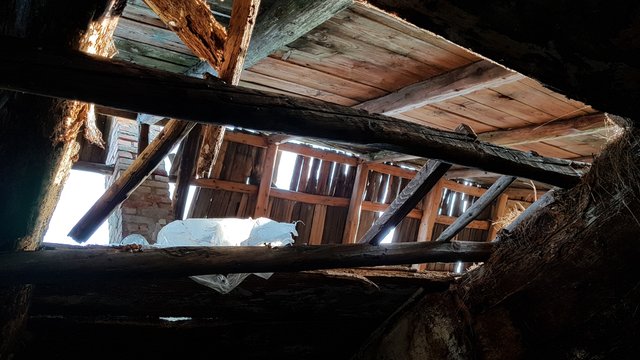 Wchodzę dalej, dom jest niewielki.
Z korytarza na środku można wejść do trzech pomieszczeń.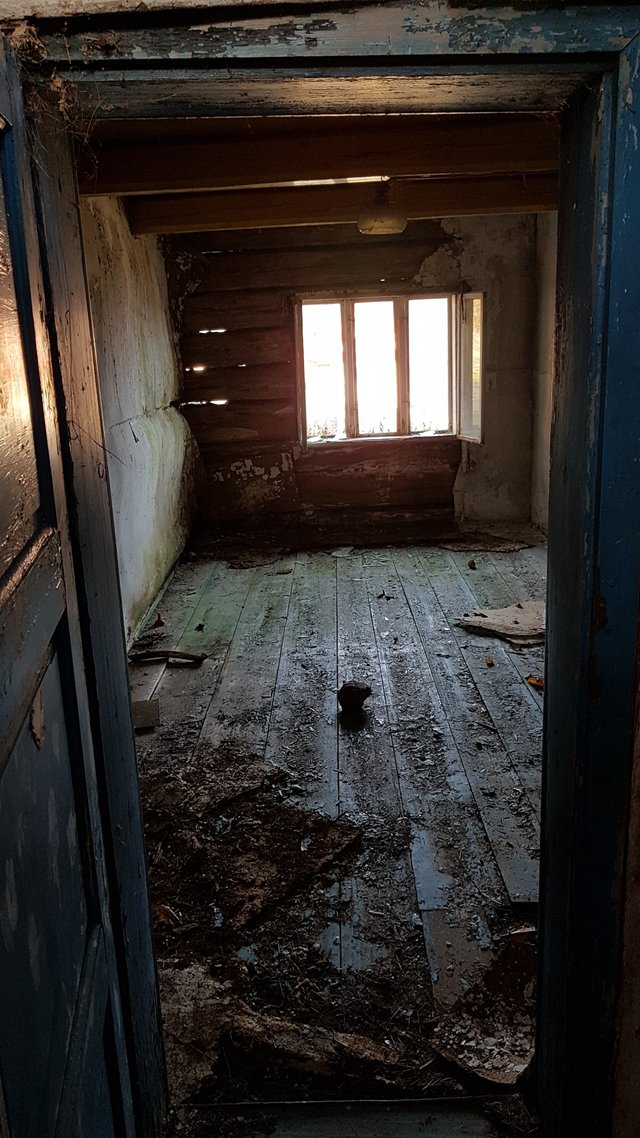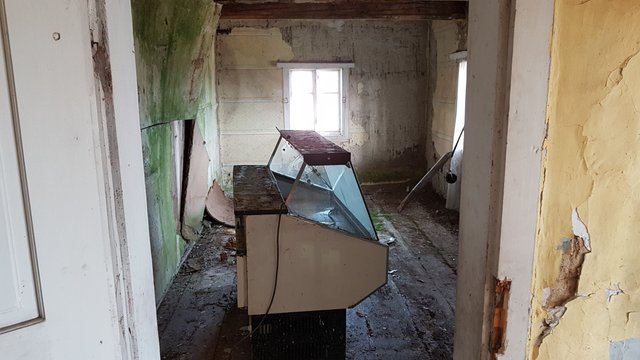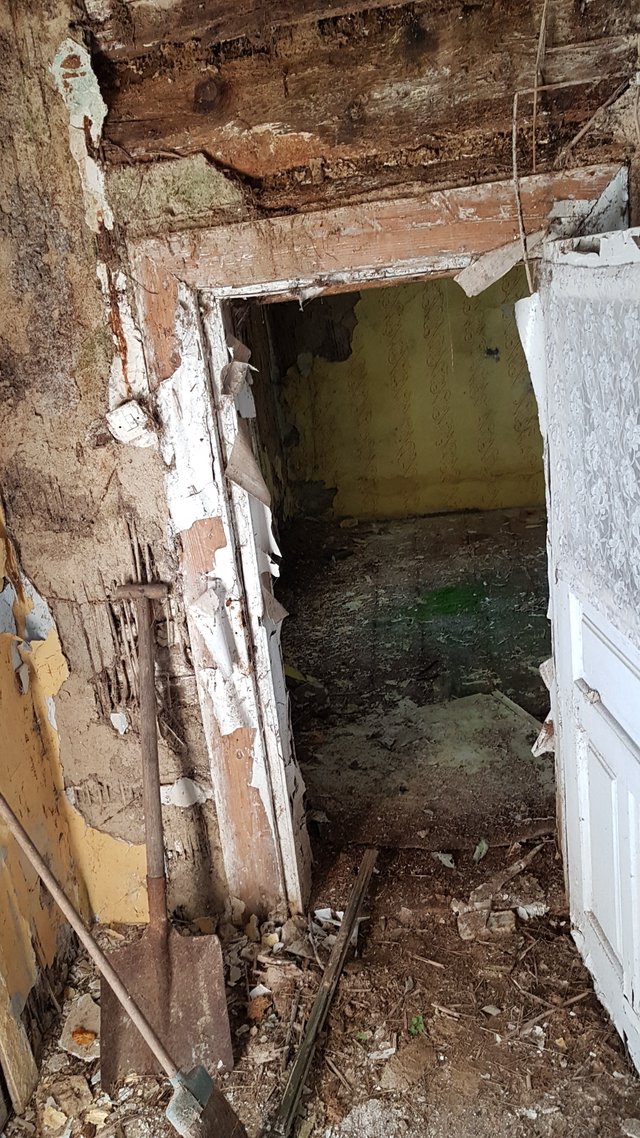 Przechodząc korytarzem na wprost, docieram do werandy.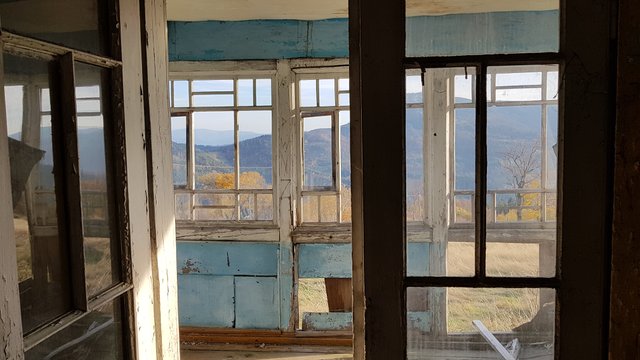 Wszechobecny mech na ścianach i podłogach, świadczy jednoznacznie o tym, że dom nie jest zamieszkany od baaaardzo dawna.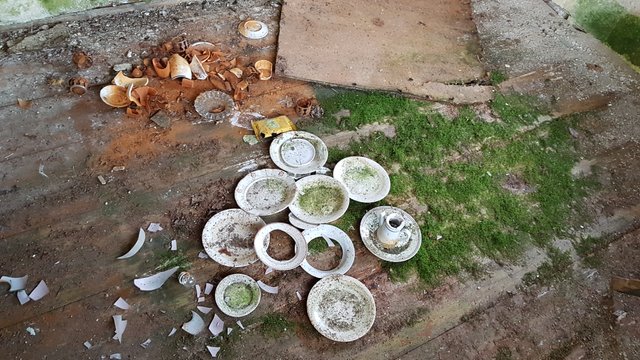 Wracam na werandę.
Za te widoki warto zapłacić każdą cenę. Aż dziwne, że do tej pory nikt nie kupił tego domu. Oczywiście nie dla samego budynku, ale dla wspaniałego miejsca.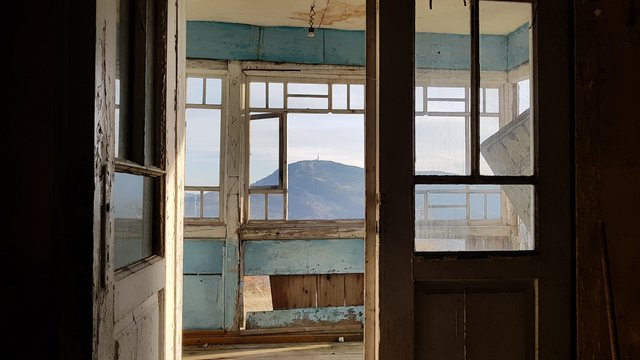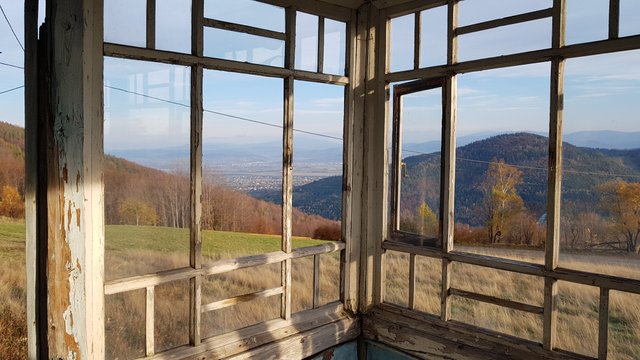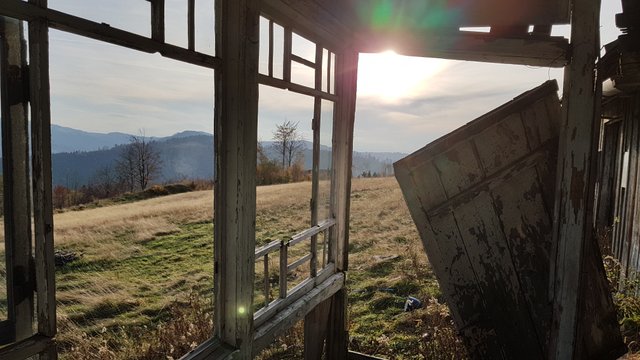 Słońce chyliło się ku zachodowi, więc przyszedł czas najwyższy, by opuścić to "urocze" miejsce.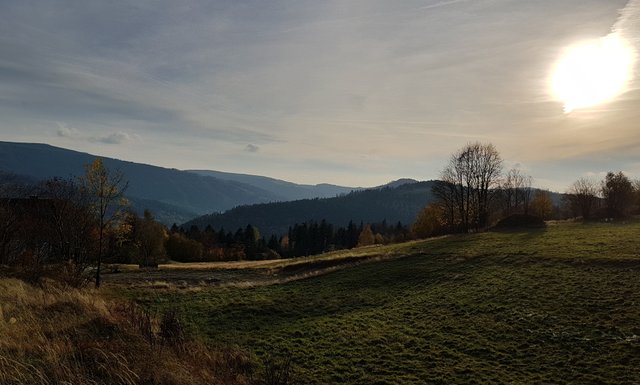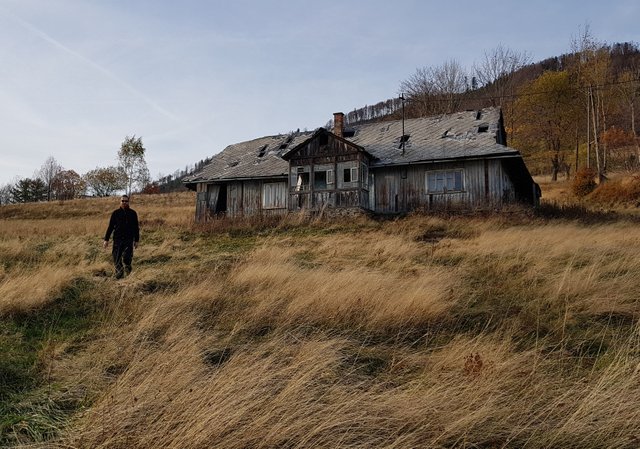 Pozostało mi jedynie zejść do doliny, z telefonem pełnym pięknych widoków i głową pełną świetnych wspomnień.