Dziś przepis na makaron z awokado i suszonymi pomidorami. Zważywszy na to że u mnie ostatnio dieta to będzie wersja light, ale zawsze można to trochę podciągnąć.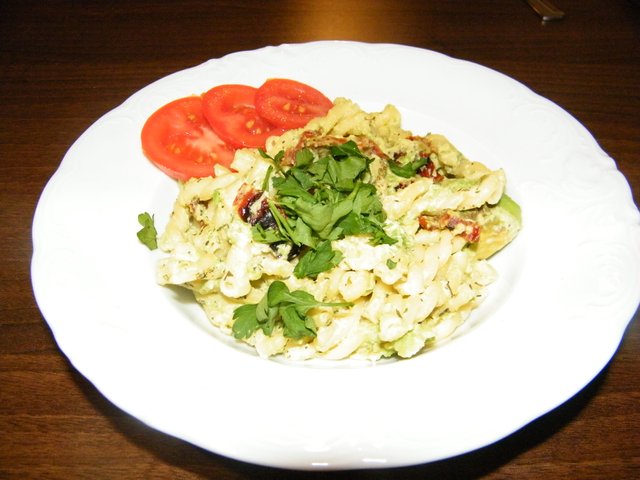 Przepis na 4 porcje:
*200g makaronu u mnie świderki
*jedno dojrzałe awokado hass
*pomidory suszone u mnie cztery większe kawałki
*śmietan 12%
*ząbek czosnku
*oliwa z oliwek
*przyprawy (sól, pieprz, zioła prowansalskie)
Pomidory kroimy na małe kawałki, czosnek również i wszystko przesmażamy na odrobinie oliwy.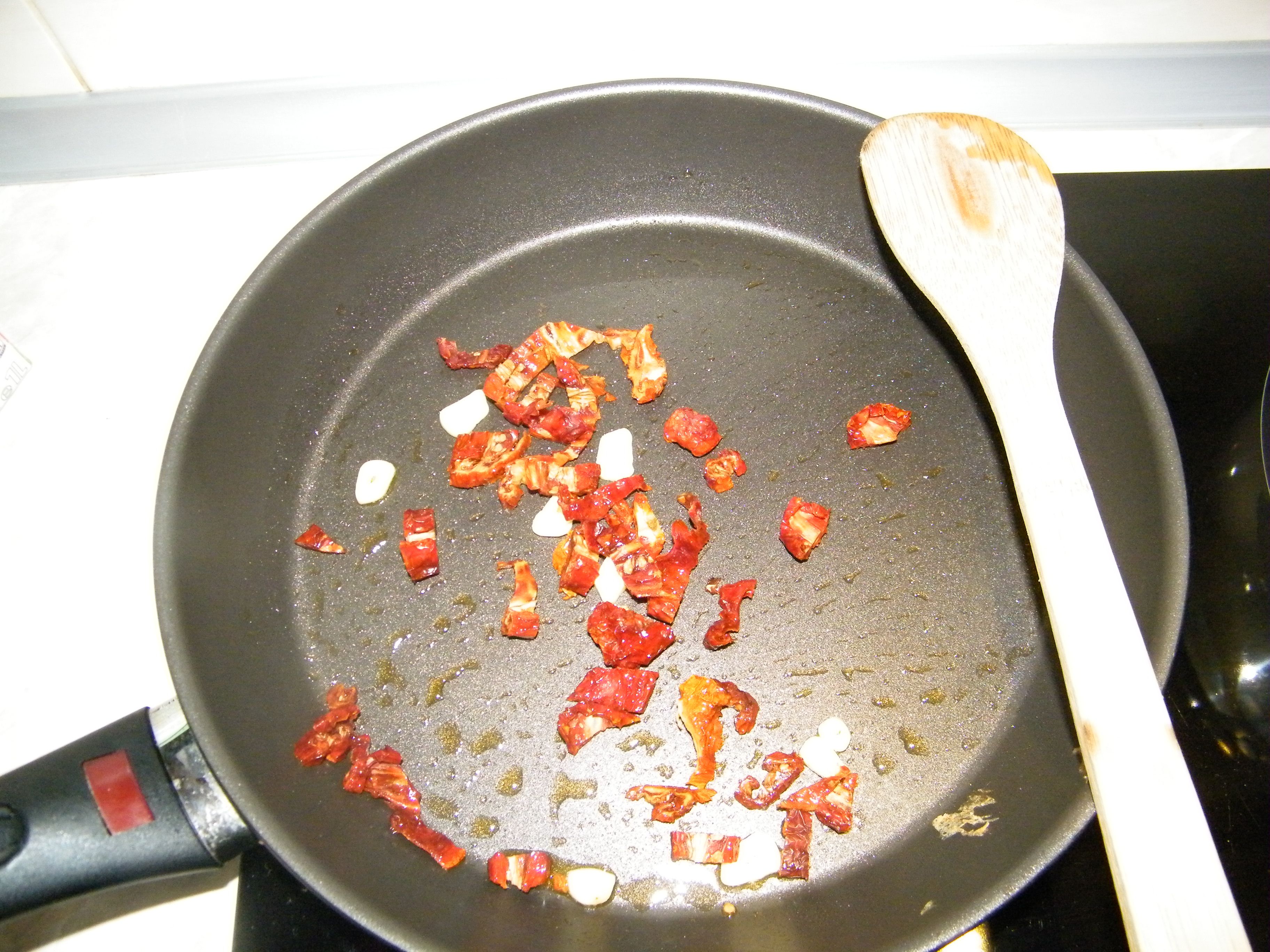 Dodajemy awokado. Ja Najpierw przecięłam go na pół, a następnie wyciągnęłam miąższ łyżeczką.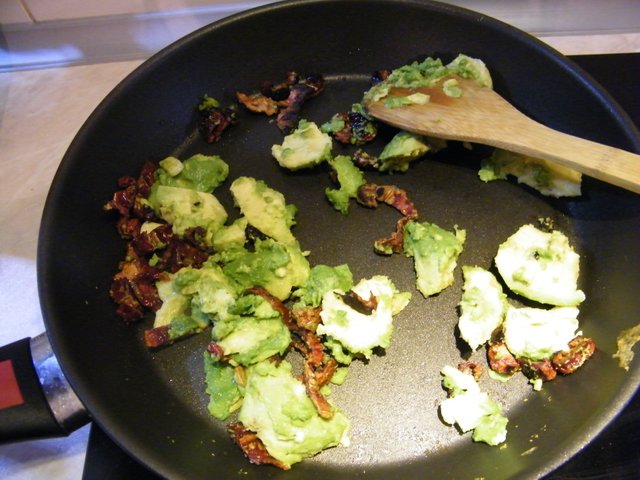 Dodajemy śmietanę. U mnie 12% z racji na cięcie kalorii, ale podejrzewam, że z 30% byłoby lepsze. Więc wedle gustu.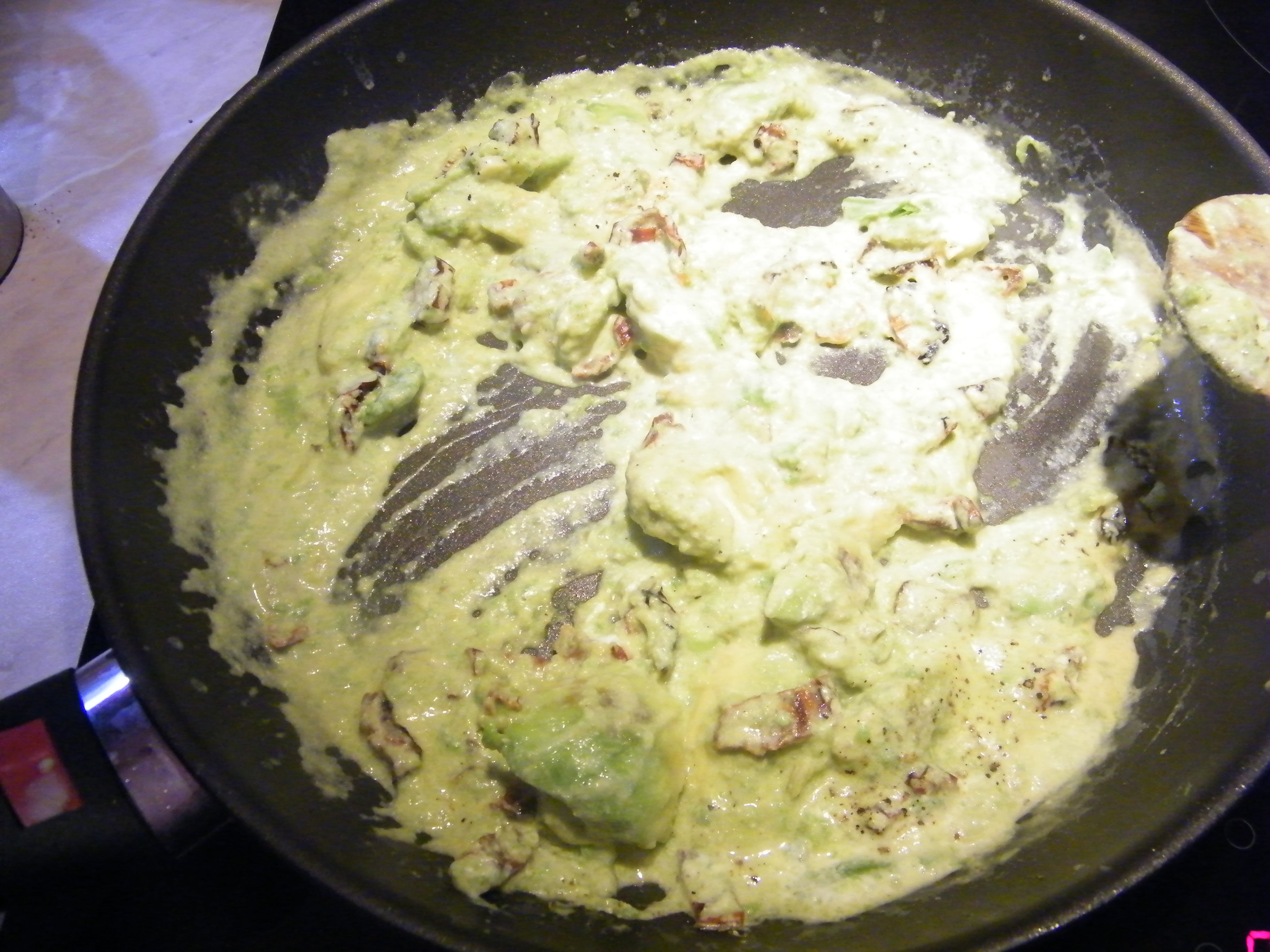 Na koniec dodajemy ugotowany wcześniej makaron i doprawiamy do smaku. Gotowe.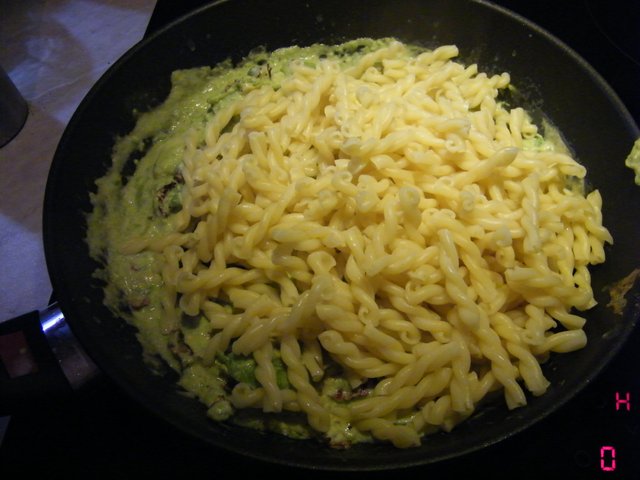 Całość ozdobiłam pietruszką. Dla dzieci jednak lepiej bez tego dodatku. :)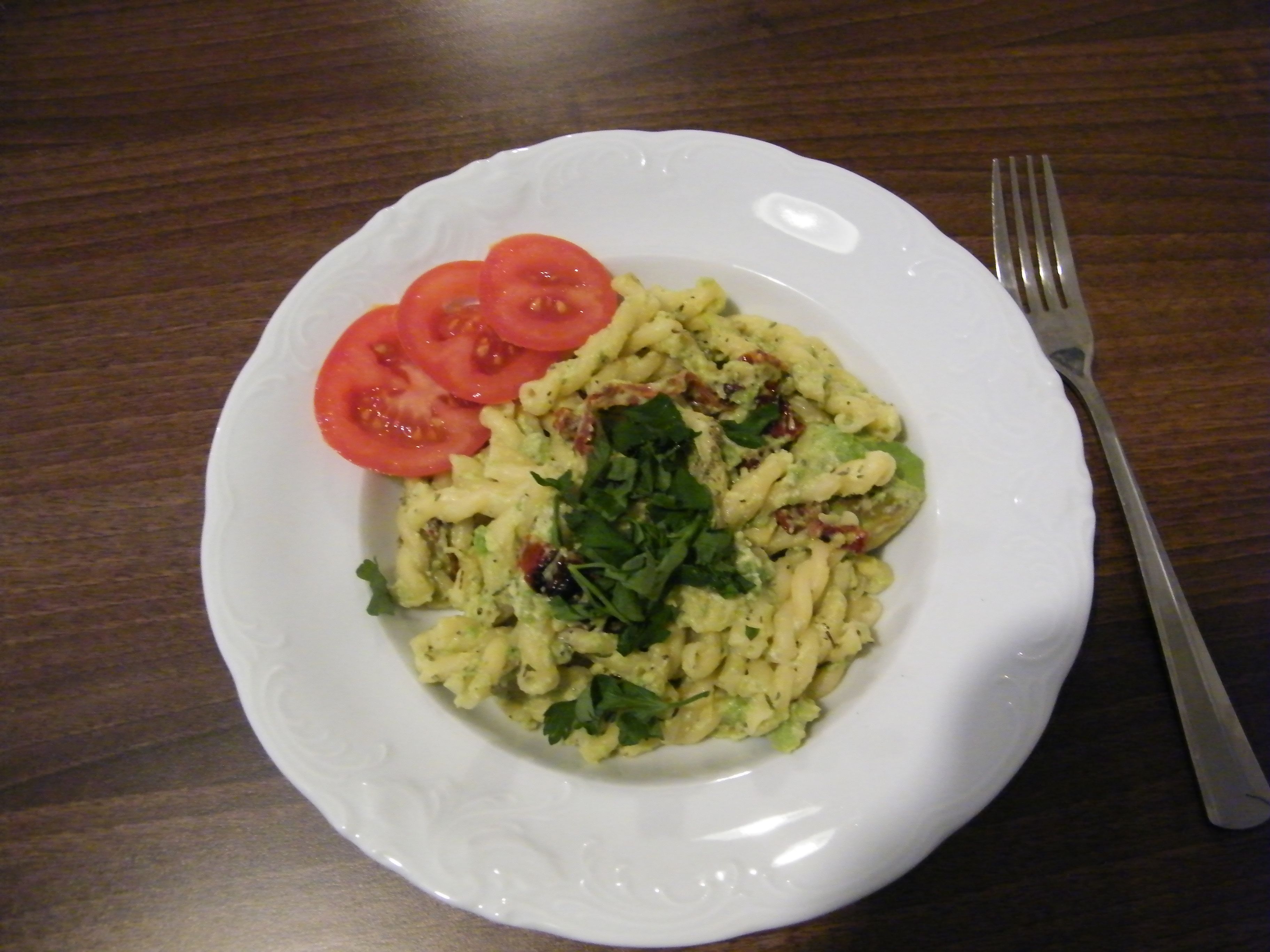 Moja wersja ma około 350 kcal na porcję. Córki były bardzo zadowolone. Ale dla tych co muszą mieć zawsze jakieś mięso do obiadu polecam dorzucić trochę boczku.
Smacznego!