Jeszcze jakieś 4 lata temu nie zwracałam uwagi na to co jem. Często zaczynałam dzień od energetyka, kanapki z białym chlebem, masłem i szynką... Wszystko się zmieniło odkąd przestałam jeść mięso!
Niebawem rozwinę ten temat i pokażę Wam, że nawet NAJBARDZIEJ ZAGORZAŁY MIĘSOŻERCA może zmienić swoje nawyki!
Oto jedna z propozycji mojego wegańskiego, zdrowego, pełnowartościowego śniadania.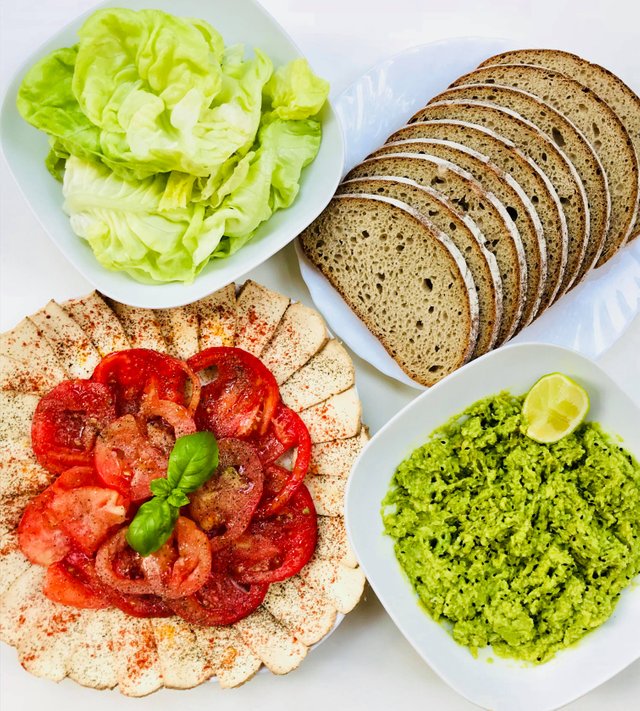 KANAPKI Z GUACAMOLE I TOFU + DODATKI
(na 3/4 kanapki)
proste guacamole: 1 awokado, 2 łyżki soku z limonki, sól, pieprz, szczypta chili - rozgnieć widelcem i wymieszaj dokładnie
pokrój tofu (zwykłe lub wędzone), możesz doprawić wędzoną papryką, pieprzem
przygotuj dodatki: pomidor, papryka, sałata, ogórek, kiełki
Zadbaj o ładne podanie :) to zajmie chwilę, a zapewniam, że będzie lepiej smakować!
Tak można najprościej, ale oczywiście możesz wzbogacić guacamole przeciśniętym przez praskę, polskim czosnkiem, dodać czarnuszkę, kurkumę. Do tofu lubię dodawać czarną sól wędzoną, dobrej jakości oliwę.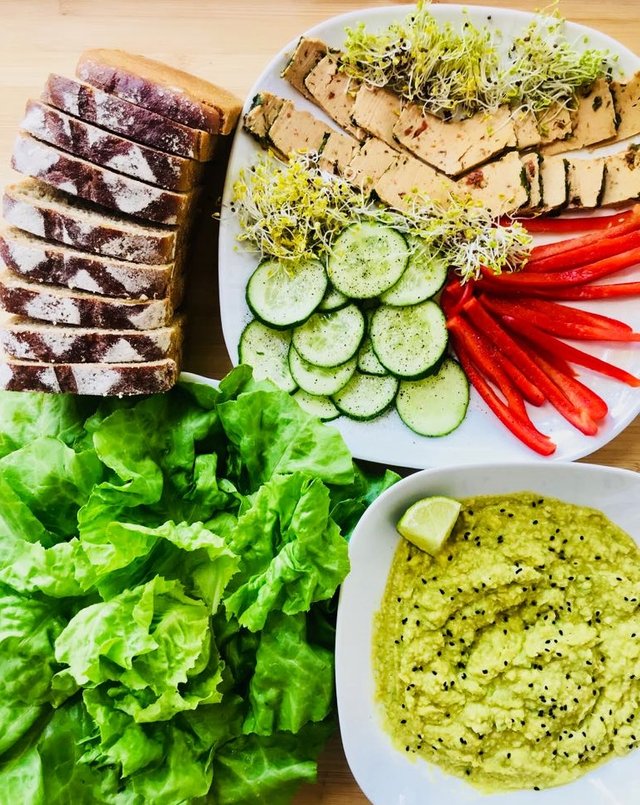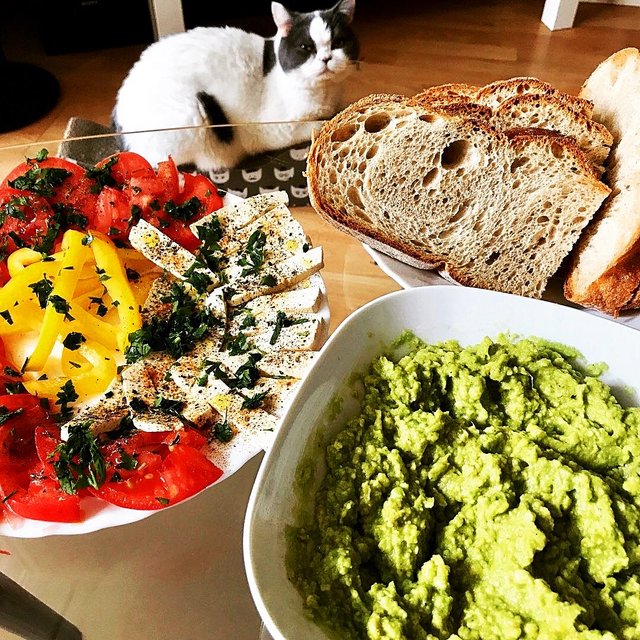 Macie ochotę zjeść takie śniadanie? :)
Pozdrawiam Was serdecznie!
Patrycja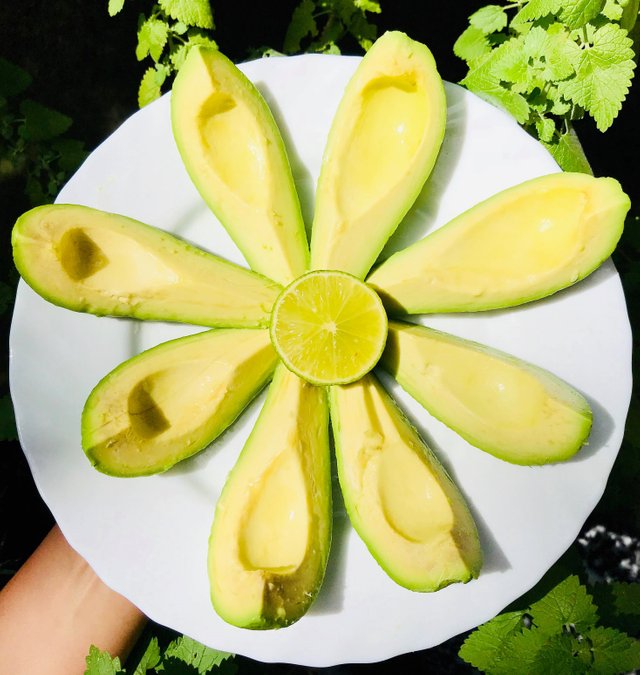 [EN]
Here is one of the proposals for my vegan, healthy, full-blown breakfast.
SANDWICHES with guacamole and Tofu + EXTRAS
(for 3/4 sandwiches)
simple guacamole: 1 avocado, 2 tablespoons of lime juice, salt, pepper, a pinch of chili - crush with a fork and mix thoroughly
cut tofu (ordinary or smoked), you can season with smoked pepper and pepper
prepare additions: tomato, pepper, lettuce, cucumber, sprouts
Take care of a nice service :) It'll take a while, and I'm sure it'll taste better!
This is the easiest way, but of course you can enrich the guacamole crushed by the press, garlic, nigella (black kumin). I like to add tofu black smoked salt, good quality olive oil. 
Greetings!
Patryshia