You are viewing a single comment's thread from:
RE: IDENTITY OF ELSAGATE COUPLE - Elite Polish and Czech Banks
Bossa Bank on Google Maps
Václavské náměstí 17, 110 00 Praha 1
Fancy adress! In the very heart of Prague, Next to Post Office at Metro Mustek
Looks like an Old creepy house is own by the Bank
Pic: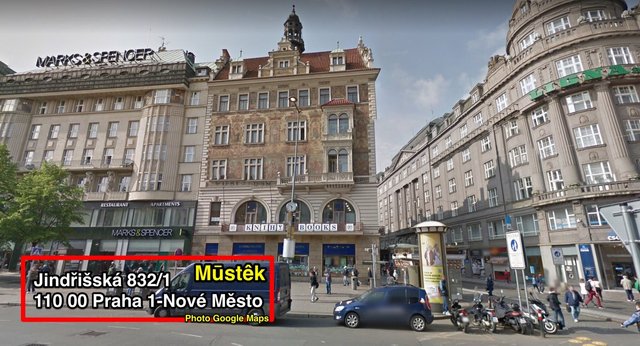 Google Map:
https://goo.gl/ACy2e8
-'info via Google "Dont Be Evil"
Looks like "the house" or Whatever to call the camp style area 15 min. at highway north to Teplice is a very strange area, lot of criminals but never seen anything as this. Like a terror psyop propaganda Target to kids. This should be seen as Terrorism, for real, psychologalical terrorism at Children.
Trauma based Mind Control created Out of nothing by Satanic Bank