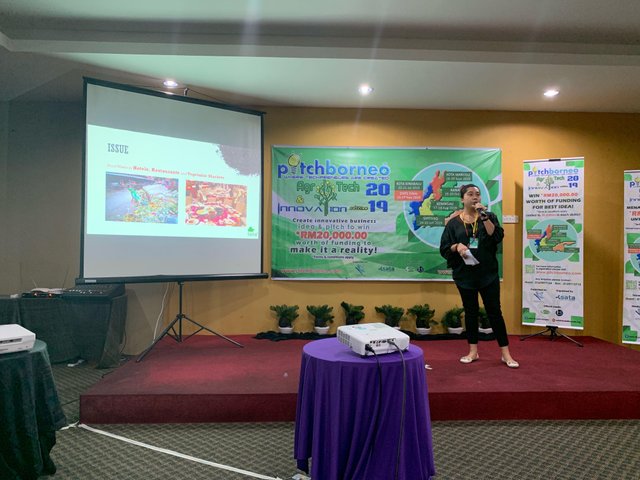 There were 27 ideas pitched at the recent Pitchborneo2019 Agrotech & Innovation edition for Kota Kinabalu district held at the Zara Boutique Hotel. Being the main Pitchborneo trainer for the past 9 years I'm responsible to make their ideas look awesome in front of judges.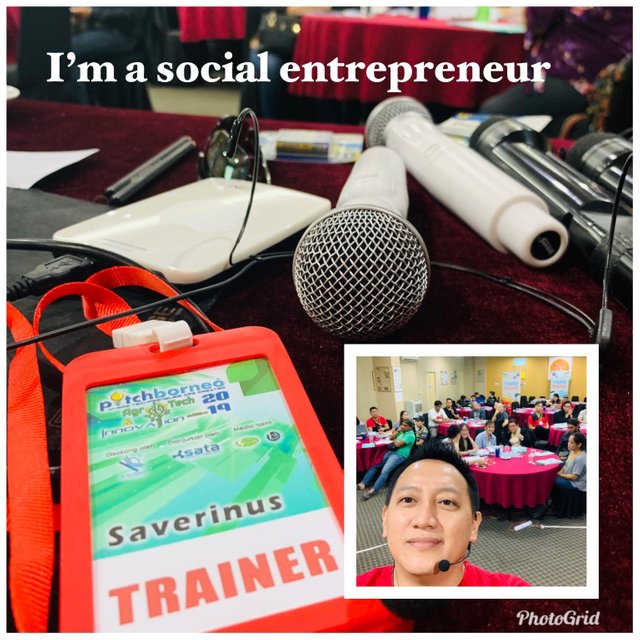 The entrepreneurship development program is a 2-day workshop attended by 30 participants from 21 to 22 July 2019.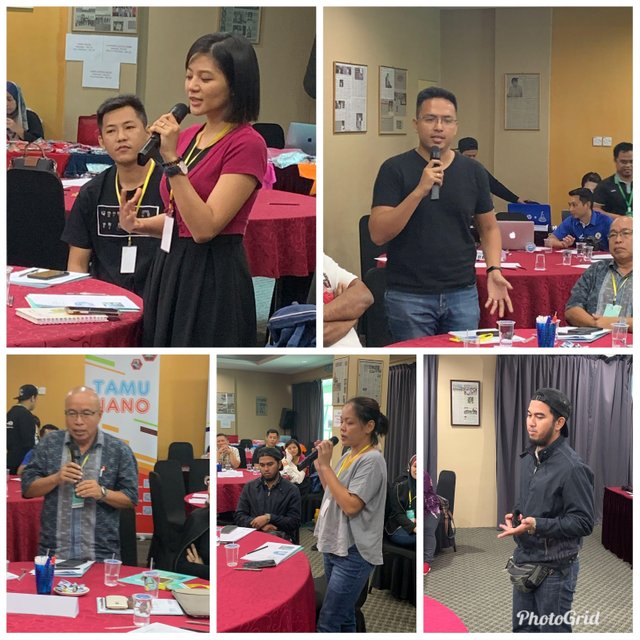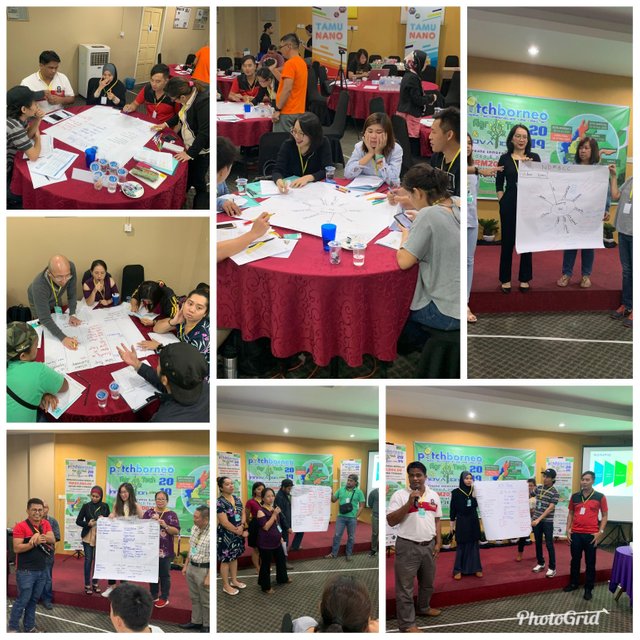 The second day of the program is the business pitch competition to select Top 5 ideas to receive the Golden Tickets to pitch at the State Final in November.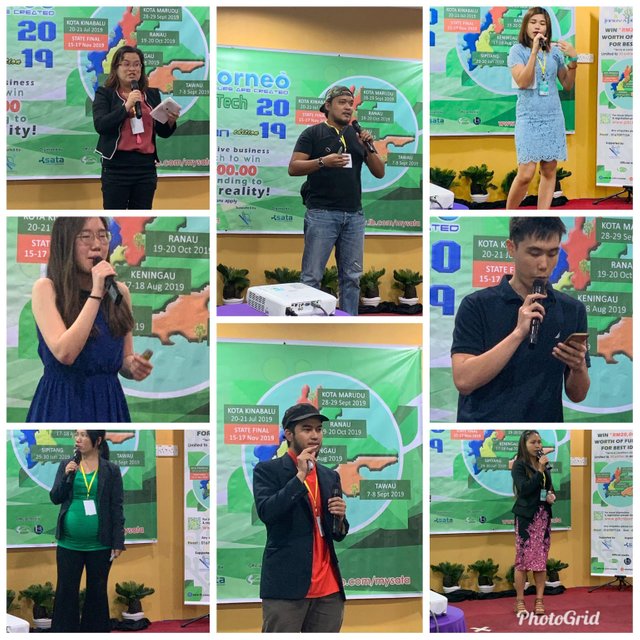 There were less food based ideas in Kota Kinabalu unlike Pitchborneo Sipitang last June. Nevertheless, the pitches did not disappoint judges who found out selecting the Top 5 was the hardest choice to make.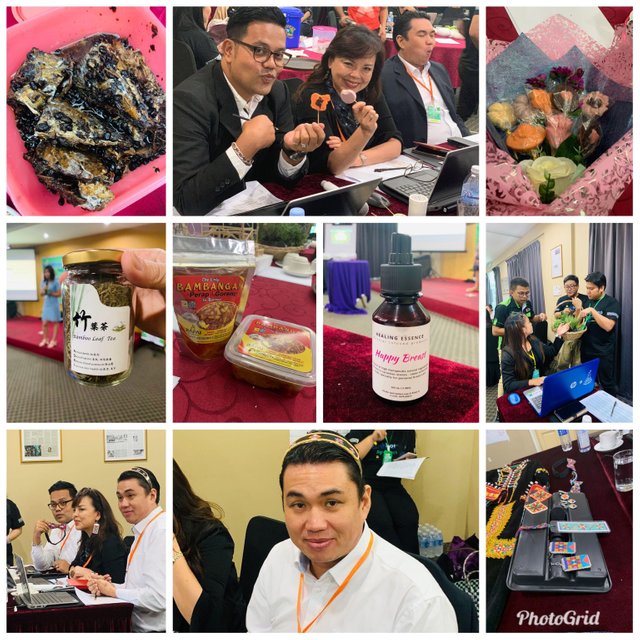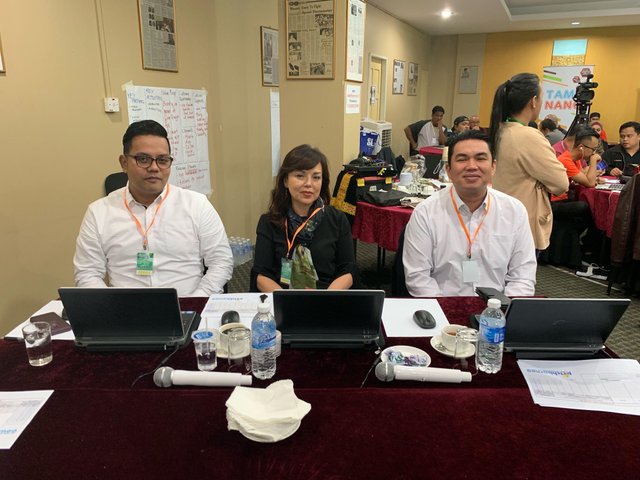 The three judges given the responsibility were fellow Steemian @daneildoughty of Rapedia Solution Sdn. Bhd. , an experience woman entrepreneur, Datin Fazar Arif, and Mr Noh Nawawi from Giat Mara trains and help many local bumiputra entrepreneurs. Daniel, a Strategy Consultant with vast experience in tourism industry was judging for the third time in Pitchborneo event whereas Datin Fazar and Noh were first timers. Datin Fazar is currently a CEO of Moyog Magic PLT and Director of Telan Bulan Filem Sdn. Bhd. that produces short kadazan film "Ninavau" which took the top accolade at the Malaysian International Film Festival (MIFFest) 2019, in Kuala Lumpur, recently.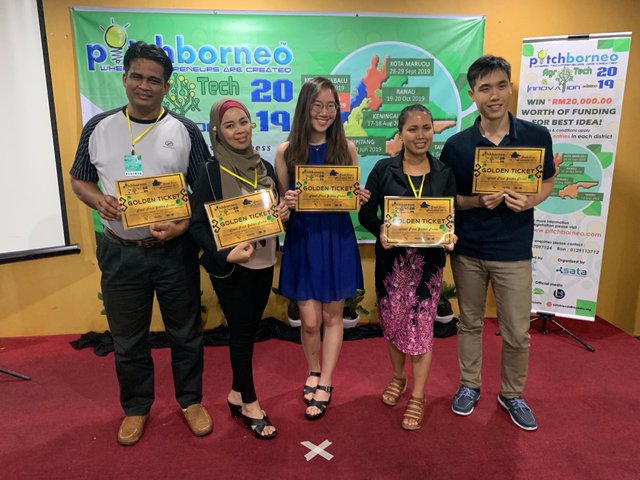 The Top5 ideas mutually agreed by the judges are
Dumo Herba - Irene Cn Mositol
Makanan Ikan & Ternak - Victor Saliman
Puzzle- Platformer Games - Caleb Goh
Pes Bambangan Perap Goreng- Celarise Nisko
CUBIQ (Market Place for Parents) - Charis Koh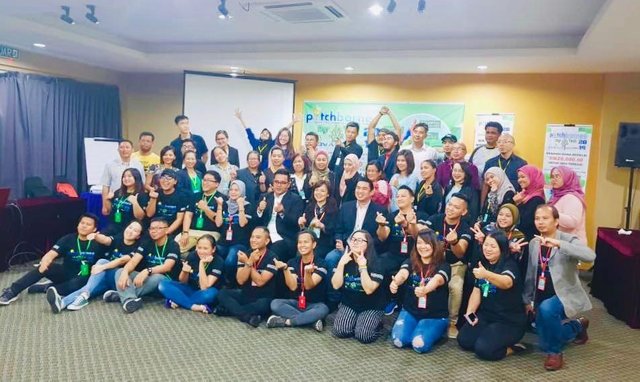 The Top5 will join 25 other finalists at the Pitchborneo State Final in November this year. The best 10 ideas will win startup funding worth RM20k each.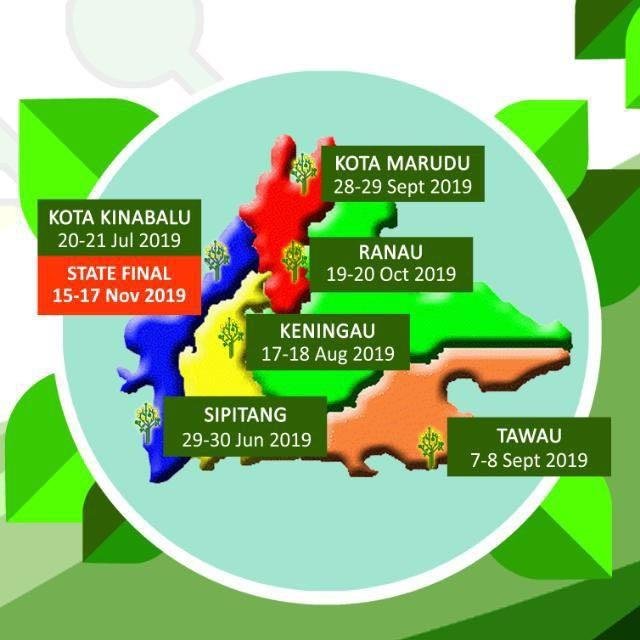 For more info click www.pitchborneo.com