Batten down the hatches today Matties......

This be a piece of shiny to shiver your timbers.....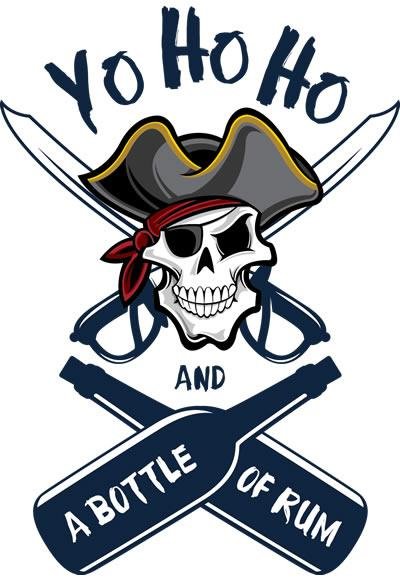 This piece is from the Intaglio Mint. It's a 2oz Skull Horseman Rider Silver Round.
On the obverse is CARPE DIEM - Seize the day. Make the most of the present day.And on the reverse is MEMENTO MORI - A mortal reminder that you too will die.
How fitting for a #piratesunday post......
Aside from that it's totally BADASS.....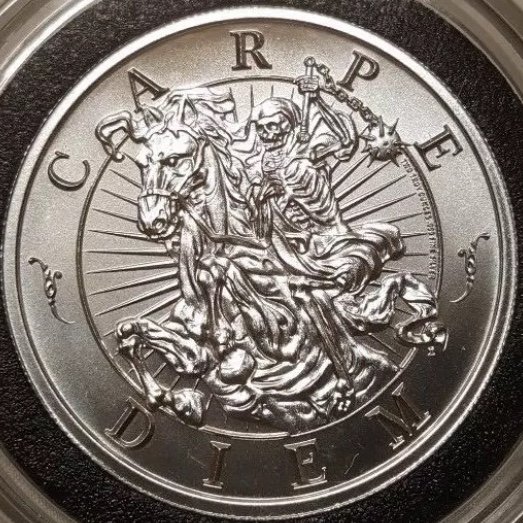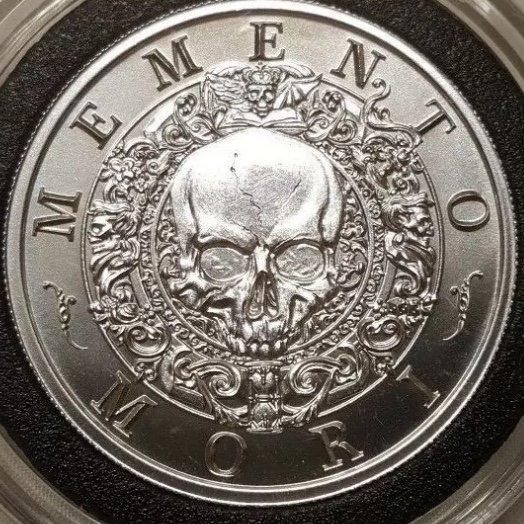 Hope you enjoyed....

Peace