Betsy Running For Mayor Of Browneartopia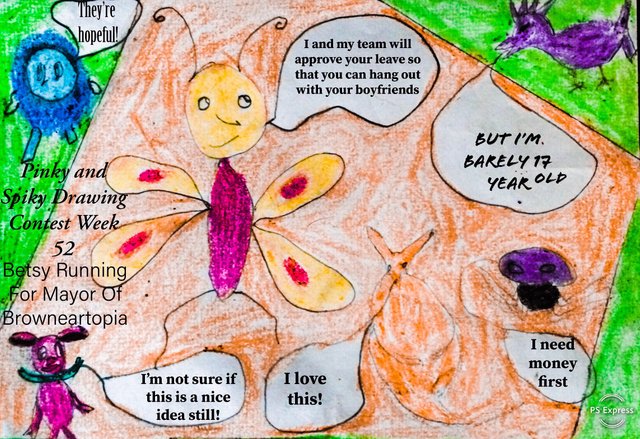 Pinky = piglet pink in color isn't sure if this is a nice idea.
2: Spiky= hedgehog male is showing enthusiasm over the raised issue.
3: Cornelius the purple cardinal bird is complaining about age barriers, but should age stop friendship?
4: Dietrich the mouse, is loving the whole idea!
5: Victor the spider 🕷 think that idea that will raise money should rather be discussed.
6: Betsy the butterfly 🦋 is going to be the Mayor! Hope Betsy will deliver!
Thanks for reading and watching!
My gratitude goes to @organduo for this platform.
Posted using Partiko iOS