Betsy Running For Mayor Of Browneartopia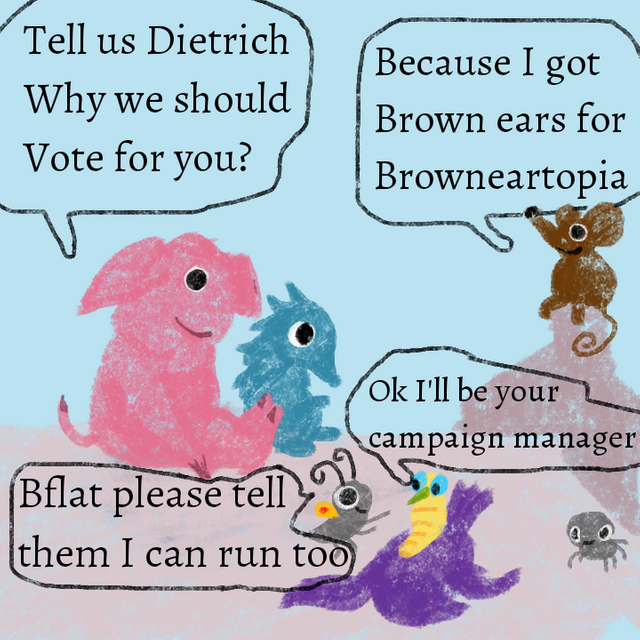 The gang gathered on their favorite hang out place which is on the roof of their small cabin. They were discussing who would be the right candidate for Browneartopia mayor. Dietrich volunteered himself to run and his reason, he got brown ears which sounds like Browneartopia. Betsy felt that is not the right reason for running so she asked the help of another tiny friend named, Bflat to assist her in becoming the new mayor. Bflat agreed to be the campaign manager. Do you think they got the voice to be heard and followed?
This is my participation in the Pinky and Spiky Drawing Contest.
Thanks
@korle