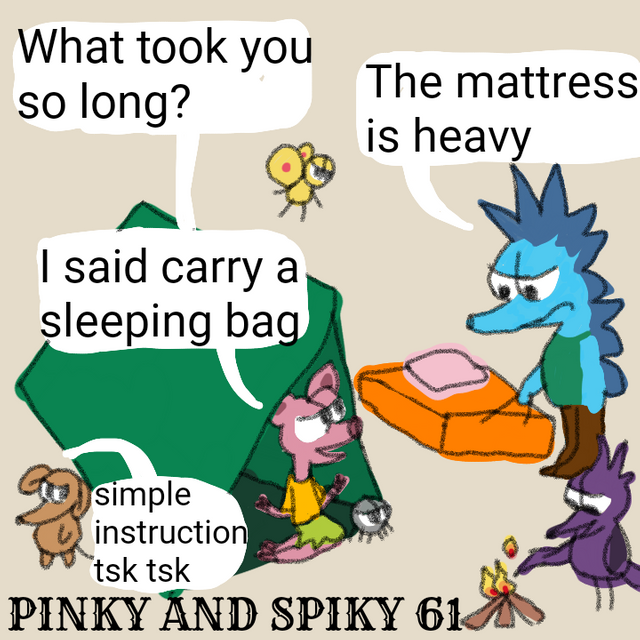 Spiky Carrying A Mattress
Hello Steemians,
Here is my comics entry to the Pinky and Spiky Drawing Contest Week 61. The theme is about Spiky carrying a mattress.
It was a good weather for camping in Browneartopia. Every creature big and small is occupied preparing for this big event about camping. Browneartopia is perfect for such activity because of the beautiful scenic spots. Pinky instructed every member of her household what task to do. Betsy scouted for the camp site. Cornelius is in charge of the fire pit. Dietrich put up the tent with Victor. Pinky cooked and Spiky was advised to carry a mattress.
Looks like everyone was able to follow simple instructions except for one. Hope you like my entry 😉