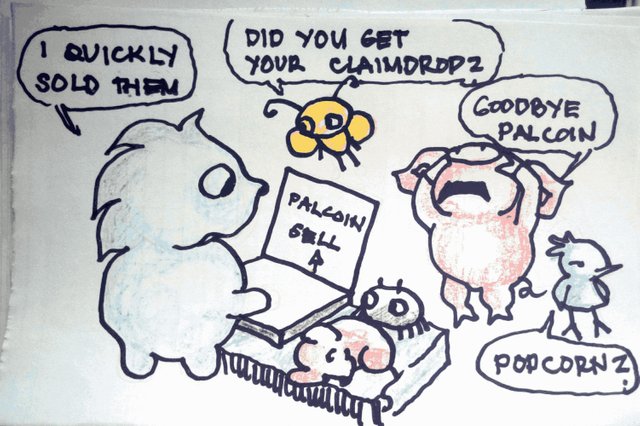 Hello Pinky and Spiky fans,
This is a comics I made today as my participation in the comics making contest of @organduo and @laputis. The theme is very timely as it is about the much talked about palcoin.
Everyone in the cabin is an active member of Steemit qualified to get palcoin claimdrop. Everyone except Spiky staked their palcoins hoping that there could be a brighter future for the said crypto.
Betsy: Did you get your claimdrop?
Spiky: I quickly sold them
Pinky: Goodbye palcoin
Cornelius: Popcorn?
Spiky had enough of coins and most of them do not have any use at all and so he quickly sold all coins from airdrop. Pinky was frustrated because Spiky got the most number of PAL then he just dumped them at once. Cornelius thought he heard popcorn 😁
Thanks hope you like it
@jadung