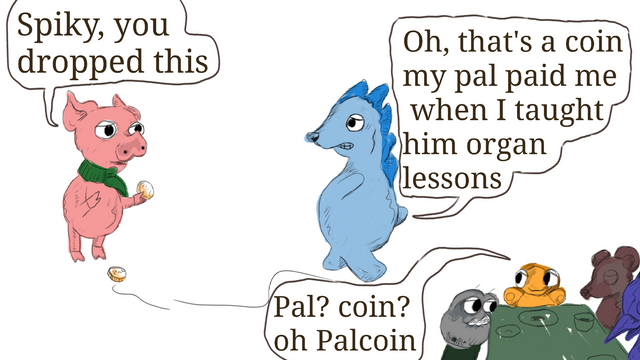 Hello Pinky and Spiky fans,
This is my webcomics entry to the Pinky and Spiky Drawing Contest of @organduo and @laputis. We have a very timely theme this week and that is about the gang discovering PAL coin.
My approach is more of creating awareness about the new coin. A simple mention of the words pal and coin I think would be enough to create a buzz.
On my comics, Spiky is about to join the gang to have breakfast when he DROPPED two coins. Pinky picked one of the coins and that started the conversation about a PAL paying Spiky for his organ lessons. I guess the third word is drop like in the recent claimdrop that most of us took advantage of. I hope you like the approach I used to introduce #palcoin
Thanks
@dinglehopper