Hi Steemians,
This is my webcomics entry to the 52nd week of the #pinkyandspiky drawing contest of @organduo and @laputis. Hope you like it.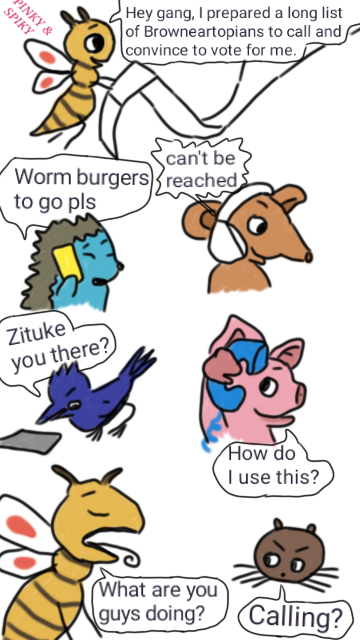 Betsy had a long list of Browneartopians to call and pitch her campaign for becoming the mayor. She worked hard mining this data and asked the gang to help her call. See for yourself what each had to say and experienced.
It was nice to see lots of entries, being someone who had been quiet here for long time that is some great news. It motivated me to keep pushing my creative talent. Good luck everyone and have fun.
Thanks
@cjsean