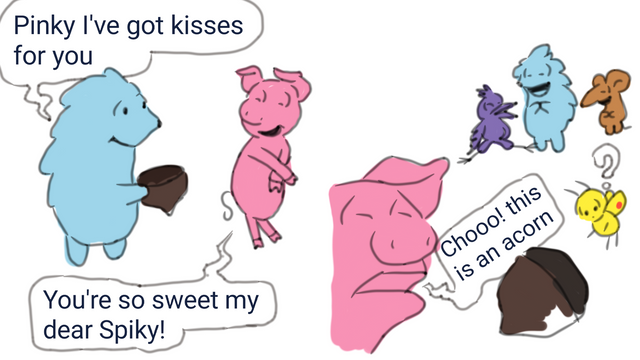 Hello Pinky and Spiky fans,
This is my entry to the pinkyandspiky drawing contest the theme this week is about April fool's. Thank you to @organduo and @laputis for this activity they regularly hold here on Steemit and I am happy to see it grow with more people participating.
I used the idea of an acorn resembling the shape of a Hershey kisses chocolate. That was my inspiration for this comics. Hope you like it.
Start the week right. Steem on
@allyson19