Hello Pinky and Spiky fans,
This is my entry to the Pinky and Spiky Drawing Contest Week 52. The theme of which is Betsy running for mayor of Browneartopia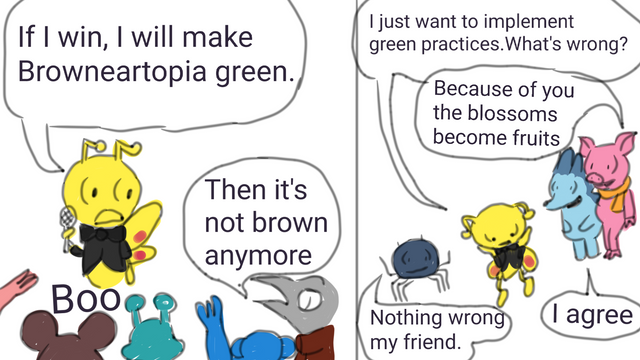 On my comics, Betsy was misunderstood with her plans to go green and was saddened by the reaction of the villagers. Pinky, Spiky and Victor came to uplift her spirit.
Thanks for dropping by
Ally