DTube #3: The Breakthrough in Physics brought by Gravitational Waves
Gravitational Waves were nothing but a theory predicted by Einstein in 1916. Ever since, Physicists have been devising experiments to try and detect them. There were times where some doubted they even existed. It wasn't until late 2015 that they were finally observed. You may have heard of them before, but do you know what they are and how they can help Astronomy progress?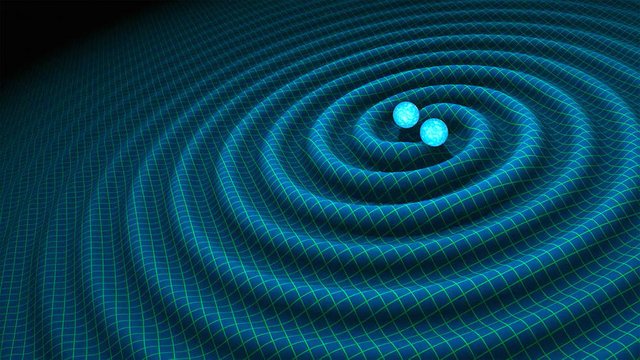 Click on the icon below to watch the video: The Breakthrough in Physics brought by Gravitational Waves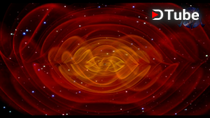 ---
Conclusion of the Video
Gravitational Waves are a ripple in the fabric of space-time. Imagine a large sheet of elastic stretched and taught. If you were to put an object, with a mass, on this taught fabric, it would bend the sheet down. Heavier objects would bend the fabric more, as shown in the video. Imagine this fabric as being the fabric of Space-time; considering the Sun is incredibly heavy, it bends this fabric a lot more. If you try and make an object pass through this distortion in a straight line, it ends up orbiting the object causing the distortion. This is how Earth and other planets orbit the Sun, as shown in the video. Now, if objects in Space were to move and accelerate around each other, they cause a ripple, named Gravitational Waves, in fact, if you were to dance around your friend, you also cause Gravitational Waves, but they'd be so small, that they would practically be undetectable. Gravitational Waves has started a whole new era in Astronomy, and has provided up with a whole new way to view the Universe around us!
Video explaining Gravity with fabric:
https://www.youtube.com/watch?v=MTY1Kje0yLg
Video explaining how the LIGO experiment works (1.30 - 3.00):
https://www.youtube.com/watch?v=RzZgFKoIfQI
If you have any questions, leave them below and until next time, take care.
~ Mystifact
---
Please note; no copyright infringement is intended. All images used have been labelled for re-use on Google Images. If any artist or designer has any issues with any of the content used in this article, please don't hesitate to contact me to correct the issue.
Relevant articles:
The Theory of Everything: Introduction to String Theory - Part 1/2
What is Matter?
What is Dark Matter and Dark Energy?
Previous DTube videos:
DTube #1: What Is Light Made Of?
DTube #2: How Fast Are You Moving Through The Universe?
Follow me on: Facebook, Twitter and Instagram, and be sure to subscribe to my website!
---
▶️ DTube
▶️ IPFS