Nowadays the red sails on a ship are more aesthetic - but before it was a practical decision. Sails were tanned with a tree bark (a process called "barking") to preserve them, or for camouflage as well.
Today people use tanbark coloured sails either to imitate the traditional colors, or because they reduce the glare when you're squinting at them in the bright sunlight.
Nevertheless, they are beautiful!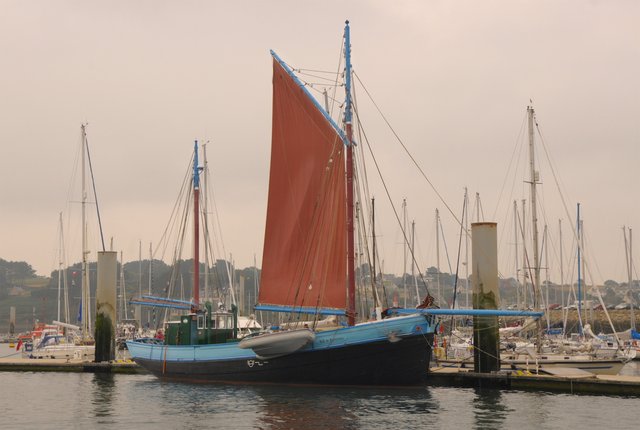 ---