I happened upon a spider and a preying mantis both in the process of packaging up their food yesterday. (Was a strange coincidence.) And since I happened to have my phone in my pocket, I was able to save and share those images.
Both meals are bees... You can see the black and yellow stripes of the wasp's wings in the sack the spider is making in the image below. This "orb weaver spider" is in my friend's garden near her front door. Orb weavers are the most common kinds of spiders, and their family includes almost 3000 species!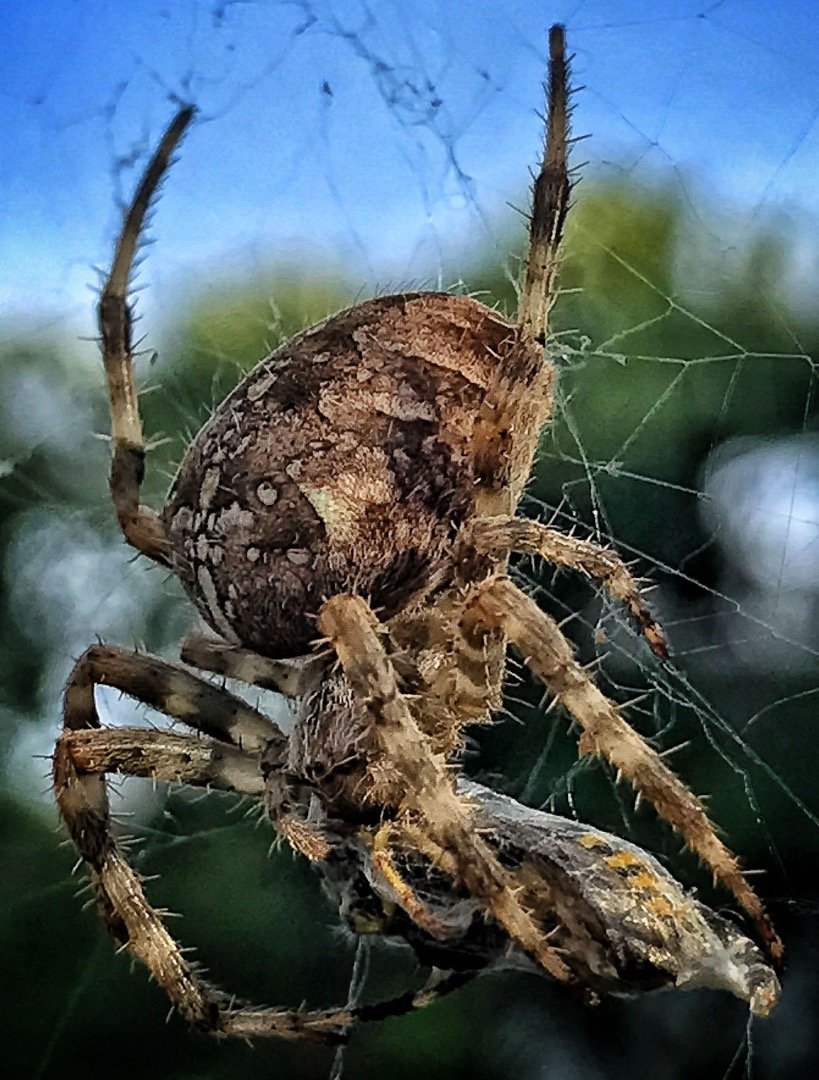 Taken with iPhone7+ 56mm telephoto lens, edited on the phone with Snapseed
---
---
In this next picture, taken in my friends kitchen, you can see the wings of the bee that the mantis is dragging around behind it. I never knew that the preying mantis would carry it's food, but that's certainly what seems to be happening here. They are known to only eat live insects and this one looked pretty dead to me, so I'm not exactly sure why the mantis was doing that. Looked like tough work, slowly dragging it across the floor.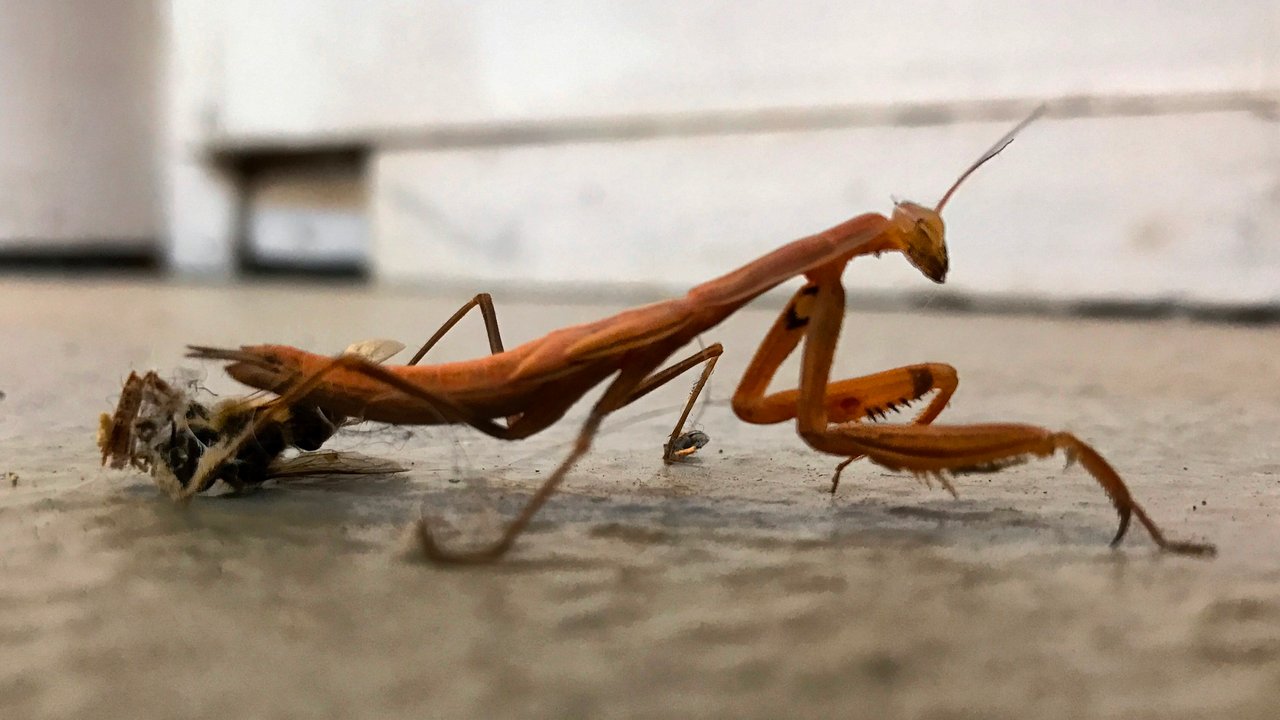 Taken with iPhone7+ 28mm wide-angle lens, edited on the phone with Snapseed
---
---
Thanks for watching.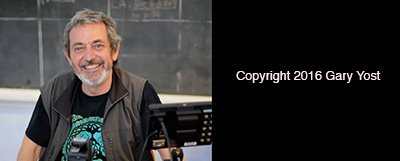 I have a long history of inventing tools for animators and also making films and photographs. My wife, daughter and I live at the foot of beautiful Mt. Tamalpais on the San Francisco Bay and I've been using technology to tell complex stories for a long time. My biggest claim to fame? Leading the team that created Autodesk 3ds Max... the most popular 3D animation tool of all time. When I sold the Yost Group to Autodesk at the end of the last century I jumped headfirst into pursing my original love... photography and filmmaking. Now I spend all of my time exploring the mysteries of my world with my cameras, and revealing what I find in my images and films.
You can find my verification post here.