Gadget Photography: Pokemon Go Plus
---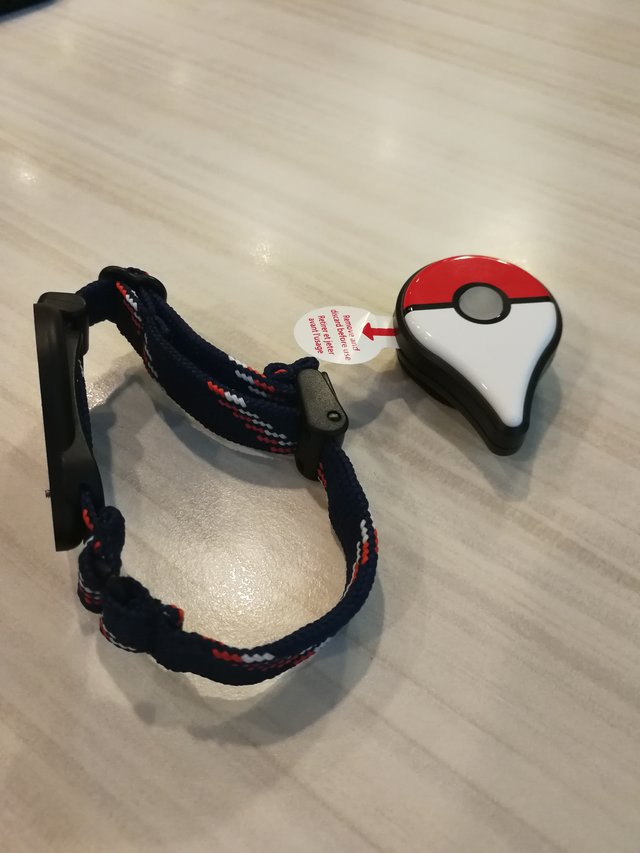 Last 2016, Niantic Inc. officially released Pokémon GO on both Android and iOS platforms. With its capability to connect the game in the real world via GPS location and AR (Augmented Reality), global acceptance of the application was very high which resulted to a download count of 500 million at the end of 2016 alone. With its popularity, several developers and hackers also made applications in both mobile phones and in computers to automate its process or the so-called "bots" as well as cheats such as the spoofing or faking of GPS locations. (Source)
In part of the aim of the Niantic Inc. to maximize profit from the game, a wearable "Pokemon Go Plus" device can be bought and paired to one mobile phone in each device without compromising the Terms and Conditions of the game.
What is Pokemon Go Plus?
The Pokémon GO Plus is a small device that lets you play the Pokémon GO application while you're on the move and not looking at your smartphone. It uses varied LED (Light Emitting Diode) colors and patterned vibrations that signifies a certain function in-game. All functions are just done by just pushing the button on the Pokémon GO Plus whenever a color variance of pattern vibration is signified.
Patterns:
For Catching Pokemons:
Green LED lights + Pattern Vibrations = Pokemon in range
Yellow LED lights + Pattern Vibrations = Unknown Pokemon in range
Red Lights + Pattern Vibrations = The Pokemon ran away
Rainbow LED lights + Pattern Vibrations = Pokemon caught
For Spinning PokeStops:
Blue LED lights + Pattern Vibrations = PokeStop in range (Either PokeStop or Gym PokeStop)
Red Lights + Pattern Vibrations = PokeStop Spin Unsuccessful
Rainbow LED lights + Pattern Vibrations = Spin Successful (The number of vibrations is the number of items received from the PokeStop)
How to connect it with Mobile Phones?
Using Bluetooth connection, the Pokémon GO Plus and the Mobile Phone can communicate to notify the user of Pokemon and PokeStop in range. Mind you, the Pokémon GO Plus can't be paired to any other mobile phone once pairing has been done. The Pokémon GO Plus must be reset to its factory settings to be able to pair it to other mobile phones.
Pro's:
Less mobile phone battery consumption because the Pokémon GO Plus still works even if the application is running background during phone lock
Hatching eggs still works while phone is locked with Pokémon GO Plus active
Alerted with Pokemon spawns and PokeStops nearby with minimal supervision of mobile phone
You can still play, hatch and catch Pokemons while driving or riding a vehicle
Con's:
Pokémon GO Plus itself is costly
Catching Pokemons would only user Red Pokeballs which is roughly around 50% chance catching rate and be diminished as the Pokemon level increases
Un-sync of Bluetooth pairing sometimes occur especially when mobile data or internet connection slows down
Conclusion:
The individual performance in each Pokémon GO Plus varies with the specification of the mobile phone being paired as well as the internet connection speed. It is best advised to pair the Pokémon GO Plus with a high-end mobile phone and make sure that your internet connection is stable and fast to fully enjoy the game as well as its features. Although having Pokemon Go Plus as an iade for the game play, it is still advisable to play the game by your own without the help of any tool or third-party applications because the application was designed to bring entertainment. If you guys still want a more detailed discussion and threads regarding Pokémon GO Plus, kindly check their official support side by clicking here.