today pepper art)
Hello kittens, today pepper art)
LOOK. But be careful, do not rub your eyes after pepper well, or another place. loool
When drawing this art, I thought for some reason about @papa-pepper
Bitter pepper.
Material - acrylic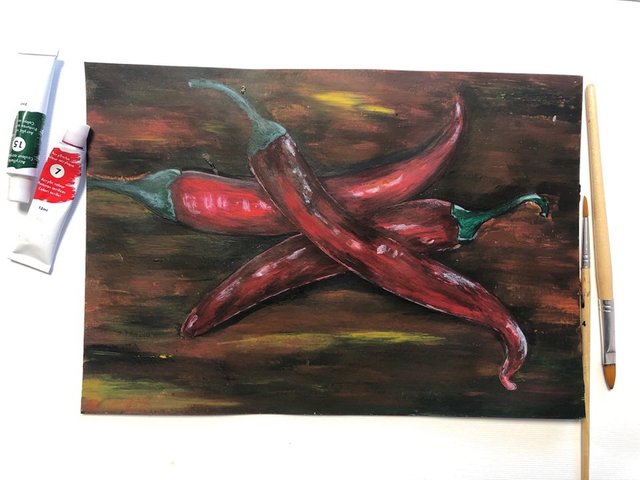 Background. I love to draw the background.
Colors: green, orange, black ,, red, yellow.
So, the first layer, no need to feel sorry for paints, you need to not soak a brush in paints and create a background when I paint the first layer, I use very little water. Don't forget, when your first coat is ready, you need to give what paint to dry. In another case, the paint will be erased. More water can be used for the second layer.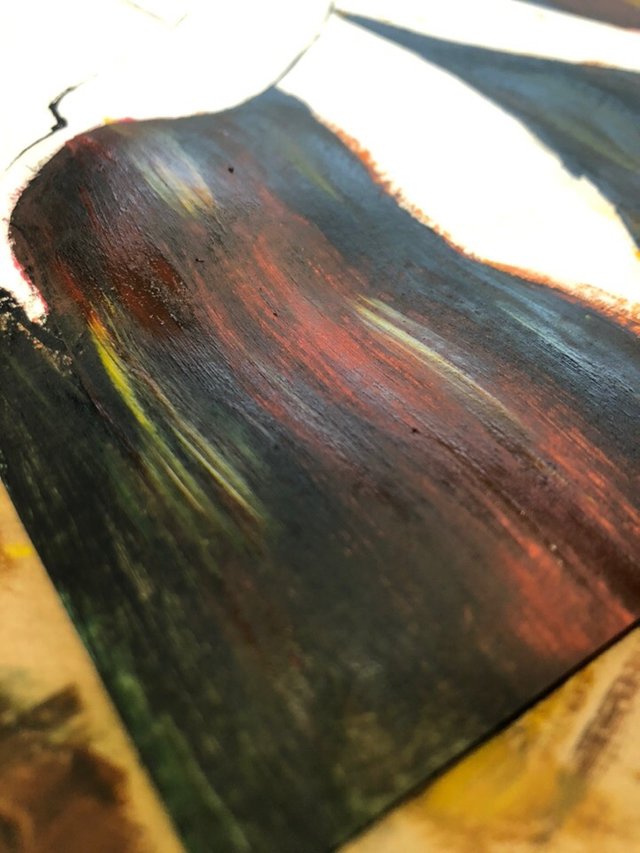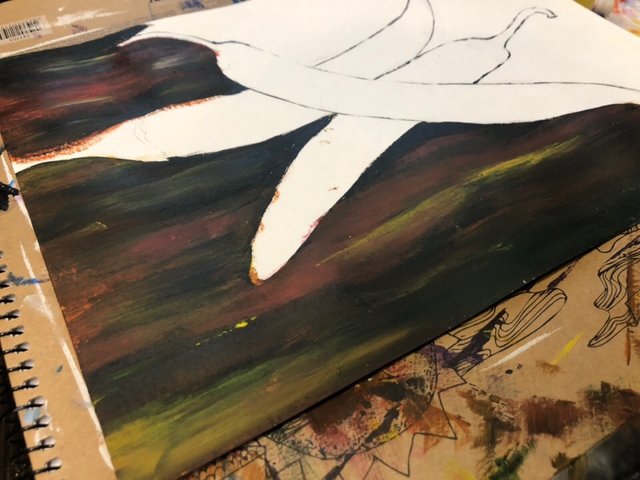 The main figure. Pepper. 
Colors: red, white, dark green. you need to create shadows and highlights, then the object in the figure will be volumetric, like 3D.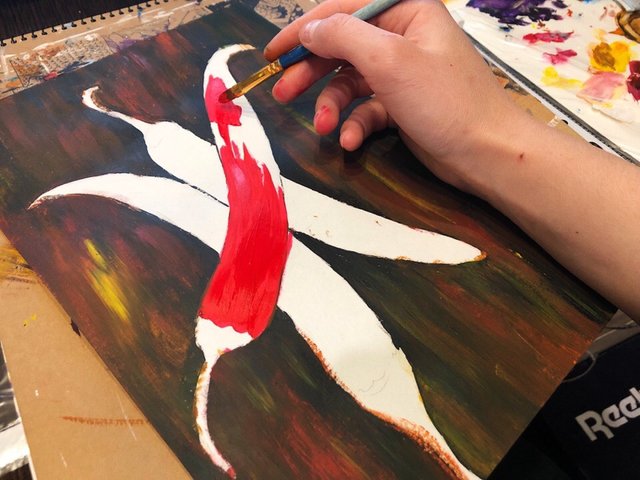 Is done. My acrylic drawing is ready. I take few pictures of the process itself, because I'm just learning to paint acrylic. The paints dry quickly, I try to blend as quickly as possible so that the transition would be smooth. Maybe when I learn to draw faster, I can take more pictures.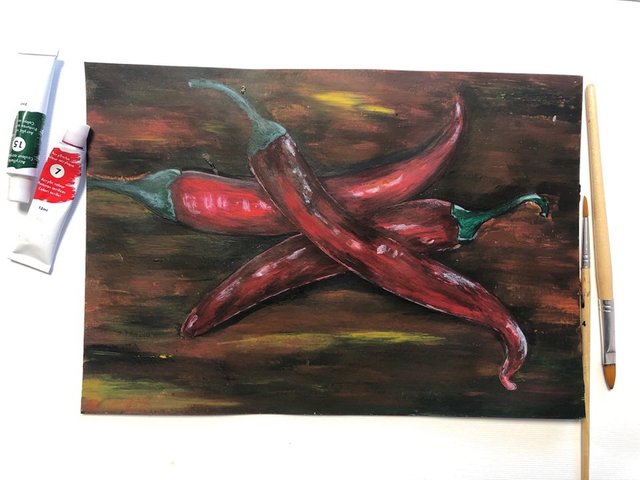 Sweet evening!