Hello kittens! 🐱 I'm glad to meet you again, dear Steemit friends:)
Today I want to send a new hero to Steemit @pharesim 😊
pharesim I want to wish you warmth and comfort in your home! Let love and goodness reign in your hearts. 
It turned out a little unlike, but I still love this portrait)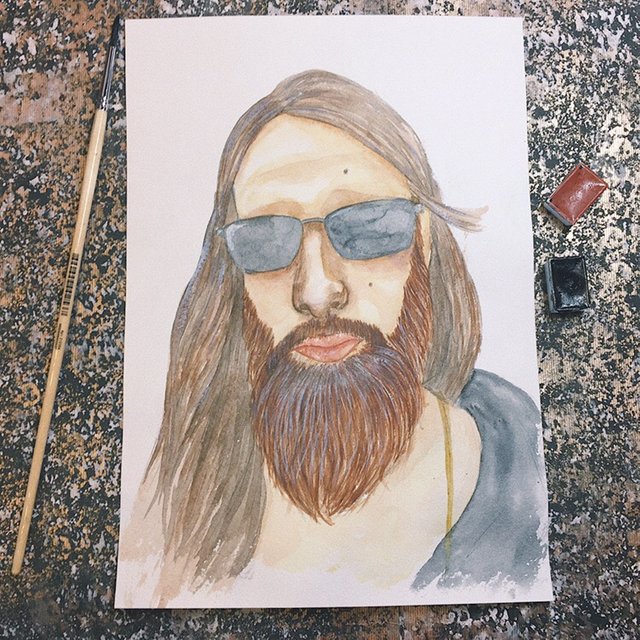 Sketch
I start with the composition, I place where the picture will be. I find the front part, I plan my neck, My hair. Then I draw the right side. Next is the nose. Then the same on the left side. From the nose go down to the lips and chin.
When parts of the face are drawn and I find the very face of the face, I draw hair, strands, neck, and shoulder girdle.
Do our sequences coincide? 😅 I think not! I think everyone draws differently, right? 🙈
In the figure I try to immediately make a shading, to designate a light-shadow and texture. Previously, it was not so 🙈
So I advise you to sit longer with a sketch under the watercolor, it will be more interesting.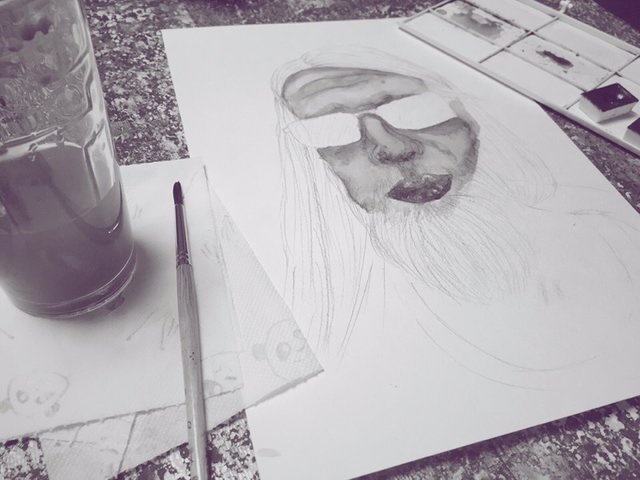 10 mini tips from me 😊:
Never stop
Do not listen to negative opinions in your address
Always look for inspiration
Try
Do not be afraid to try new things
Not quantity, but quality. Do not rush
Focus on one kind of material or object (as it seems to me, unfortunately, you will not be stolen)
If you are tired - rest, do not force yourself
Never compare yourself with others
Do not forget to eat :))
Add one more comment in the comment. you can do a lot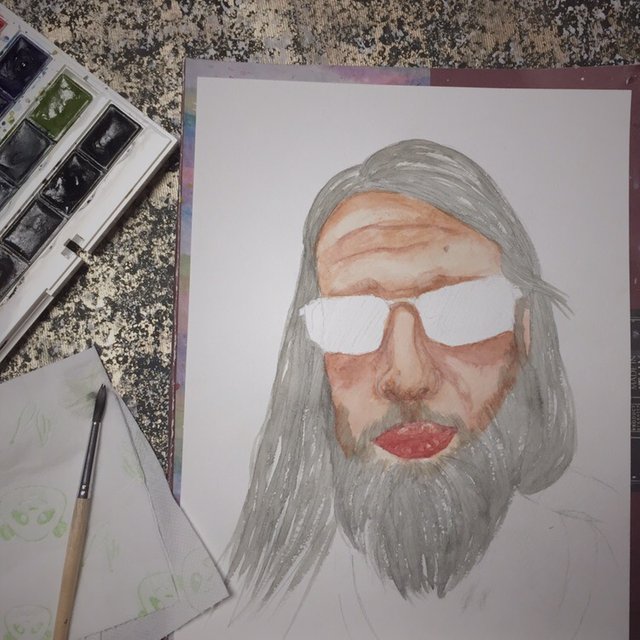 Brushes I use:
There are only 4 of them.
1. A small soft brush, which I use most often. The usual brush, I work with it, I use it for everything.
2. A similar brush that I recently bought in a stationery store is different in that it is sturdy, stable, unlike the previous one. It is convenient for her to "rub" into places where sharp layers have appeared, and you need to shade. Just do not make reels on paper and make holes there. All is gentle and with water. I also draw him small elements, such as the eyes, nose, lips, flowers.
3. This thick brush lay at home, probably from school days. In the beginning of work it is convenient to make the desired area wet.
4. This thin brush for the smallest details - eyelashes, hair, pupil of the eye.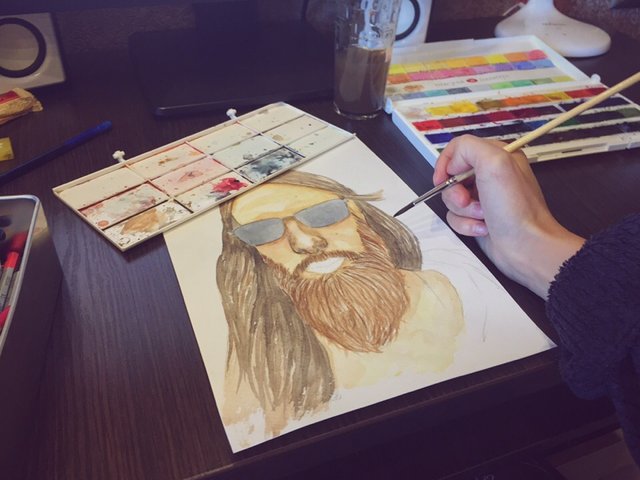 About the label on Steemit. ⠀⠀⠀⠀⠀⠀⠀⠀⠀⠀⠀⠀⠀⠀⠀⠀⠀⠀⠀
Some people in this social network somehow believe that politeness and etiquette are not respected here. For me, this is strange, because I consider it a norm to be polite in real life, communicate with friends, at home, in the store, on the Internet, both in business correspondence and in social networks. Everywhere and always. Like all Steemit users, I get different messages. Some of them are strange, meaningless and naked are far from pleasant.
When you manifest yourself and show it, it will be your attitude towards you. Insincerity, latent aggression and negative message are read between the lines, people are not stupid. And sincerity, positive, gratitude are read even louder!
It is unpleasant for all the moments:
Say instead of the name of the surname, when something you want / demand and will resent when you stop such "demanding" and simply unpleasant messages from anonymous.
Let's be respectful and remember, no one is obliged to answer, advise, share secrets or just give time. ⠀⠀⠀⠀⠀⠀⠀⠀⠀⠀⠀⠀⠀⠀⠀⠀⠀⠀⠀⠀⠀⠀⠀⠀⠀⠀⠀⠀⠀⠀ Share your experience and observations, if you want. All the good mood, and do not take it too seriously 😃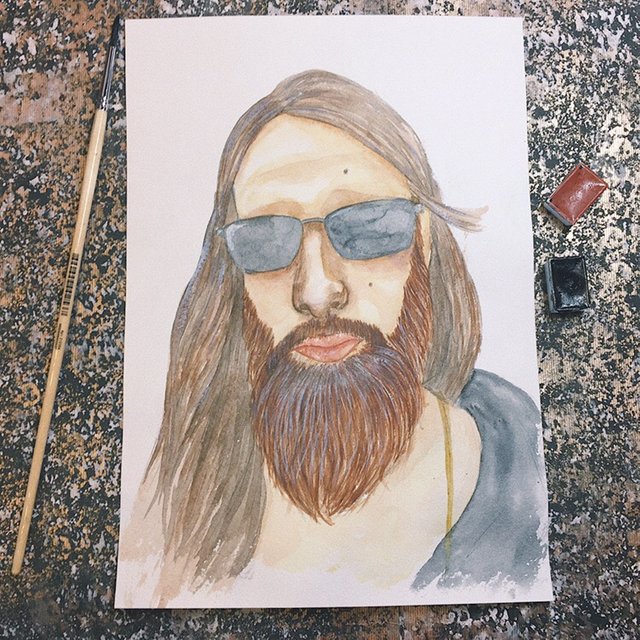 @pharesim I'm sorry if there's something wrong. In any case, I tried to paint you beautifully. I want you to smile! Have a nice day!