Photo Fun Contest: "Framed"
I've been wanting to join @claudiaz photo fun contest that she has been doing for weeks now. Unfortunately, life always gets in the way. LOL Aside from that, I can't find a good photo to enter her themed contest every time. For this week though, I really tried to make sure I can join in. The theme this time is about anything "Framed". So, I thought about it for a while and found my entry.
This was a photo I took when we were Singha Park in Chiang Rai. At the entrance of the park just near the information building, we saw these cool animal statues with sunglasses on. They also are very on trend because one of them is "dabbing" away. LOL I immediately grabbed my camera to take a photo of it because I find it so interesting and funny.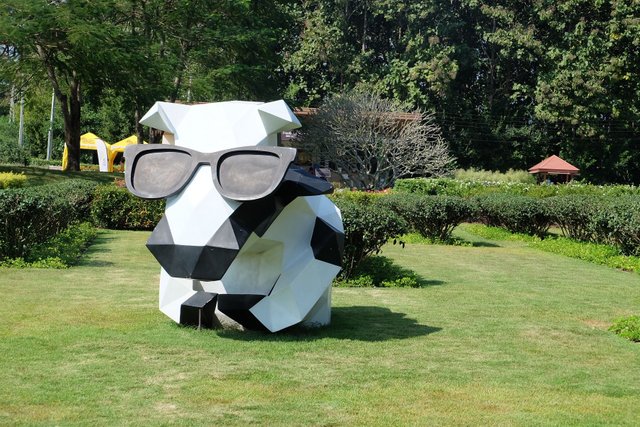 Click on the image to view full screen
My friend, @ruthless, even went in and dabbed along with his new found friend "dabber cow" and he is even wearing a matching "framed" glasses too (Sorry, such a lame name). Also, do you see that little cow just chilling on the roof? 😁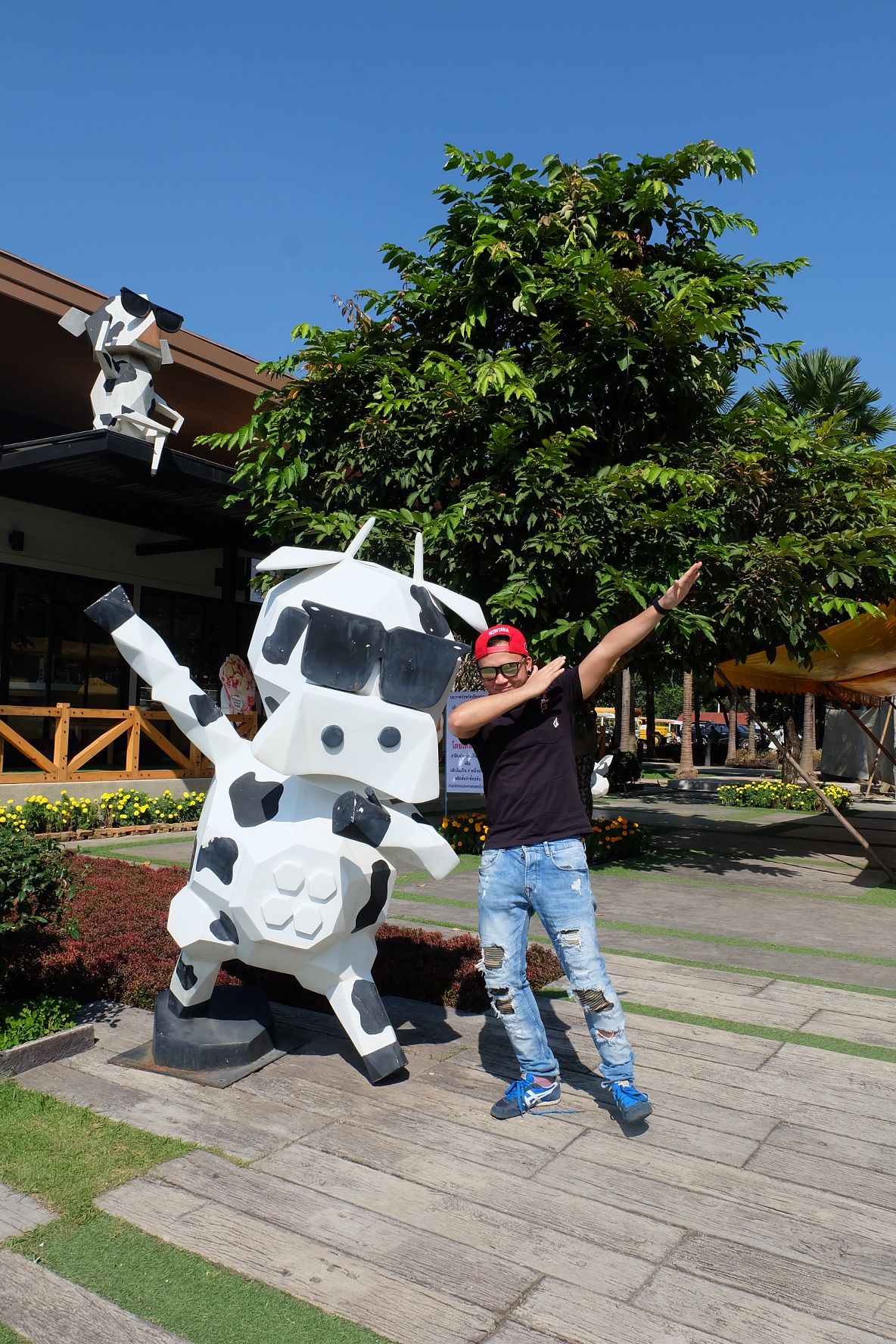 Click on the image to view full screen
You might be wondering what this photo got to do with the theme, right?. Well, it is simple. It's because they are all wearing "Framed" Glasses. 😉Anyway, to quote @claudiaz,
This is your contest so you decide how you would like to interpret this word!
This is how I interpret this and it seems like this contest is open to all types of imagination. I hope you enjoy my post and brought smile on your faces.
See you on the next one,
@wincee