Project Embrace - Afrovisibility 2019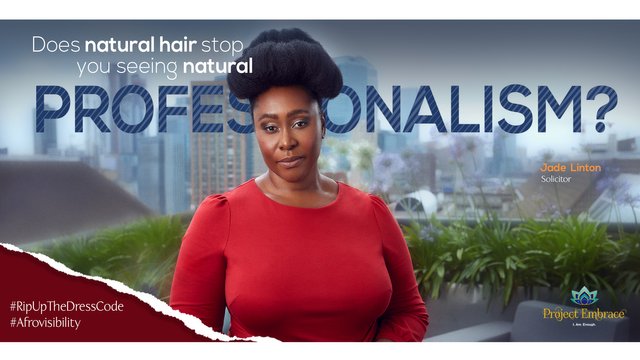 Following the success of last year's campaign, we once again worked with Project Embrace to create a set of billboards and content which challenged the notion that afro hair is not deemed professional in the corporate workplace.
Working with Nat the copywriter we came up with the concept for the posters which show the partly obscured text of the models key attributes. We assembled the creative team for the photoshoot as well as design and artwork the posters.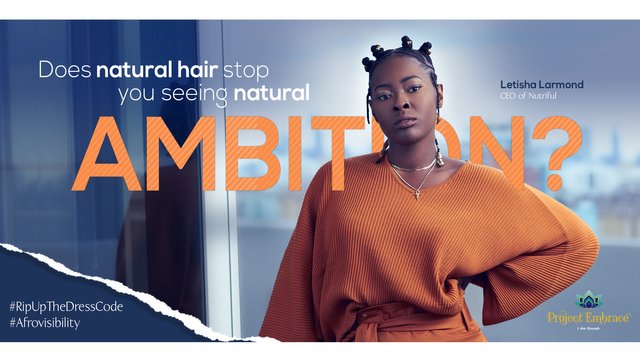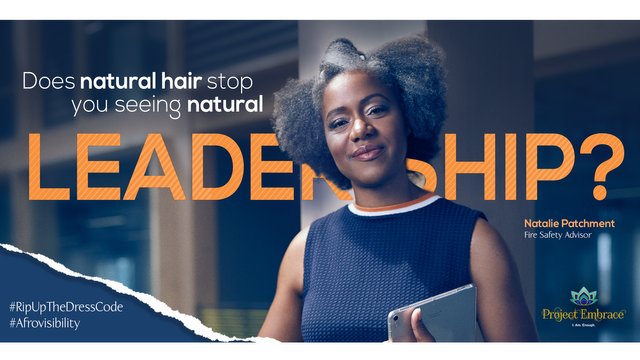 Over 400 people auditioned to part of the campaign hailing from 4 UK locations. The posters are designed to highlight the individual, their hair and their most important skill and trait they use in the workplace. Partly obscured text draw attention to the issue: will these individuals natural hairstyle stop you seeing their skill set?
Ladies and one gentleman where selected on their stories and passion for the campaign.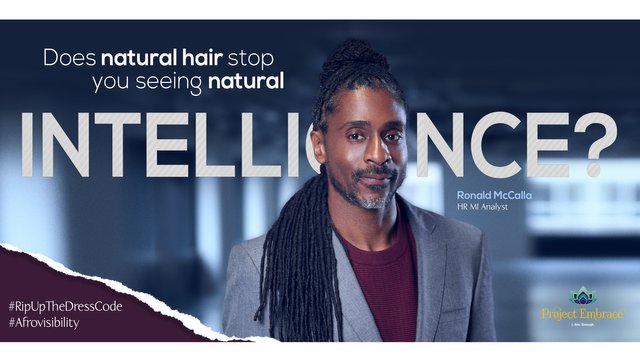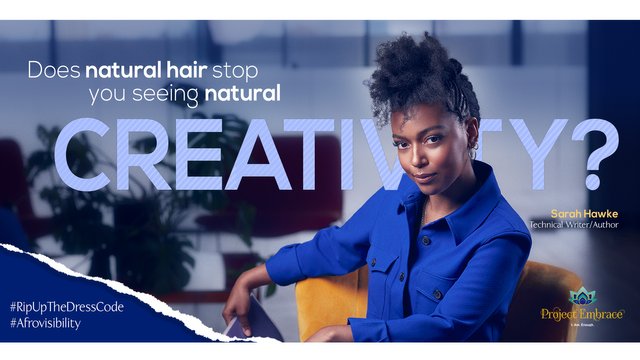 The ads were served by Clear Channel and where shown on 800+ screens across the UK. This is a 900%+ increase in coverage for last year's campaign which was 72 screens across the UK and at Cannes International Festival of Creativity.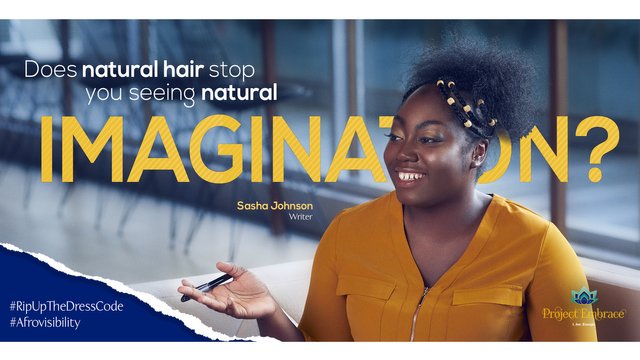 The billboard gained much traction and has been featured on BBC News, ITV News, The Metro Online and BBC Westmidlands Radio. The bts video has been viewed by over 15,000 people on LinkedIn.