Innovators in STEAM photo exhibition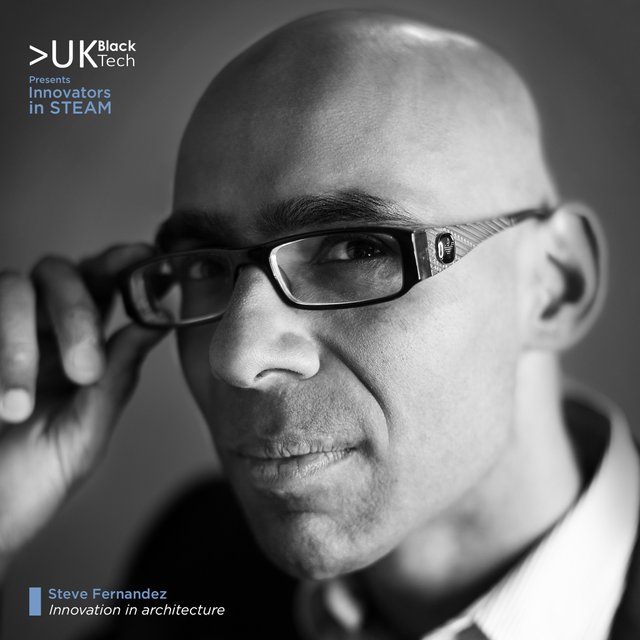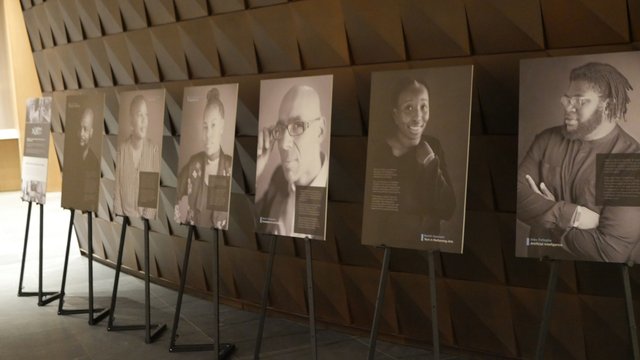 We are always looking to use creativity to showcase talent, change negative narratives and tell stories. Once again we've teamed up with the excellent tech platform UKBlackTech to shoot and showcase their Innovators in STEAM (Sciences, technology, Engineering, Arts and Mathematics) photo series.
The series was commissioned by Goldman Sachs and put on display at their new £million London HQ for their Black History Month celebrations.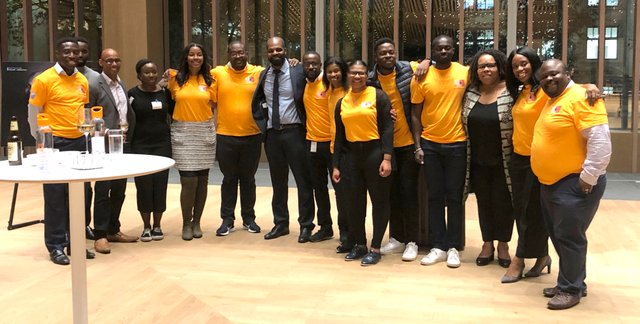 We opted forstriking black and white portraits, in interesting and unconventional poses, really drawing out the personalities of our innovators.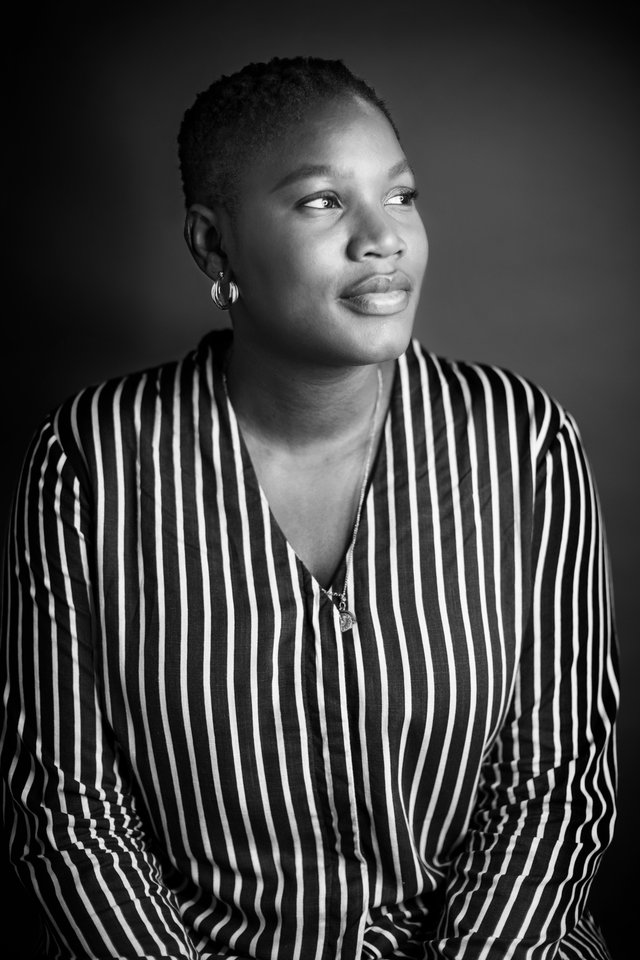 Adiba Maduegbuna
Music Technology
Adiba is an Android Engineer, DJ and entrepreneur constantly innovating within the tech industry. She is the founder of ANIM Sessions, a project dedicated to exploring ideas at the intersection of Music Tech through music production, coding and DJ'ing. The projects main theme for 2019 was exploring the idea of "Creating music through code via Sonic Pi". This was achieved via various tech talks and live coding demos at London based tech events spanning from June to
September 2019.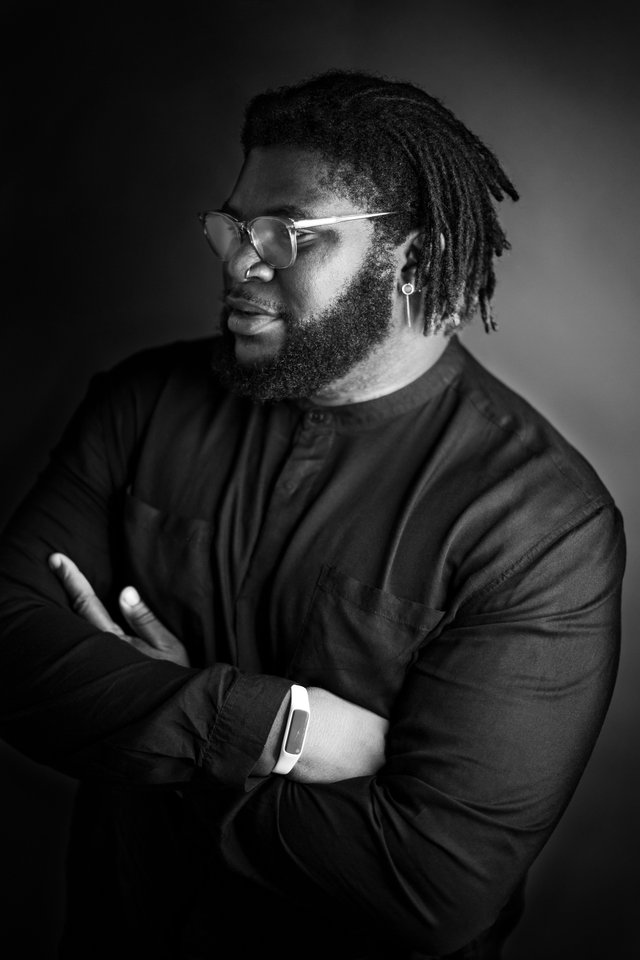 Alex Fefegha
Artificial Intelligence
Alex is the co-founder & Head of Marketing at Comuzi, a design and innovation studio, working at the intersection of emerging technology and humans. Alex has been recognised internationally in recent times for his work investigating the ethical implications of AI, algorithmic bias in regards to race and gender and exploring the future technological
interfaces that we as humans will interact with.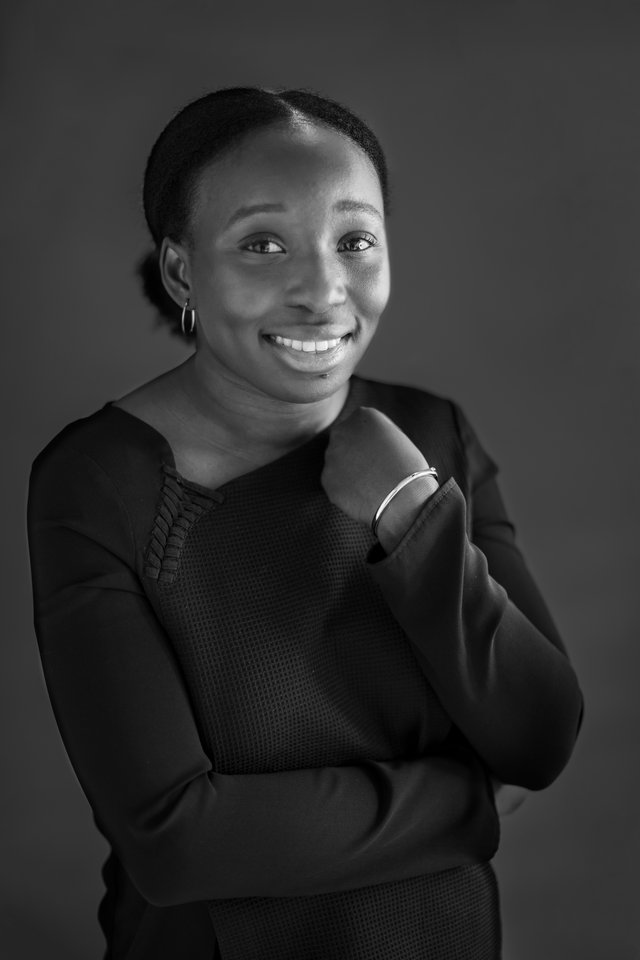 Bunmi Aworanti
Tech in Performing Arts
Bunmi Aworanti is a software developer with interests in disciplines as varied as theatre, engineering, and design. She is the founder of Cocoabean Projects, which is a new theatre company looking to bridge the gap between technology and the arts while telling African inspired stories. Technology is used to make the audience a part of the story; the Cocoabean team designed a multi-player game which was used by the audience to collaboratively determine the outcome of the play.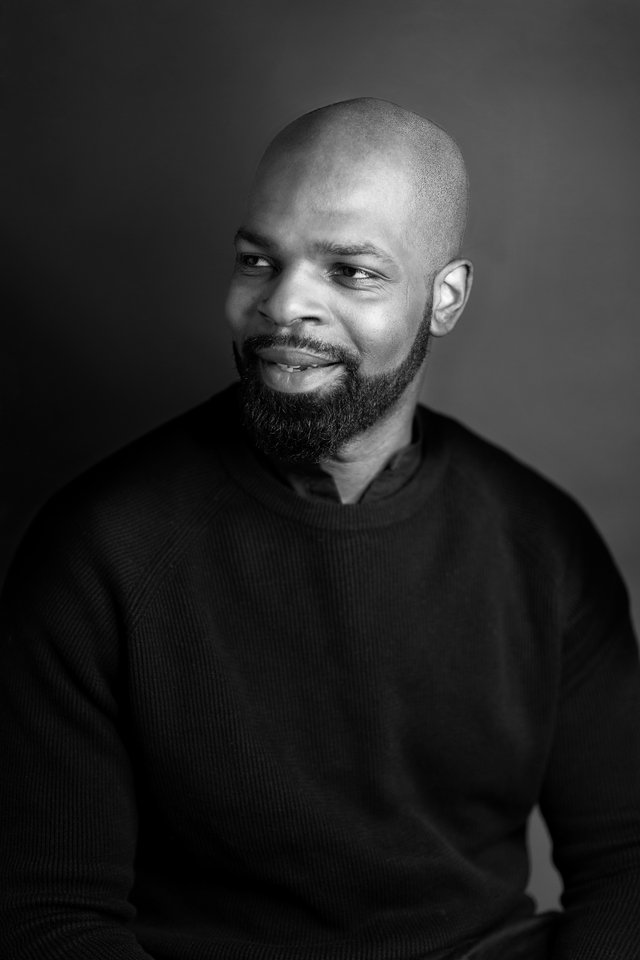 Mark Martin MBE
Founder - UKBlackTech
Mark Martin is one of the leading teachers in the country, he is an outstanding practitioner in and out of the classroom.
He has taught Information Technology over 10 years in a range of schools in the UK and has helped thousands of teachers to become better practitioners in the classroom. Mark is an expert teacher for Microsoft, Google, Apple, Adobe and local EdTech companies. He was also awarded in June 2019 an MBE for services to education, to technology and to diversity in UK technology.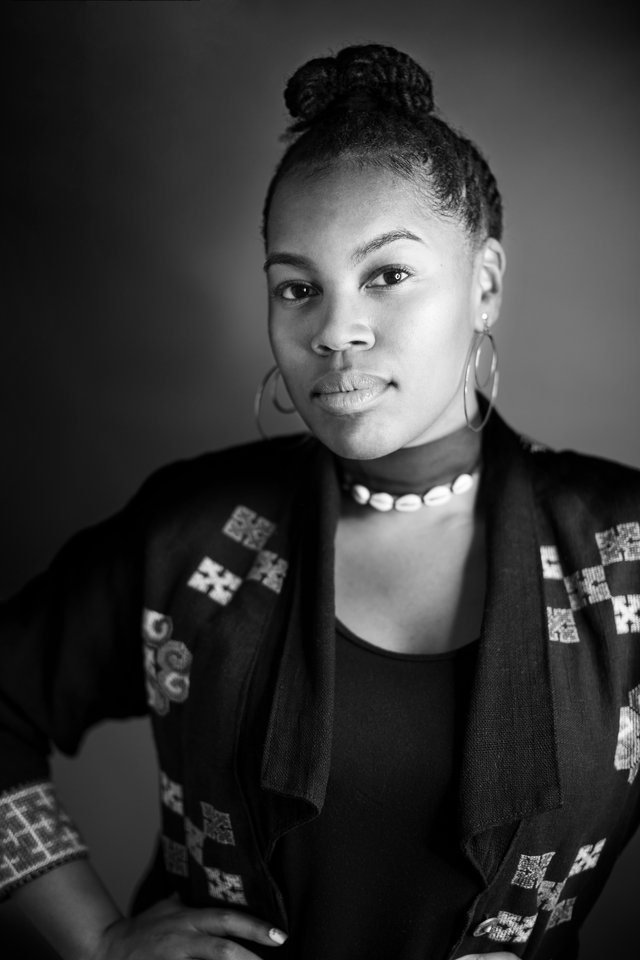 Takita Bartlett-Lashley
Wearable Tech
Takita is founder of STEM in Style, a social enterprise engaging young people in STEM through fashion and design.
STEM in Style deliver wearable tech maker workshops and provide interactive exhibitions at the intersection of maths, fashion and STEM education. Since being founded in 2018, STEM in Style has worked with over 7000 young people ranging from ages 5 – 21 years of age.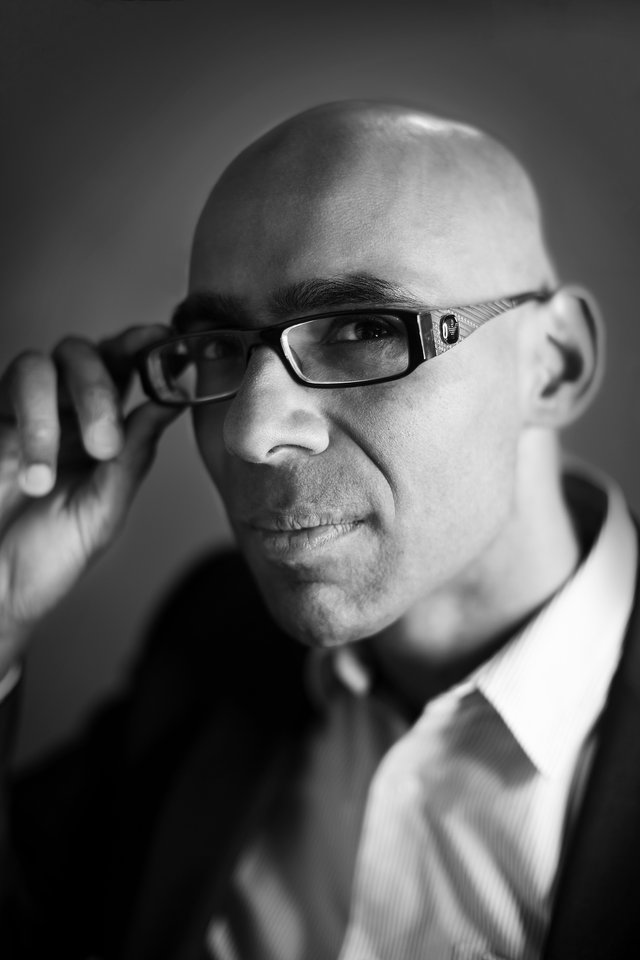 Steve Fernandez
Innovation in architecture
Steve Fernandez is an Associate Director at Arup with over 20 years' experience and currently leads the structural team in Nottingham and Birmingham. He is a Chartered Engineer, a Fellow of the Institution of Structural Engineers, a Member of the Institution of Civil Engineers and a Conservation Accredited Engineer. Steve is an experienced engineer and designer and has successfully led multi-disciplinary design teams to deliver a range of projects locally, nationally and internationally. Steve is the designer of the Kings Cross St Pancras Station Western concourse.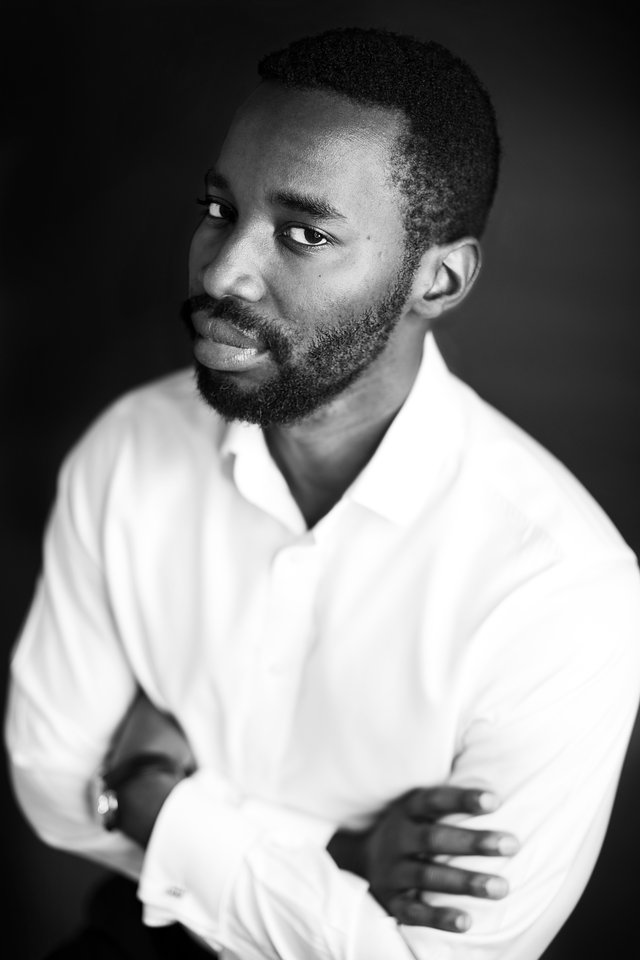 Tomide Adesanmi
Electronic circuit design
Tomide is the Co-founder and CEO of Circuit Mind. He is an award-winning electronic systems engineer who previously built high integrity augmented reality display systems for jet fighter pilots at BAE Systems. Circuit Mind is on a mission to
accelerate the creation of hardware inventions - autonomous vehicles, robots, augmented reality. Their core software will allow generalist engineers to specify the requirement of a circuit board and output a complete circuit design ready for manufacture reducing design time and cost by 90%.
These innovators were shot at Renaissance studios with the photographer Coco Shaw who has shot for the likes of influencers such as Patrica Bright, Vee Chanda and Stormzy and brands such as Google, Puma and the Barbican to name a few.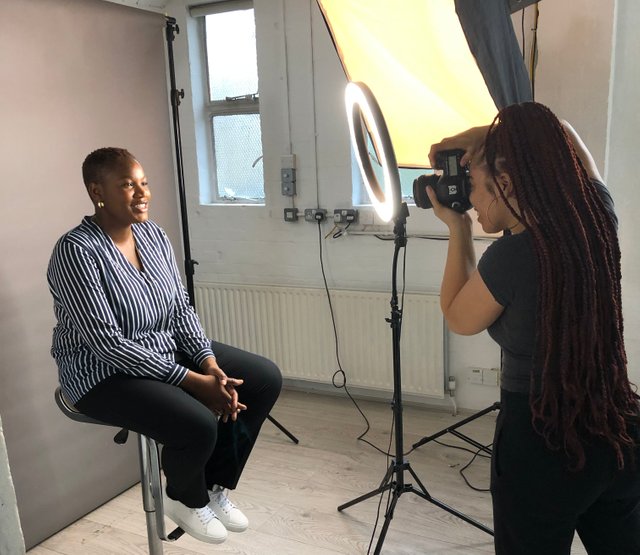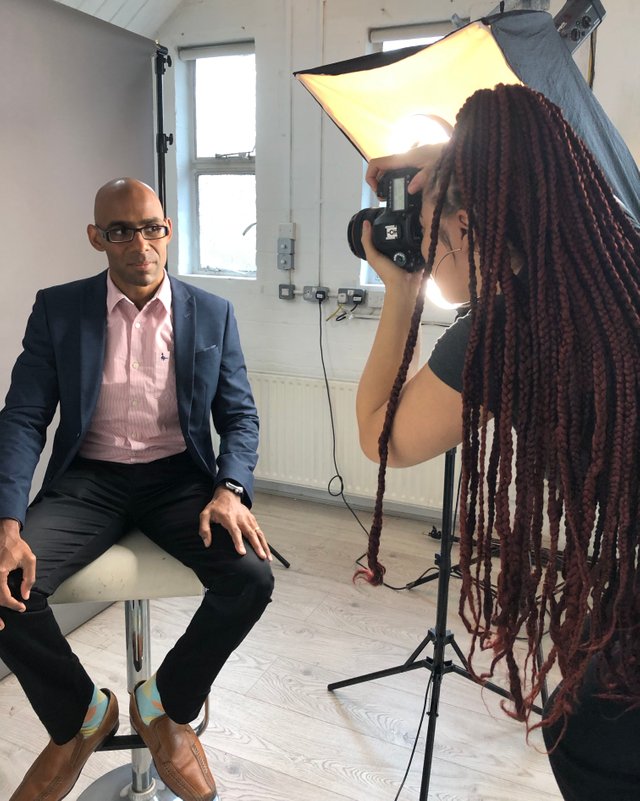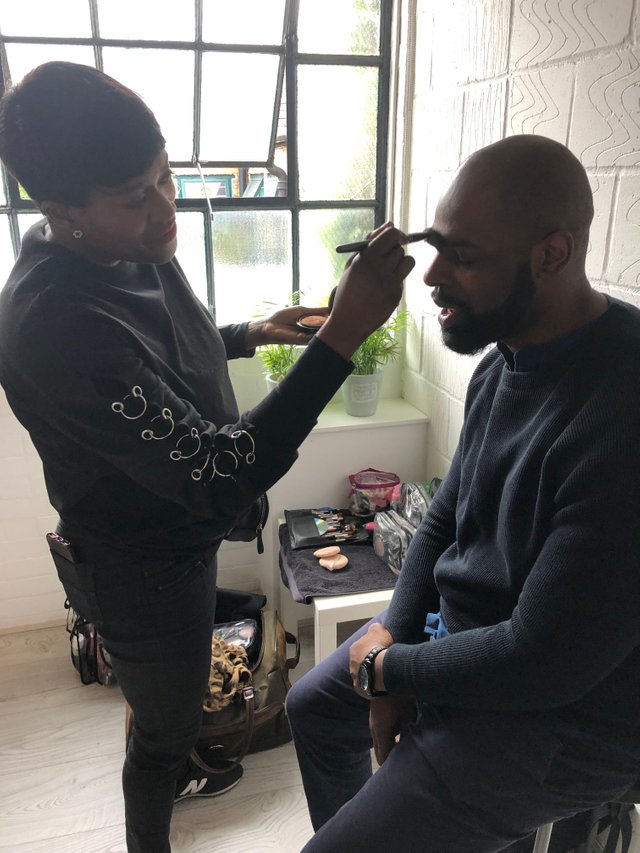 The photos were on display at the Goldman Sachs HQ for the month of October.
UKBlackTech is on a mission to make the UK the most ethnically diverse tech ecosystem in the world.
Creative team:
Concept: https://ukblacktech.com/
Photography: https://www.cocoshaw.co.uk/
Art Direction: https://www.vinecreatives.com
Makeup: https://www.instagram.com/loribeemua/?hl=en
Follow us on Twitter: https://twitter.com/VINE_Creatives
See more of our creative and curated images on Instagram: https://www.instagram.com/vinecreatives/