As a follow up of my Owl post hereby some shots of a Eagle. Eagles demand respect, just by looking at them don't you think ? It are awesome birds with a beak I don't want to find anywhere near me.... The photo's where taken at a bird of prey workshop I have had, therefore you see the straps around the legs of the birds.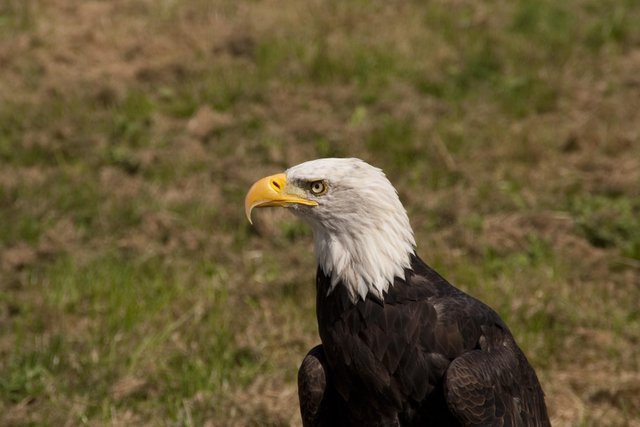 Original format
stately sitting and watching what's happening arround him (or her, I don't know). Only the look , it reminds me of a old teacher I used to had :)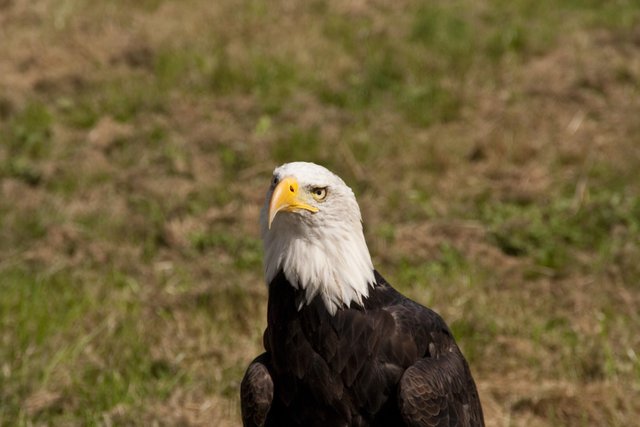 Original format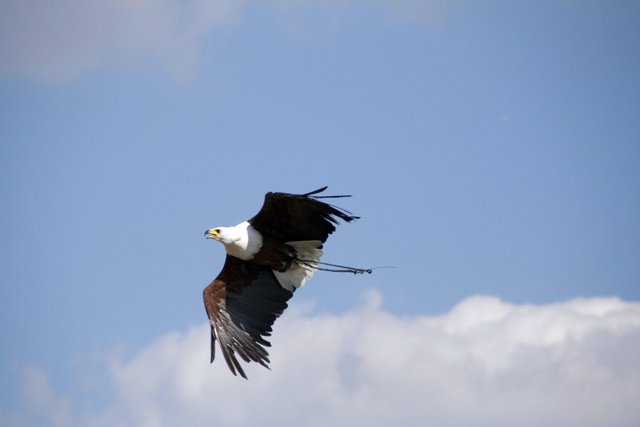 Original format
In flight they are even more impressive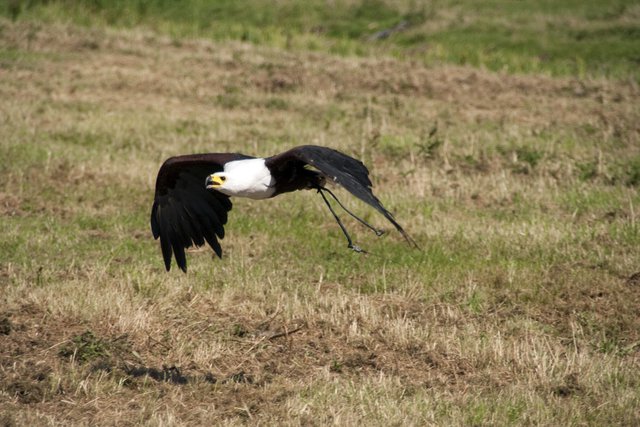 Original format
The reason why it floats above the ground so narrow is because it's preparing to land on the arm of the owner. If you didn't knew that it's just like if he is going to attack don't you think :)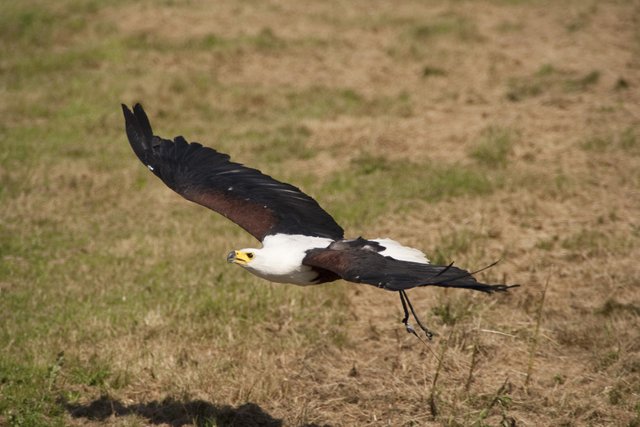 Original format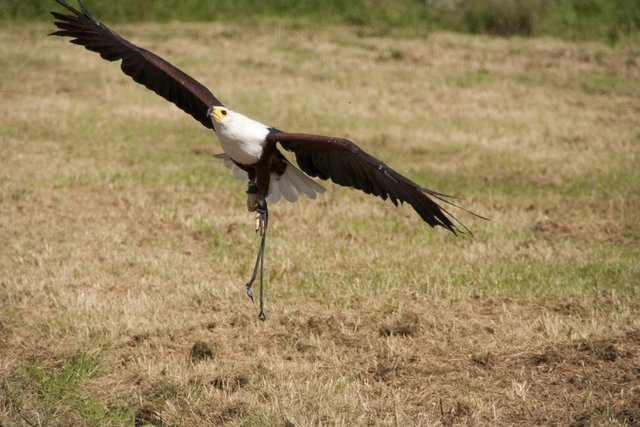 Original format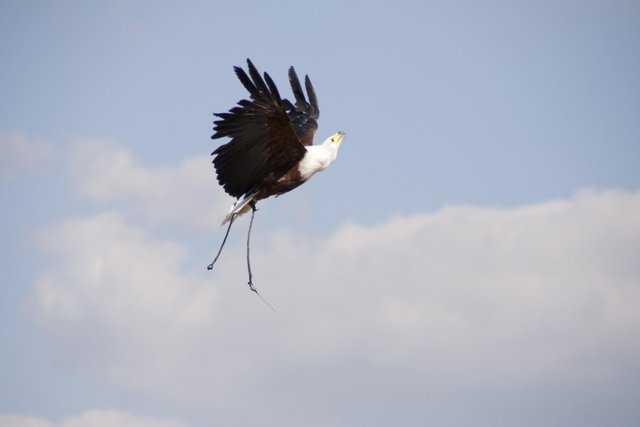 Original format
At some point the owner threw a little chick up in the air for the eagle to catch. Although the picture have could been a bit more sharp I did catch the 'attack'. Look at the eagle watching his prey while he prepares to catch it.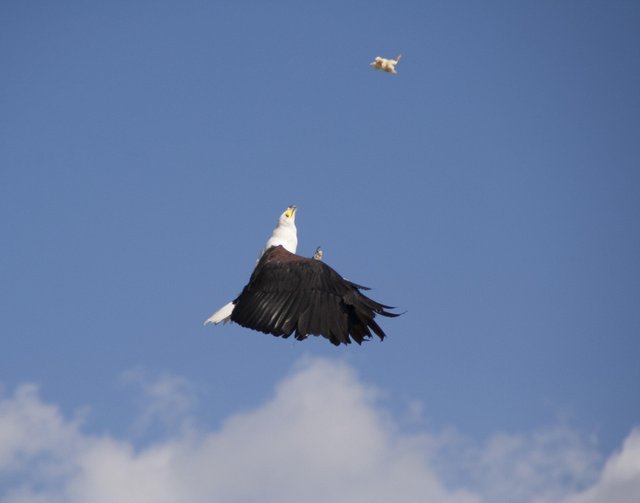 Original format
Look at the focus of the eagle while turning so he can grab the chick whith his claws.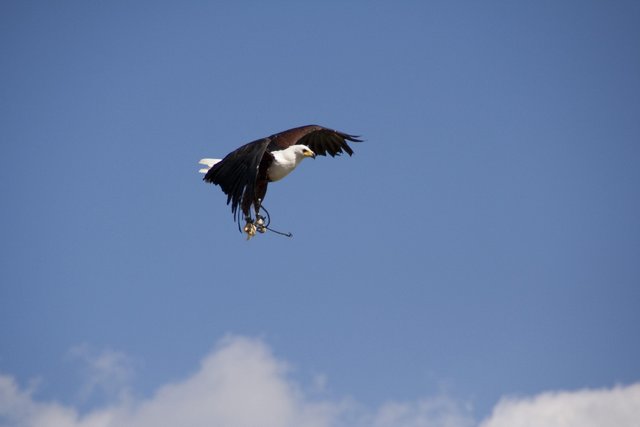 Original format
When he catched it he is leveling again to fly to a place to eat his prey.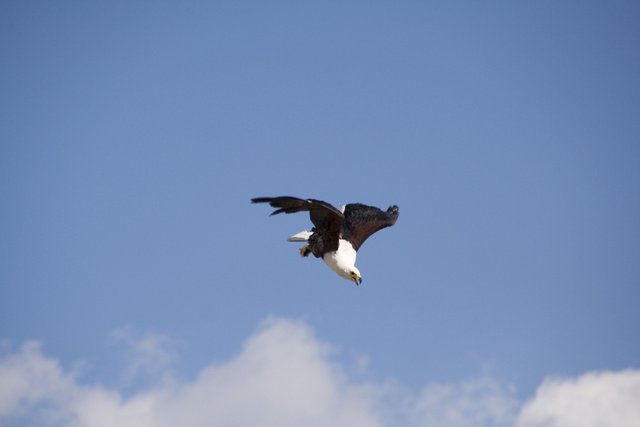 Original format
Eagles can dive and accelerate that way to massive speeds to surprise their prey's on the ground. With their birds-eye they can aknowledge a little mouse or chick on the ground from a very high distance.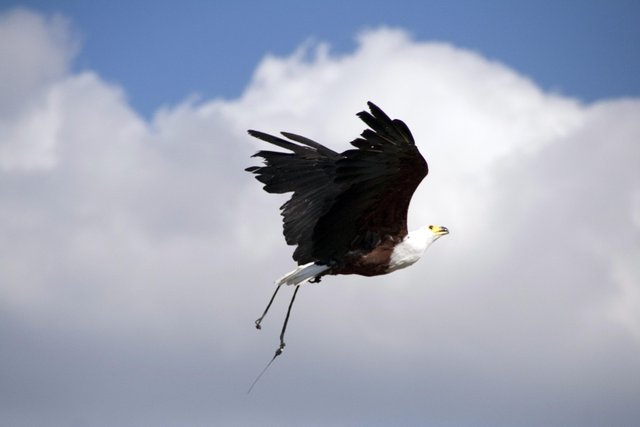 Original format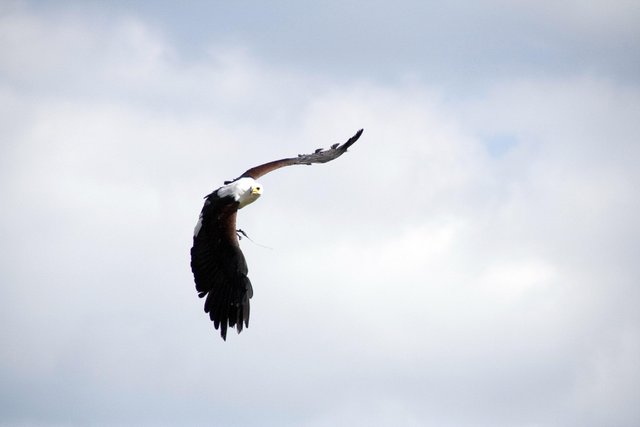 Original format
Well that were my photo's of the Eagle, I hope you liked them as much as I like taking them.. It's a great experience to attend such a workshop. Besides the great animals for me to see, you won't get a lot of changes to photograph these animals in the wild (at least not in Holland).
Have a great day,
Peter
Gear:
Canon EOS 350D
Tamron 18-200mm
Edit:
Photoshop CS6


Unless stated otherwise all photos used in my posts are taken and owned by myself
---
I am with QURATOR, are You?

---
I am using Esteem

---

I fully support @s3rg3 and @exyle, who are witness with their developer group @blockbrothers for the Steem blockchain. If you want to support them, they would appreciate your vote here.


They are the creators of Steemify, THE notification app for your Steemit account for IOS.
---