A large form from the photo archive
I showed small cards, most likely a test print or not very good photos. Now, the hands have reached those photos that were printed in large format - this means that the author appreciated what happened on these frames. Let's see did we like it?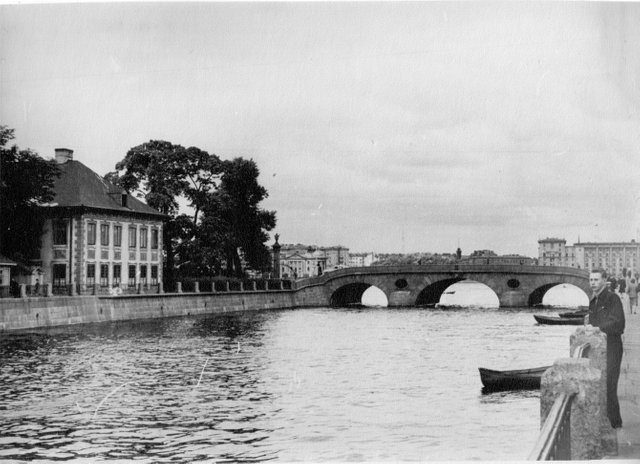 We are all waiting for the summer, so here are some sunny and green shots. So what if they are black and white, it's still clear that summer is sunny and green.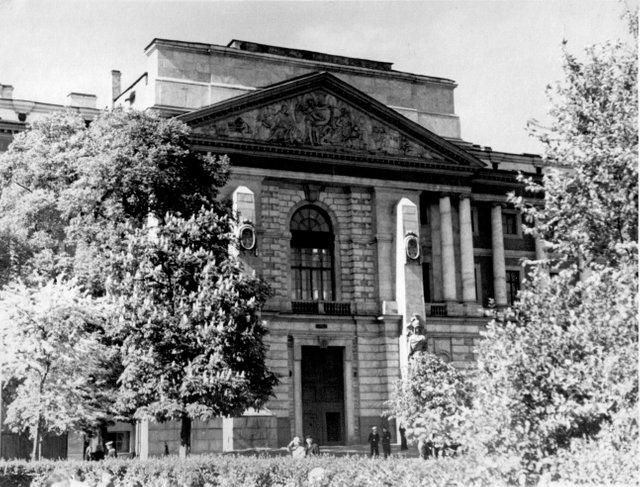 I do not know what kind of building, so familiar, not remember, but look what the weather! How chestnuts are blooming ...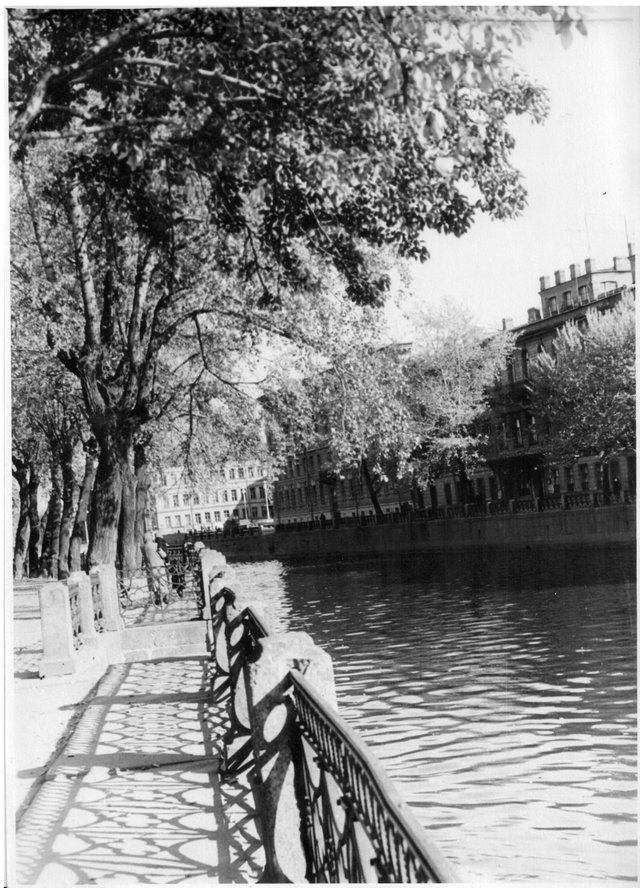 And here you would not want to be? On the bank of the canal under the trees ... a hot sun and a cool breeze.
Here is one of my favorite places in the city, which is now changing very much and I have not been inside for a long time, where it became crowded.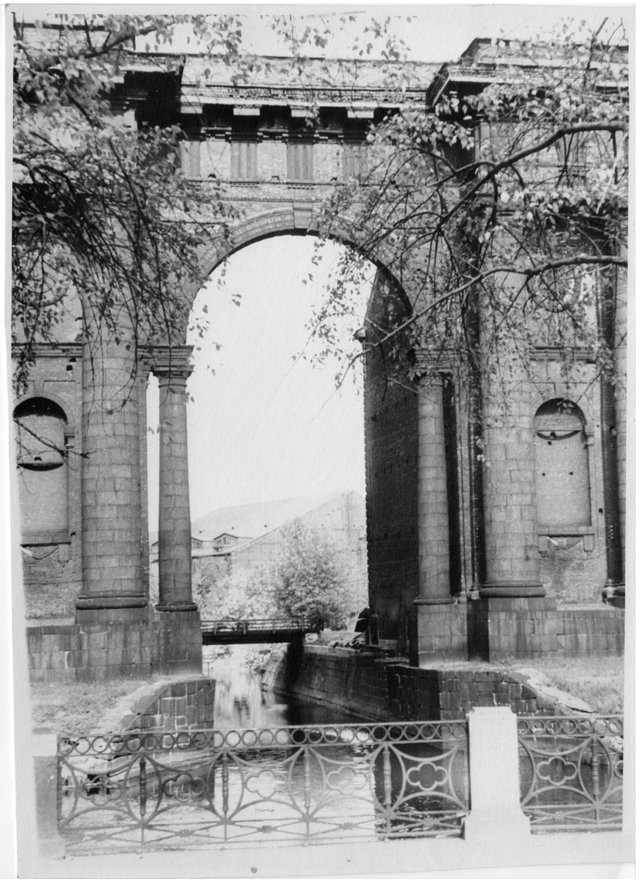 Everything I like: water, trees, red-brick, darkened by time, home. Isn't it a beauty?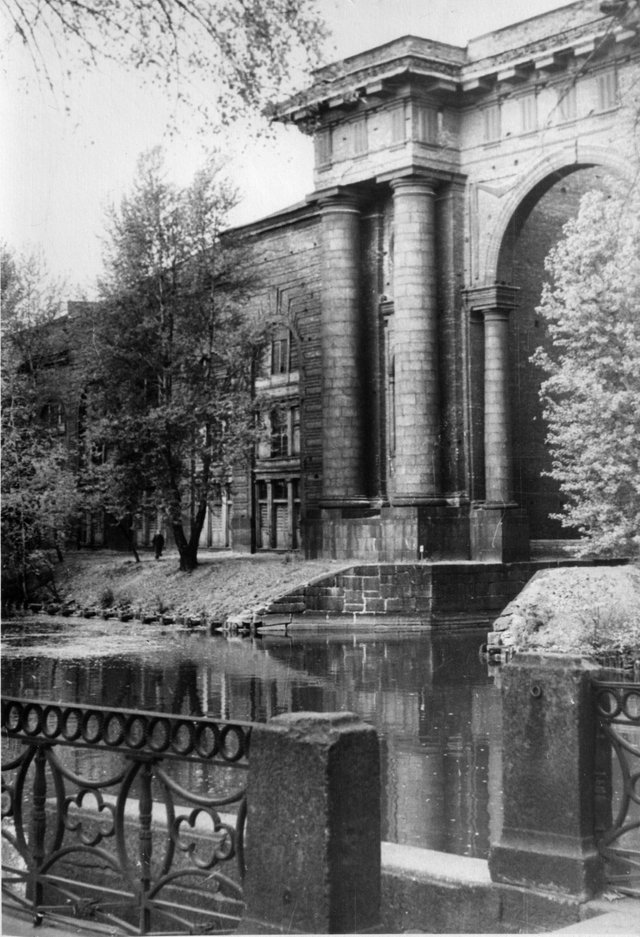 Peace and quiet, summer grace.
In my opinion, great shots, even processing is practically not required.