Introduction
An ongoing scientific study to detect ancient ports and settlements on the western and southern coasts of Aceh is on the banks of the Indian ocean. The western and southern coastal regions of Aceh are a place that is always visited by European nations, an area that is preoccupied with the spice trade of plantation products during the period of Aceh Darussalam kingdom in the middle ages.
The 4-member team is @keuudeip as the lead researcher, @vannour as a photographer, and two research assistants @safar01 and @abelpasai. The present study is a preliminary survey to detect the potential to determine the point in subsequent research.
Narratives and scientific studies are done by @keuudeip, while I only upload photos to the public, especially on Facebook Group MAPESA ( @mapesa ) "MASYARAKAT PEDULI SEJARAH ACEH (Aceh Historical Concern Society)". All photographs in the course of scientific research sponsored by @mapesa are free license for the benefit of science.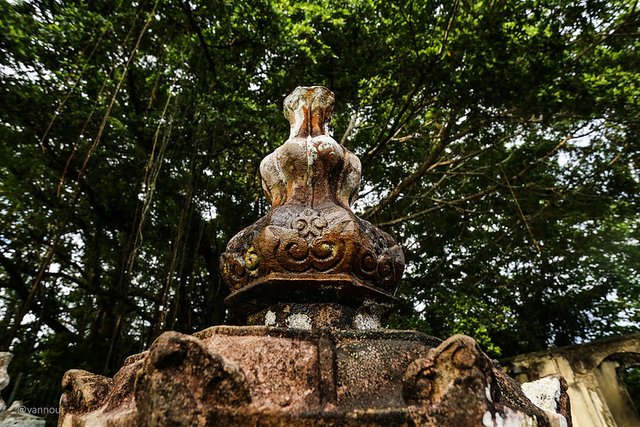 Ancient Cemetery Complex in Trumon
An ancient cemetery complex located in Keude Trumon village, South Aceh, fenced by concrete structures. To get into that ancient cemetery complex, we have to climb 4 steps which on the right side look like an old well that has been clogged. On the right side of the entrance there is a building of different concrete structures, inside there are two tombs. Beyond the cemetery area, a large tree grows, seems to be hundreds of years old.
We can't confirm the age for all the tombs there, but can be estimated in the 18th-19th century range. Art, shapes, ornament, and calligraphy, typical typology of the Aceh Darussalam kingdom era. The entire gravestone uses sandstone material.
To my knowledge, there has been no scientific study by any party about the Arabic inscription texts on this cemetery, as well as its ornaments. Of all the graves, we only give special concentration for 3 graves, 2 which have Arabic inscription and 1 grave which has beautiful ornament.
Here are some photos:
Funeral Complex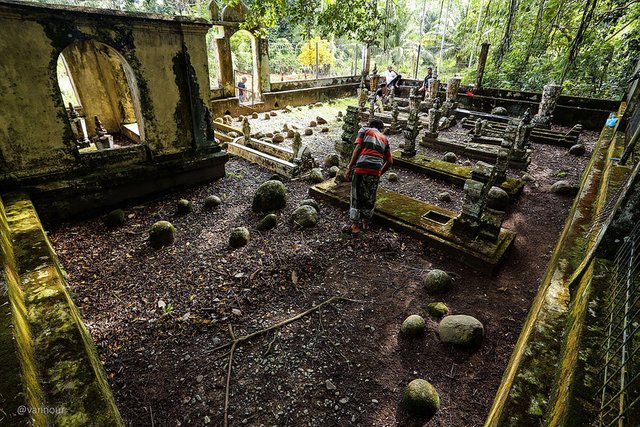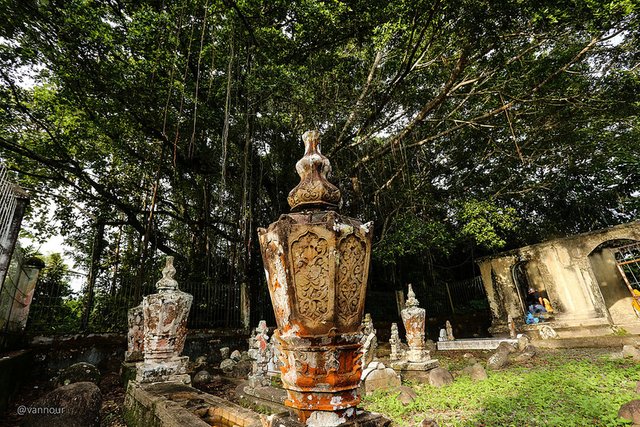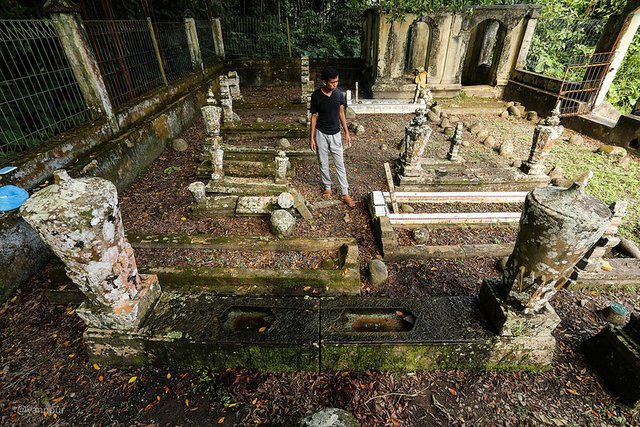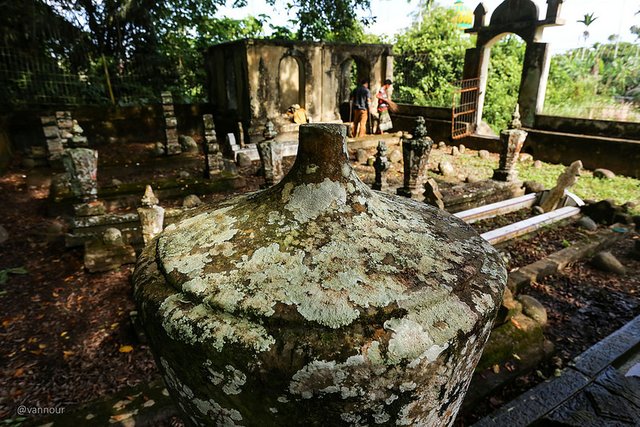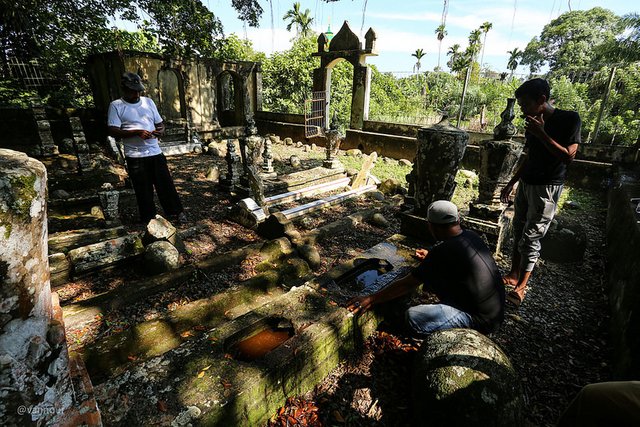 The gravestone contains ornaments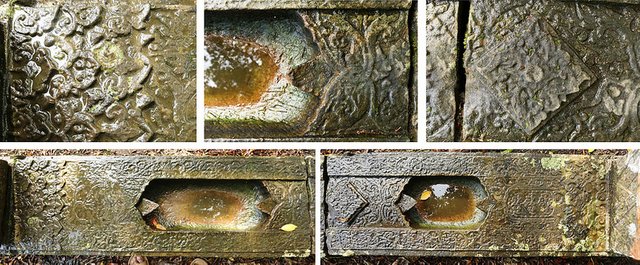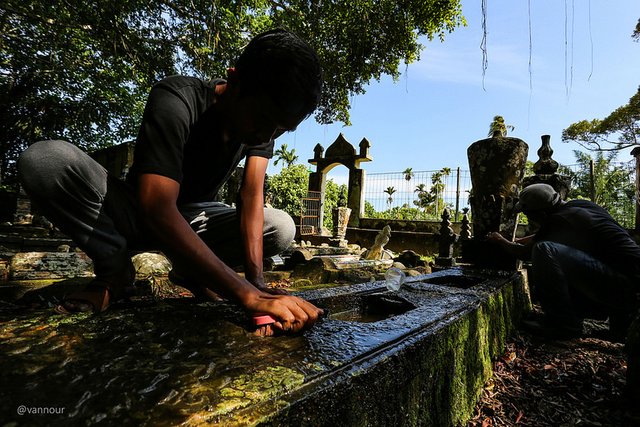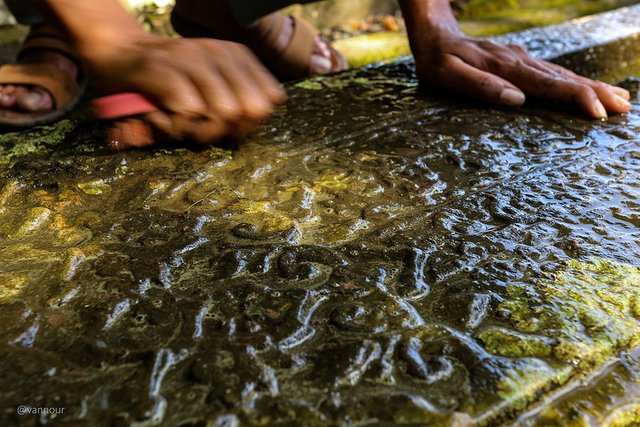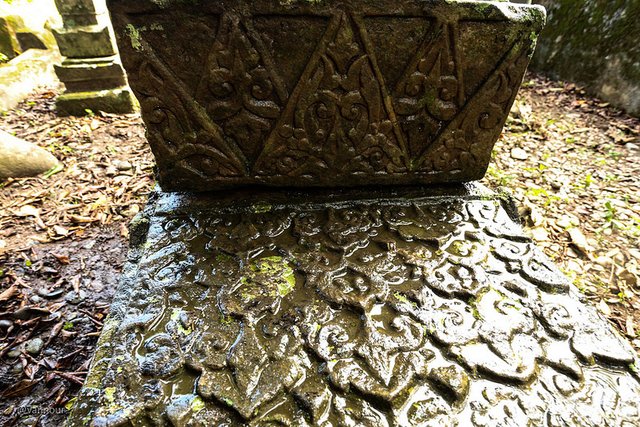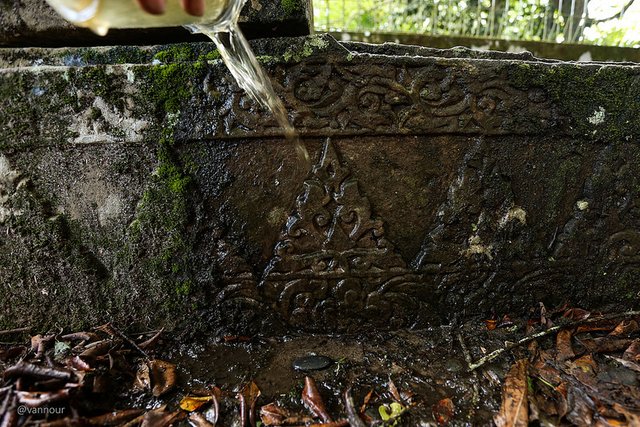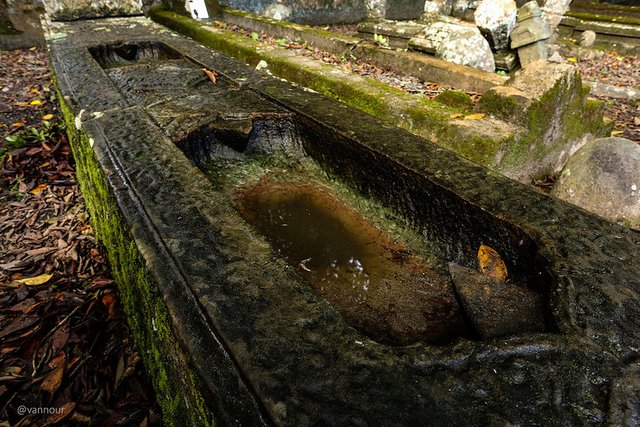 The gravestone containing Arabic inscription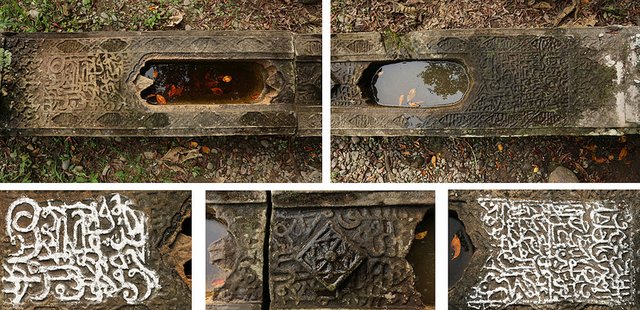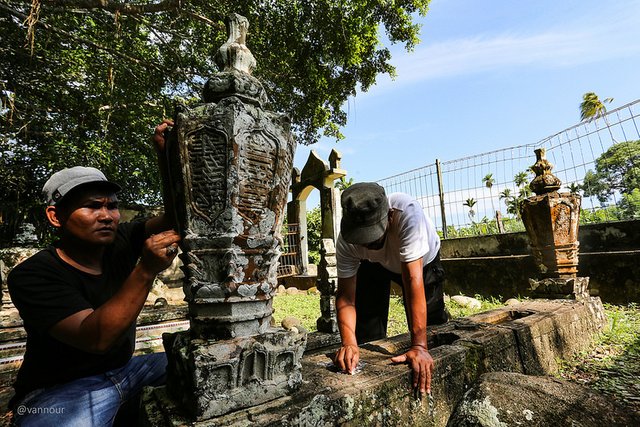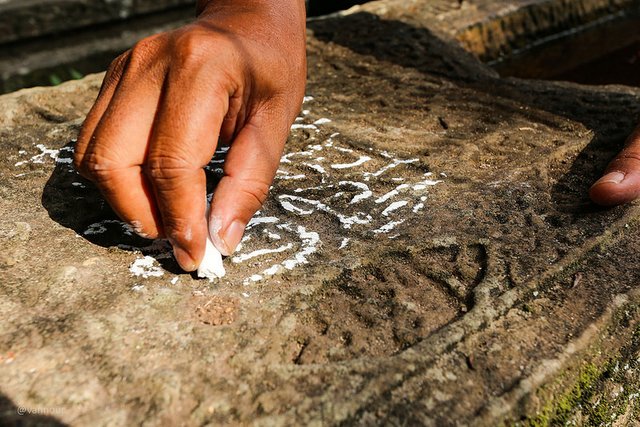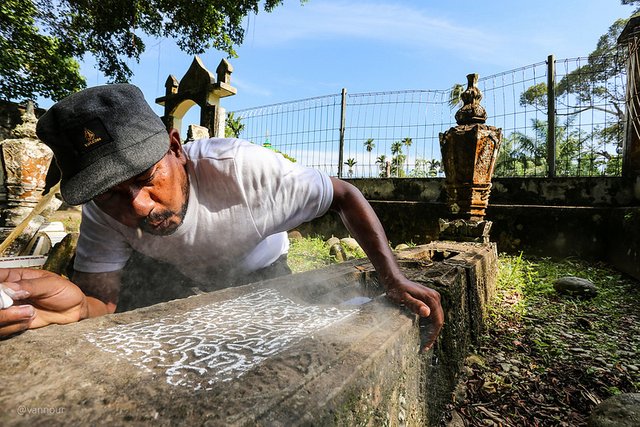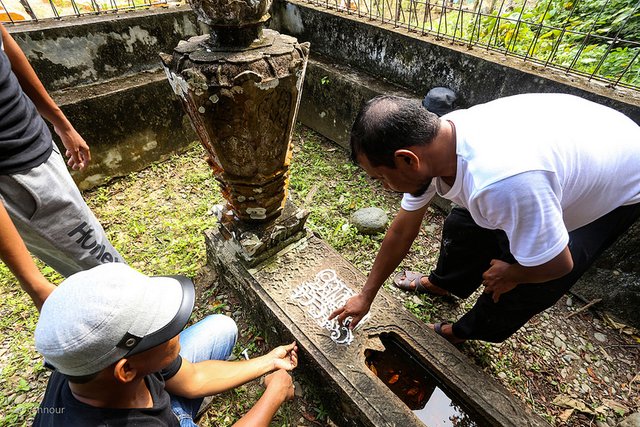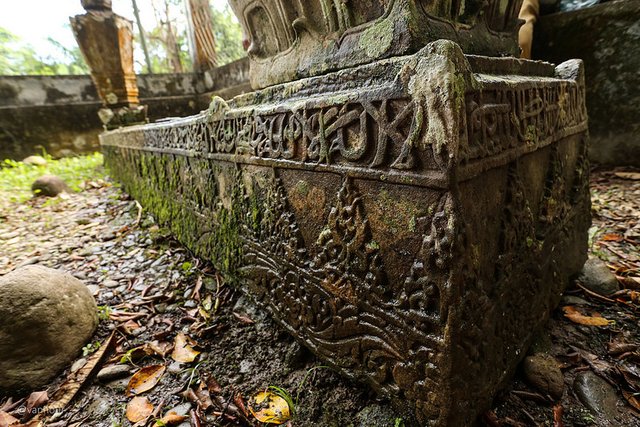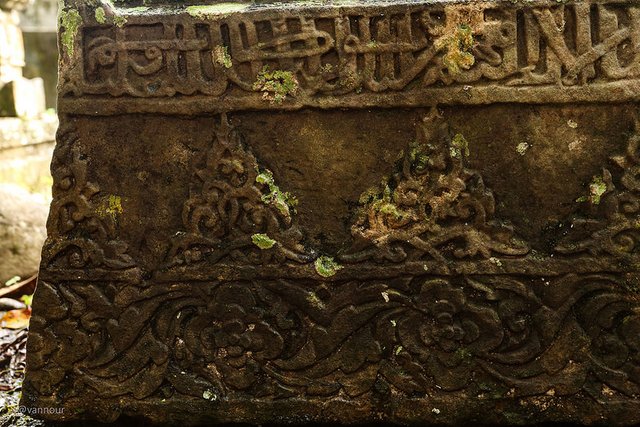 The gravestone containing Arabic inscriptions in a special building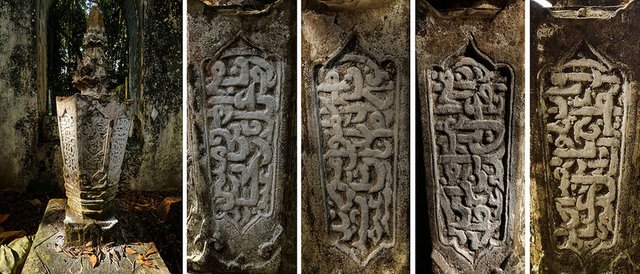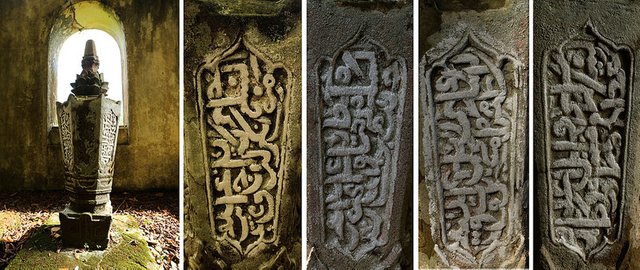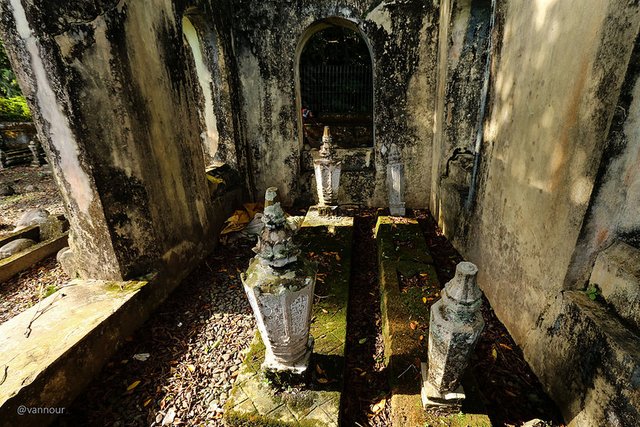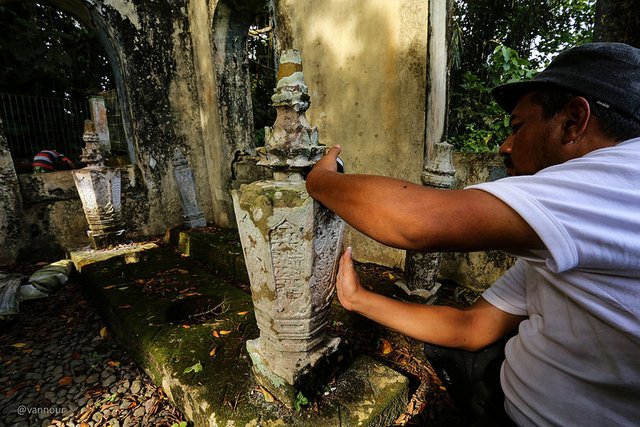 An ancient well that has been clogged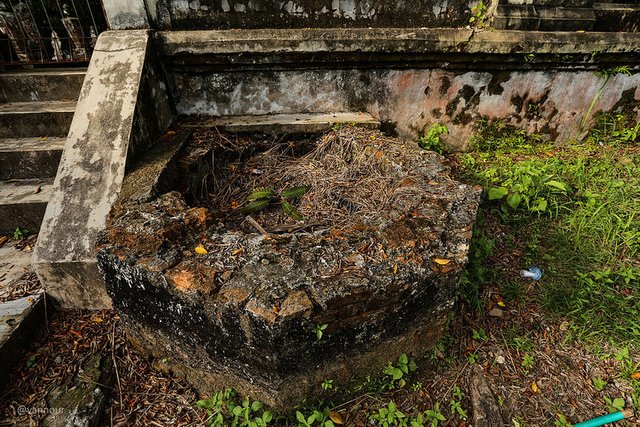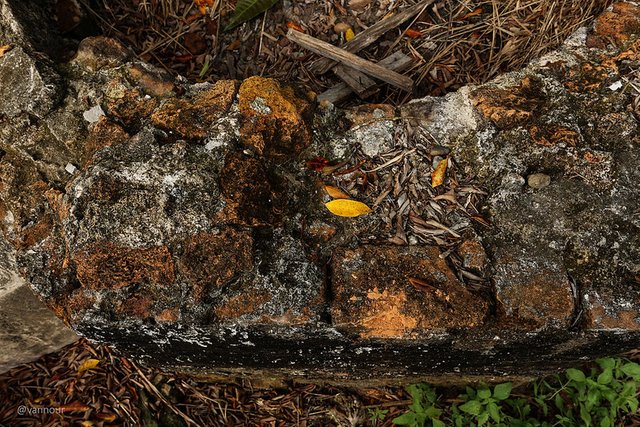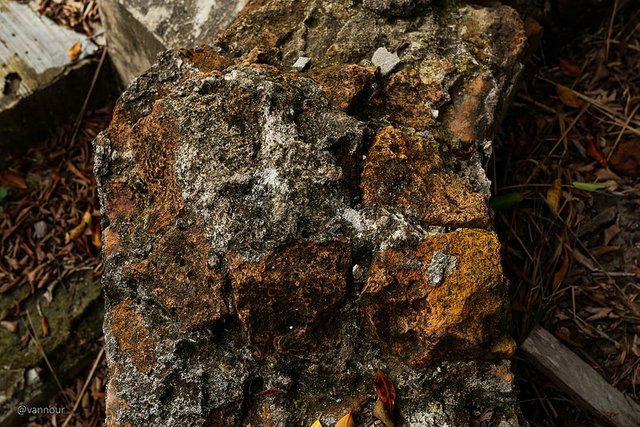 Let's go home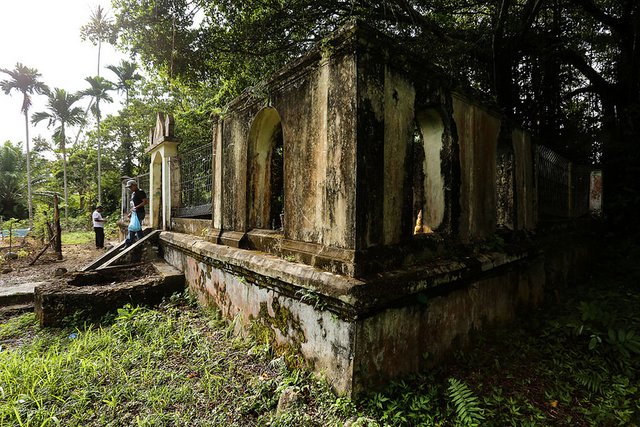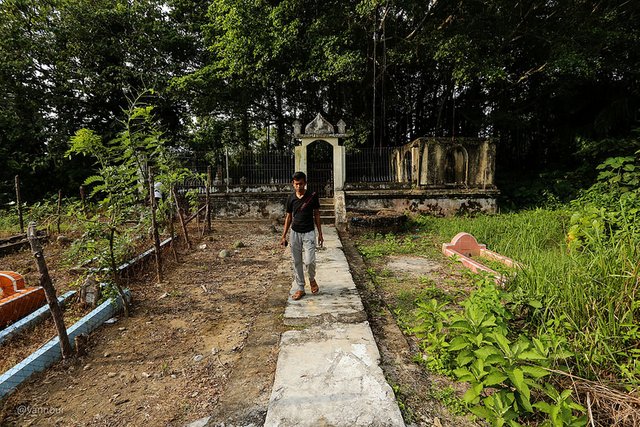 ---
Please see my old post about a trip for scientific research sponsored by @mapesa.
---
Photos taken with Canon EOS 6D
---
THANK YOU FOR VISITING MY BLOG