A popular and well positioned mountain for its views, is named Ha Ling and can be a wonderful hike in the winter mounts for the surrounding snow fields and open vistas. Catch this one on a blue sky day and you are in for a real treat like this hike I did up there with some friends.
Click images to see larger versions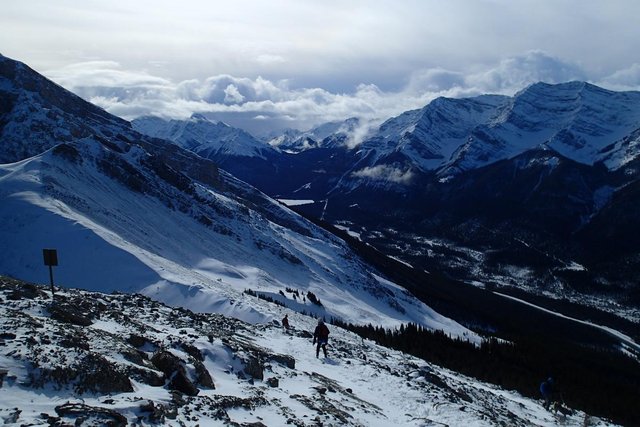 Wide panoramas to the larger western ridges.


Looking south to Mt. Lawrence, another excellent scramble (more so for summer though).


The wind was howling, so we didn't stop for lunch at the summit, as there is NO protection up here, just exposure an a thousand foot drop off the ledge. (not shown as the snow cornice is too risky to get anywhere near it in the winter thanks!)


Its a massive view and hike in these conditions though, so a long way back down. We stopped in the sunshine for food once protected in the trees and it was beautiful and warm in the sunshine.