Well we finally had one warm(ish) day where the snow was melting a little. Just enough to build a small snowman to watch over our driveway and welcome visitors.
We left him standing tall looking quite normal for a snowman.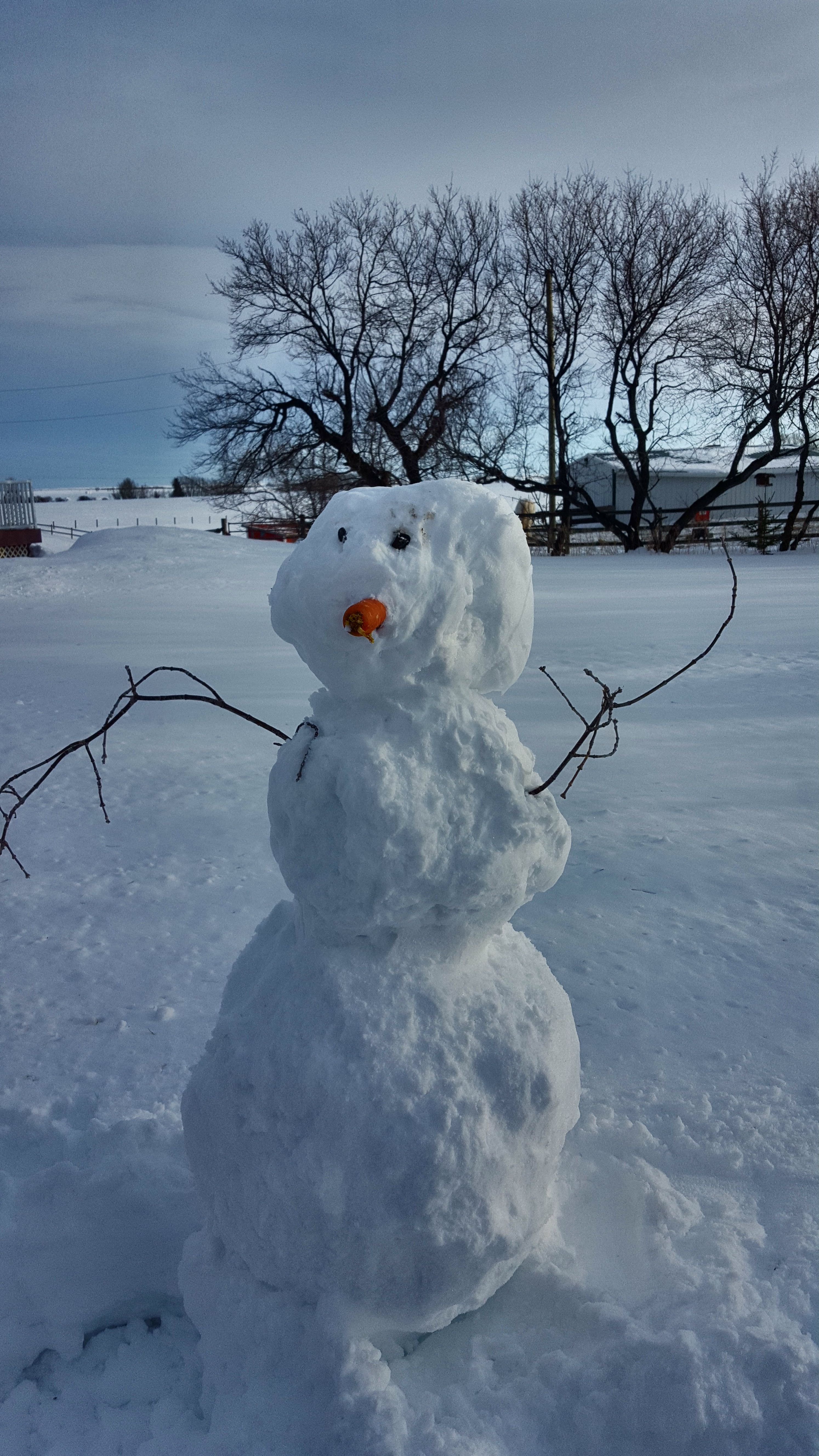 He sat starting at the sunset calm, quite and what we thought was going to be a quiet night for him.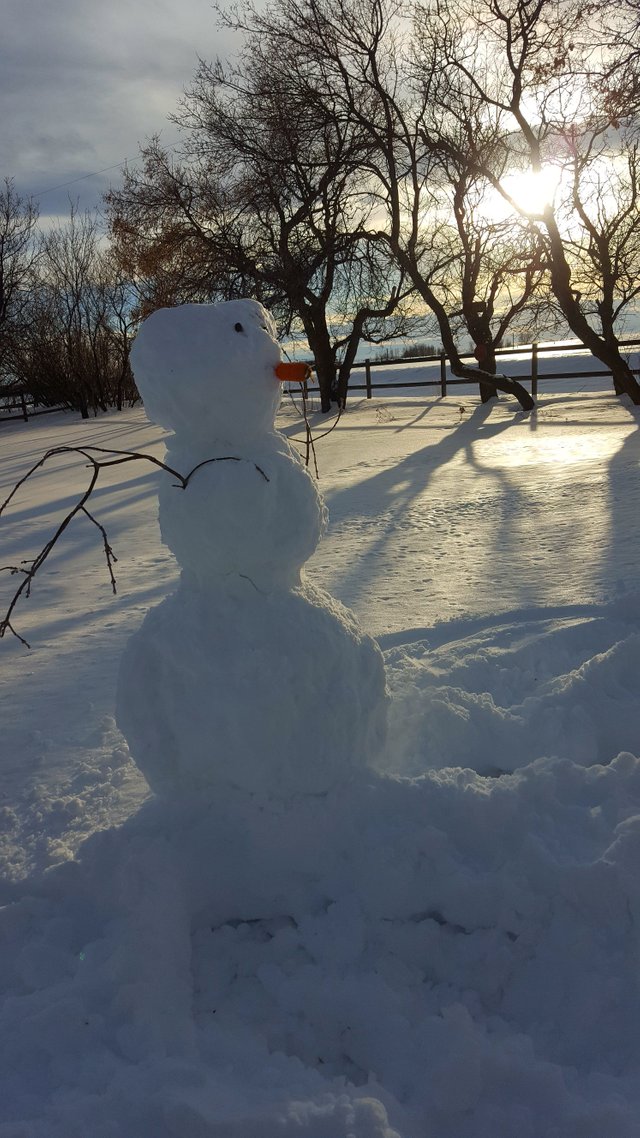 However, as you can tell from this photo in the morning a couple days later, this snowman is obviously up to partying and way TOO much Stohi or Winter Queen Vodka in the wee hours of the night when no one is around to see him.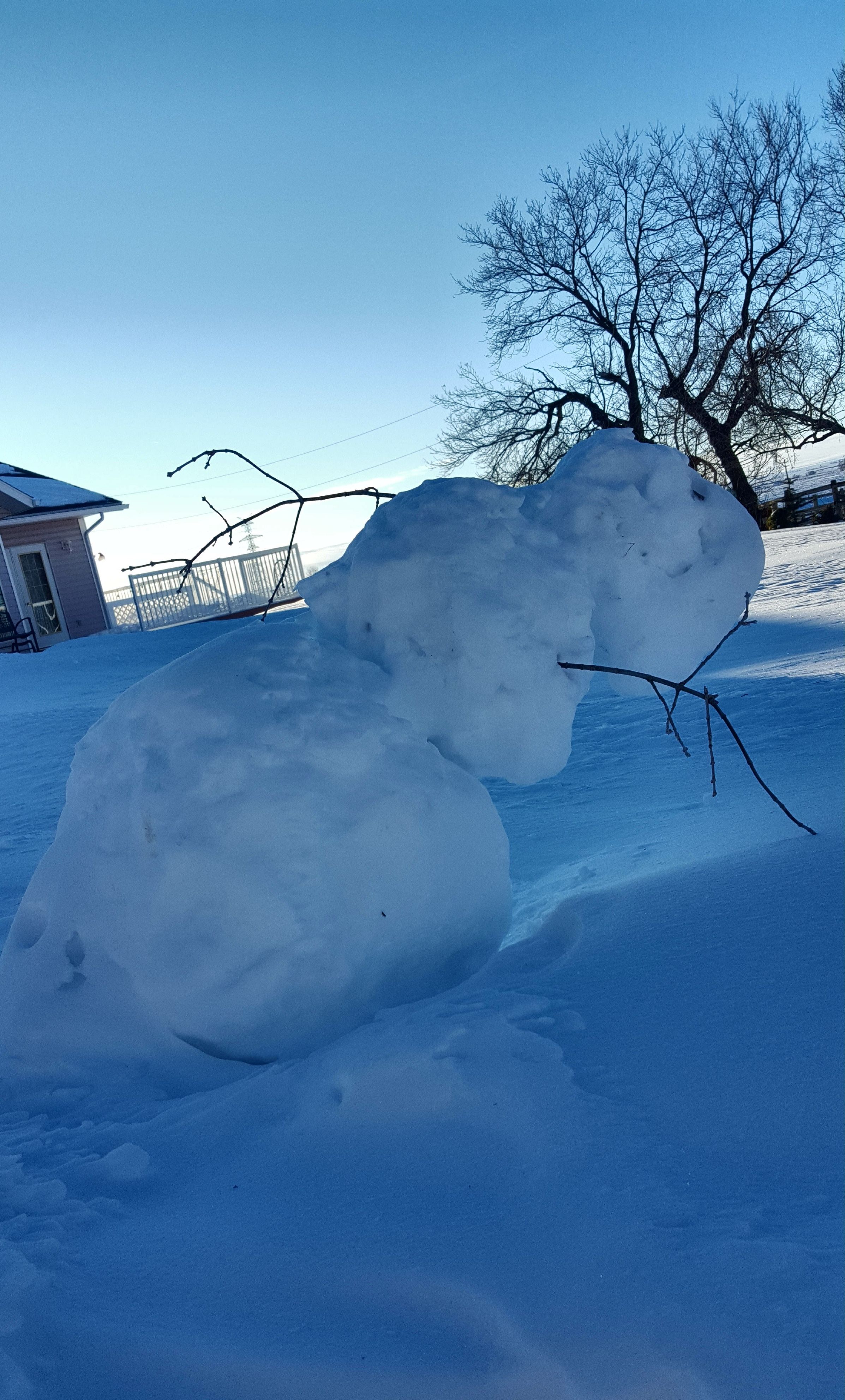 That snowman's got one BAD HANGOVER!