Silverton falls is a descent looking cascade waterfall just off a trail to rockbound lake in Banff. We stopped by there on the way out after a very long day of hiking so just took a few photos and didn't really explore the area much.
You can tell from the steep cliffs though, that this is going to be pretty tough to explore anyway.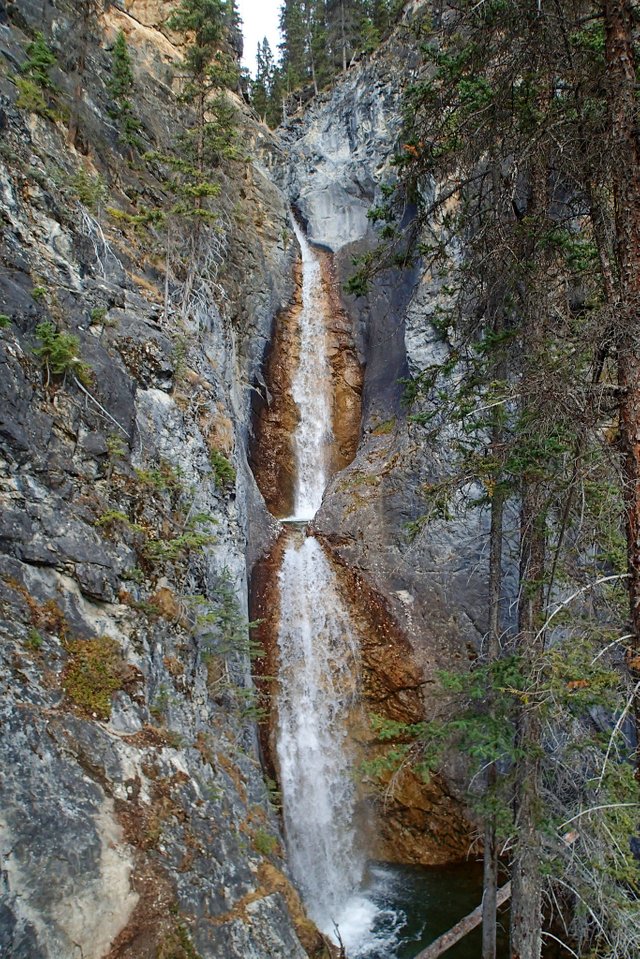 I'm going to go back in the dead of winter with some ice gear and see whats up above the falls, hopefully some more smaller areas of ice flows, pools and icefalls to check out. These kind of places always amaze me in the winter so looking forward to checking that out.