This photoset was from a great day of xc-skiing out on the Sheep river in the front range the rocky mountains. Its as far as you can drive out in this area as the highways are all closed beyond this all winter due to snow levels.
The river is a great place to get deeper into the mountains with a relatively easy flat terrain route in. Skiing is perfect along the winter rivers because of this. And fortunately, there is some nice scenery to capture and share.
Click any photos to view larger versions.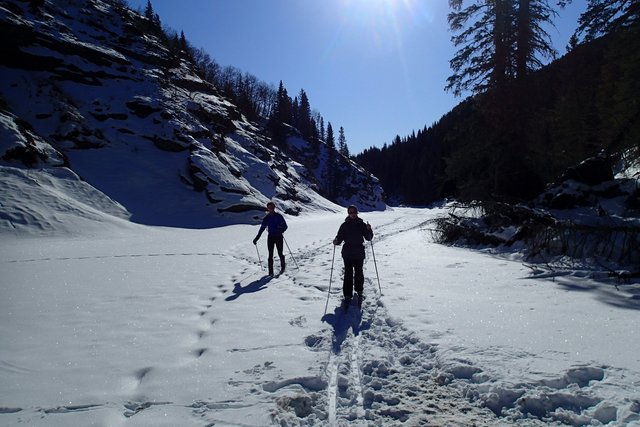 Along the river, there are a few forests and connected woodlands, where I was able to capture some pics of the

The river has a few huge pits and 'breather' holes to avoid. You can see this pit on the left side of the pic, which is a spot to avoid, as usually the center of these holes are thin ice, or only snow and an easy place to fall in.

A few side creeks and connected forests were nice in the great blue skies.


Deep blue skies against the baren trees.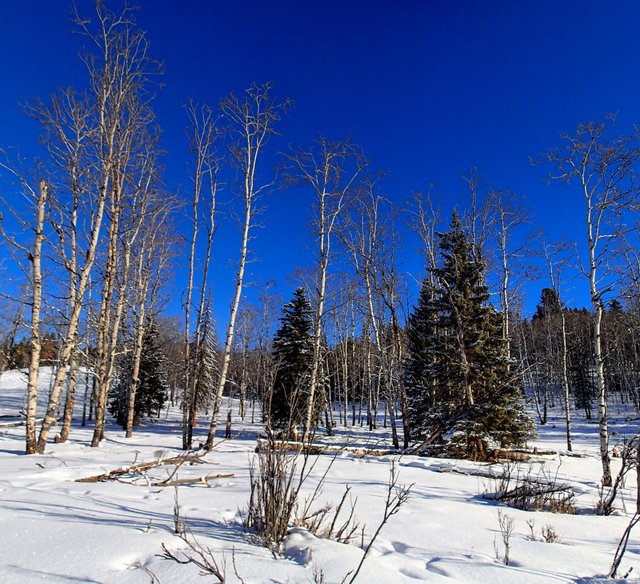 We knew of these waterfalls along the cliffs and wanted to ski past them to see them, potentially exploring up them and getting into some icewalks off the main river as well. It turns out, that the falls were closer to 30m (90') high and I thought they were only a few meters from the river. So, of course, we were not exploring this without a ton of gear. There were several groups of ice climbers with full gear climbing this for the day.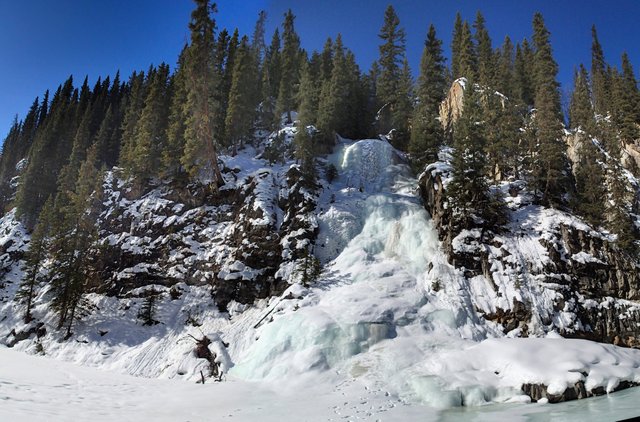 Another nice slope down to the river. I have regularly bee on this hillside in the summer when I'm horseback riding so was nice to see it in the winter snow as well.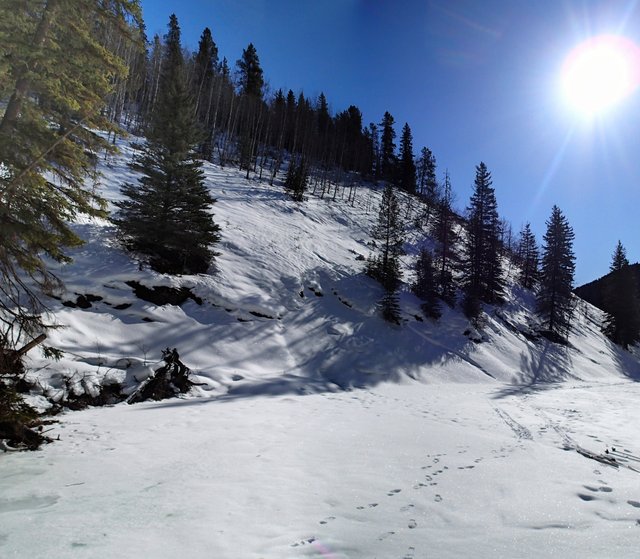 The obligatory backpack shot where the ice flow from that waterfall above is dropping down to the river from the right side.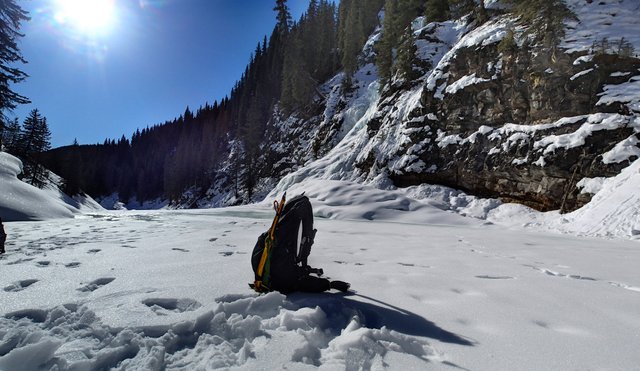 Eventually, we did find a incoming stream we were able to ice walk up and explore from the lower river. We had our traction for out shoes to easily walk up the ice. I was able to snap a photos here while have a nice jump from the ice! Turned out perfect.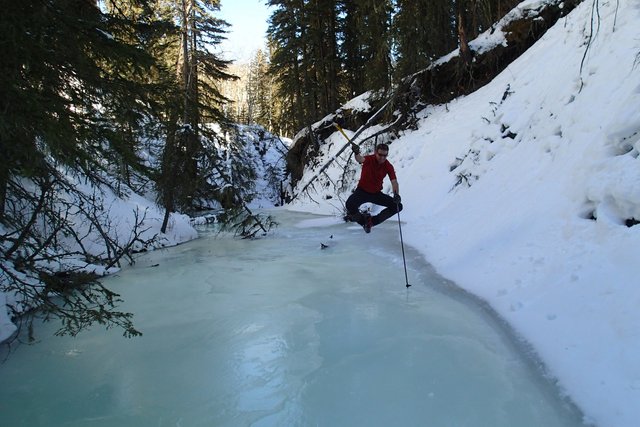 And finally, we stopped for lunch on one of the banks in the sun, enjoyed the heat of the rays and then heading back out in the afternoon to return to our vehicle.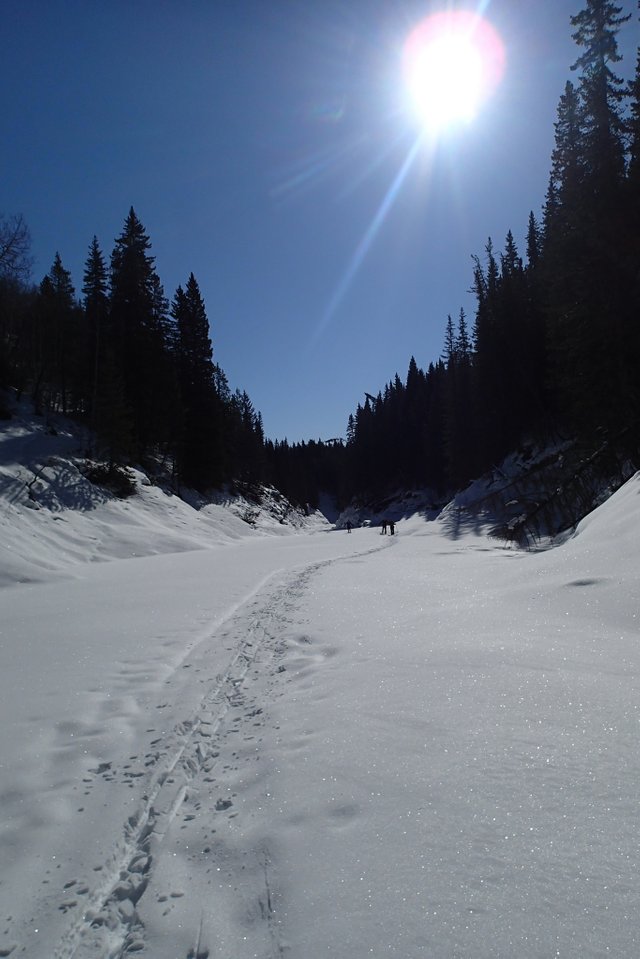 I hope you enjoyed my pics again and would love to hear any comments!