We've had our -30°C cold snap so I wanted to finally get out and along the sheep river this weekend. We tried a month ago, but it wasn't crossable yet, too much open water. Well that has certainly changed and it is severely frozen over now with at least 30cm of ice in most places.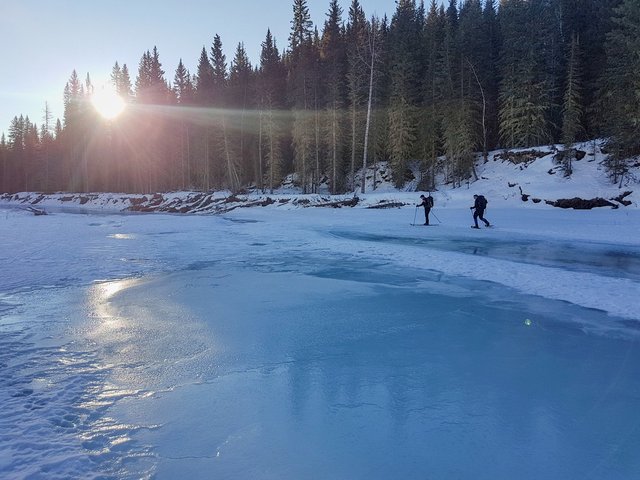 We found a cool camp along the river, I might even have to get out for a night at this shelter, it is a nice one right along the river.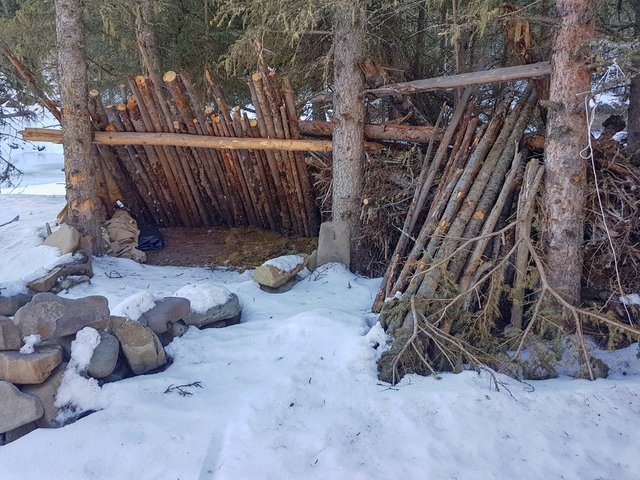 A lot fo the river had overflow frozen solid overtop, and we had some slippery times on the xc skiis for sure, but it was very fast.