You probably already know I love the wilderness, landscape photography and all things adventure outside. Well, I took up paramotoring this summer and have been absolutely loving the flying and freedome it provides from the skies. Here are some photos of an epic foothill flight with 8 pilots on Saturday morning. We had a perfect morning with favorable winds and some beautiful landscape to fly over and enjoy.
Click the images to view large versions!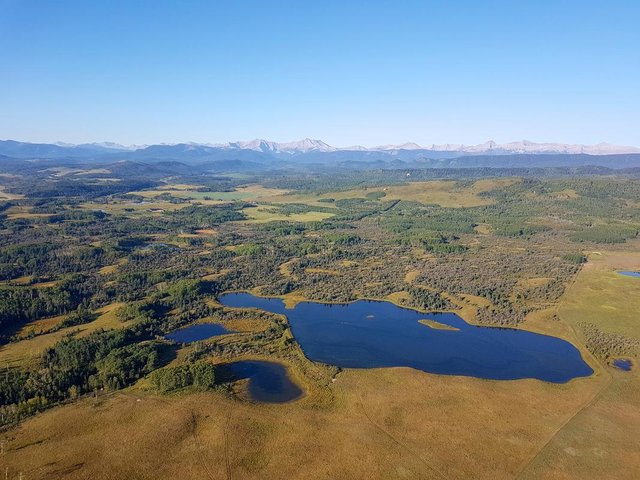 I'm coming in behind another pilot to snap some photos of him.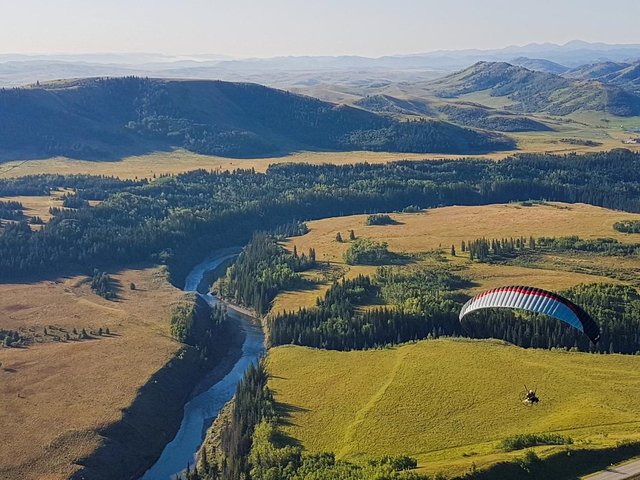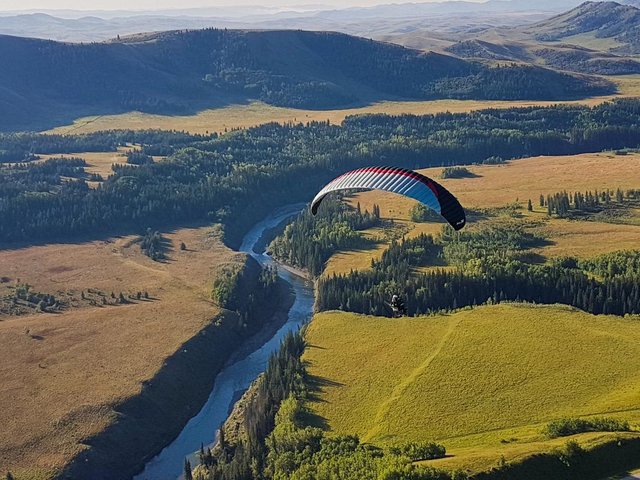 Ah, the classic view flying side by side another paramotor.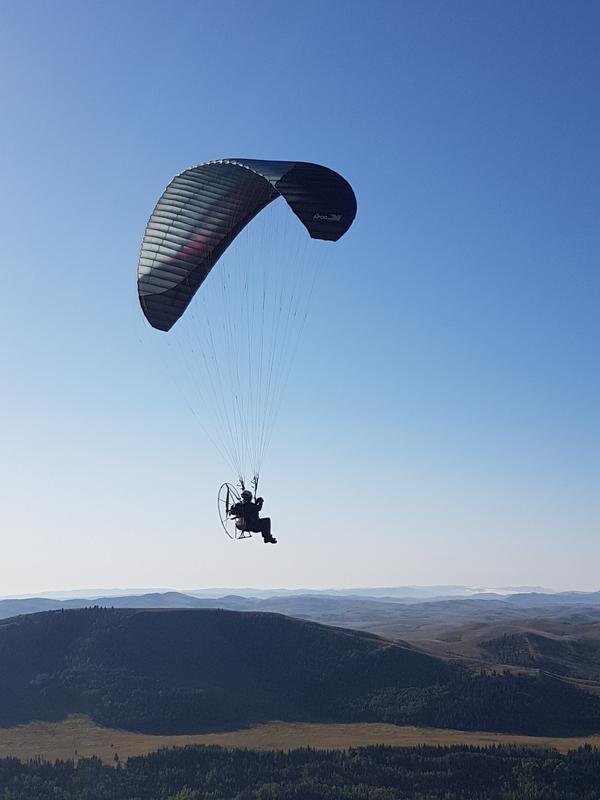 5 or 6 other gliders in view down in this photo, do you spot em?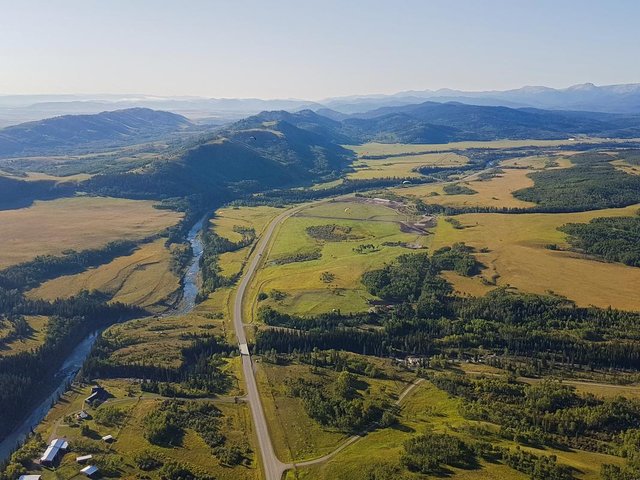 I love looking straight down at the ground.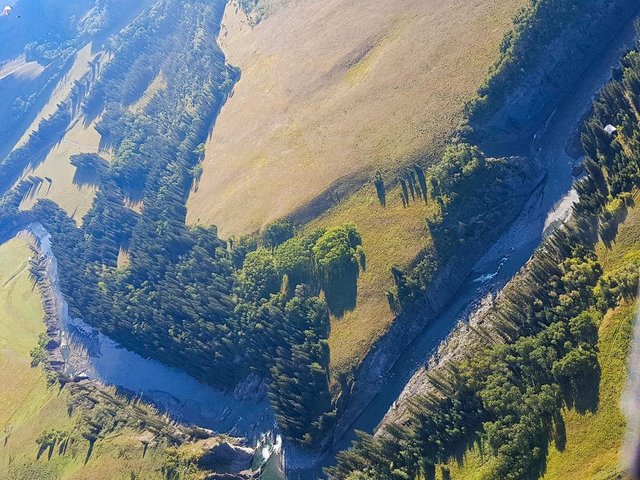 What a landscape. WOW!